We Print Pictures on Fine Art Papers
For Museum-Like Quality Results
Fine Art prints are just another sign of our passion and professionalism.
Our expertise in Fine Art photographic print generated the will to provide our passion to all photographers who wish to print out their pictures without compromising on high quality from the shot to post-production, for a great satisfaction.
If you wish to make a gift, create an exhibition or decorate a room, seeking the best quality is an important choice.
Why choose us?
We guarantee:
Fast delivery
Professional customer care for the best result
Complete Color Management
Hahnemühle Certificate of Authenticity
Highest printing quality
Mounting and framing service
Acid-free papers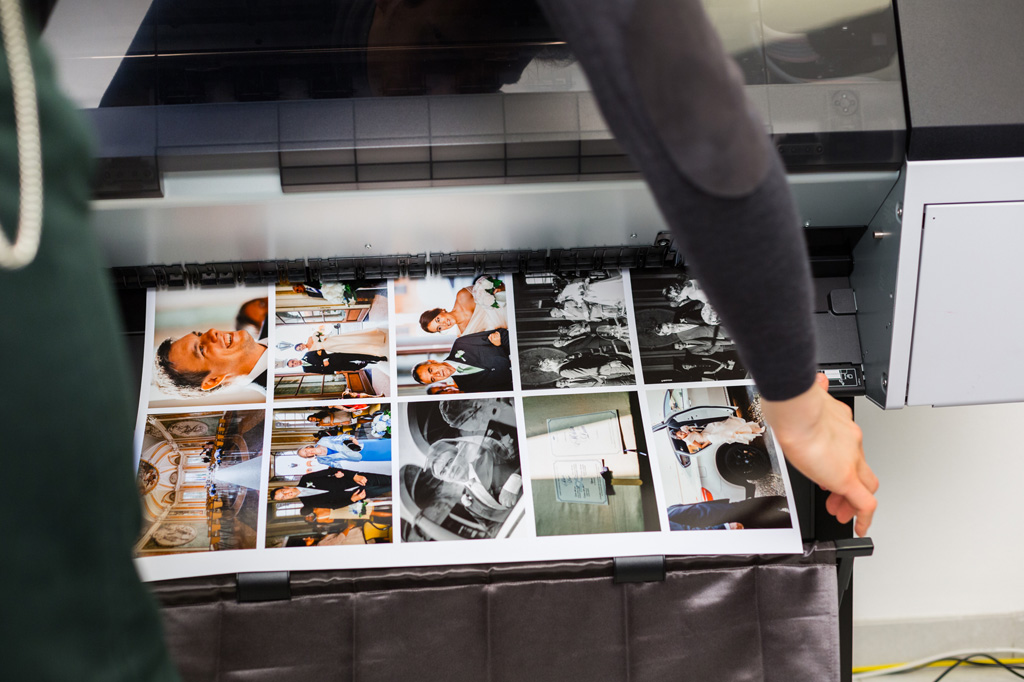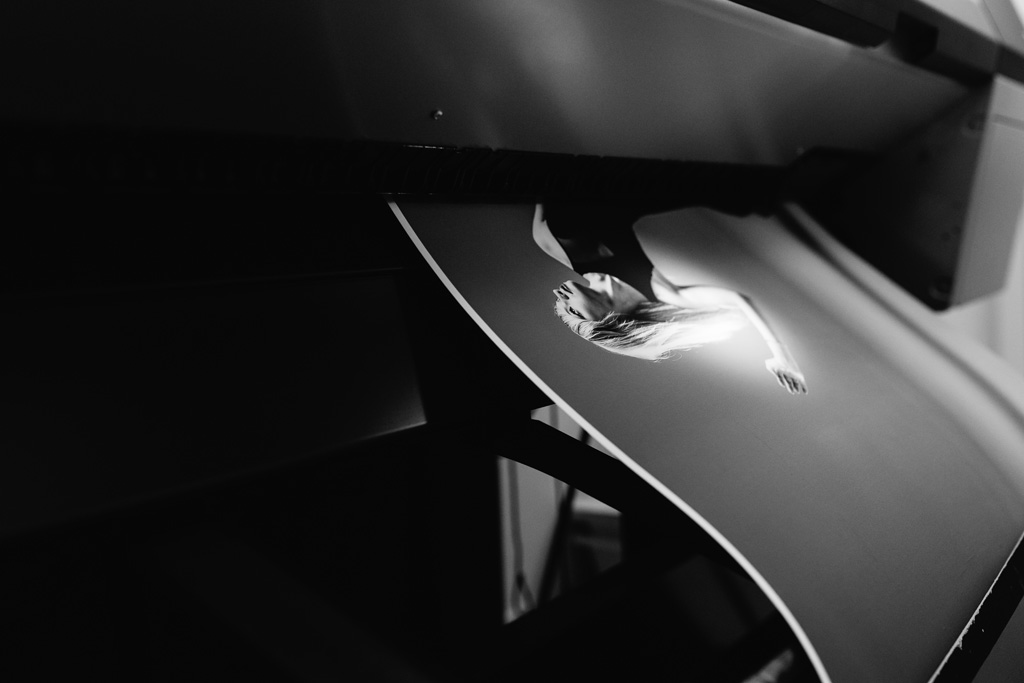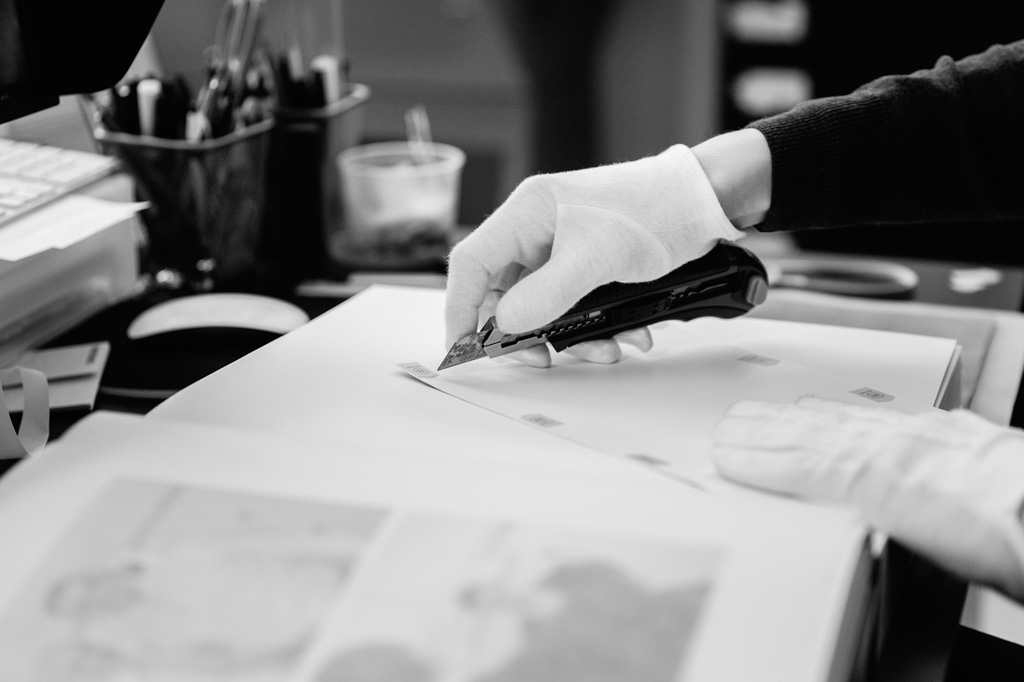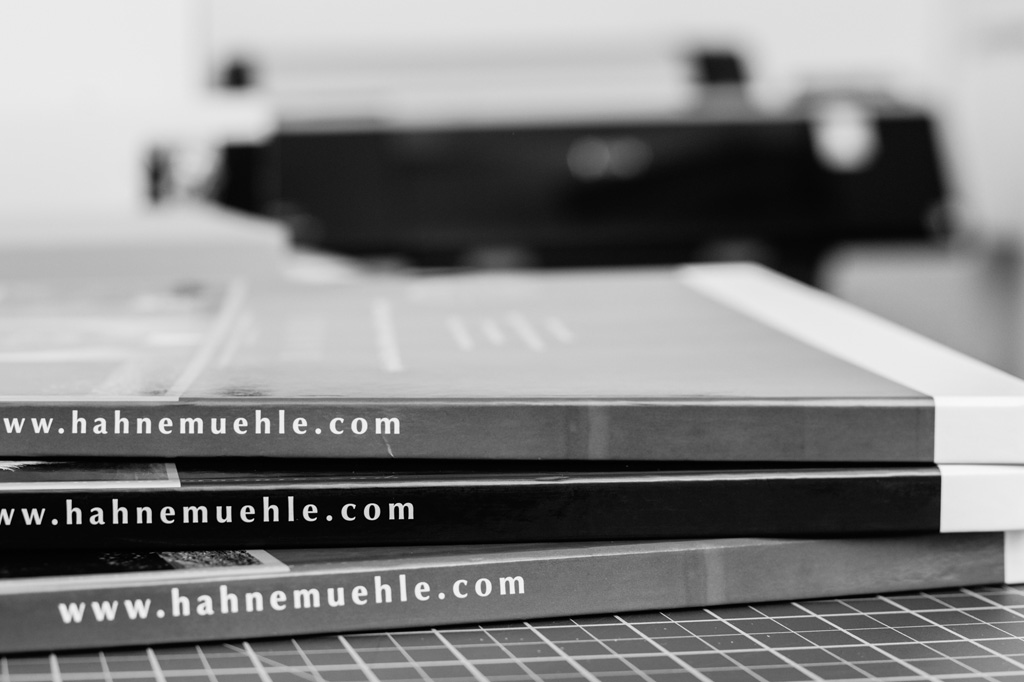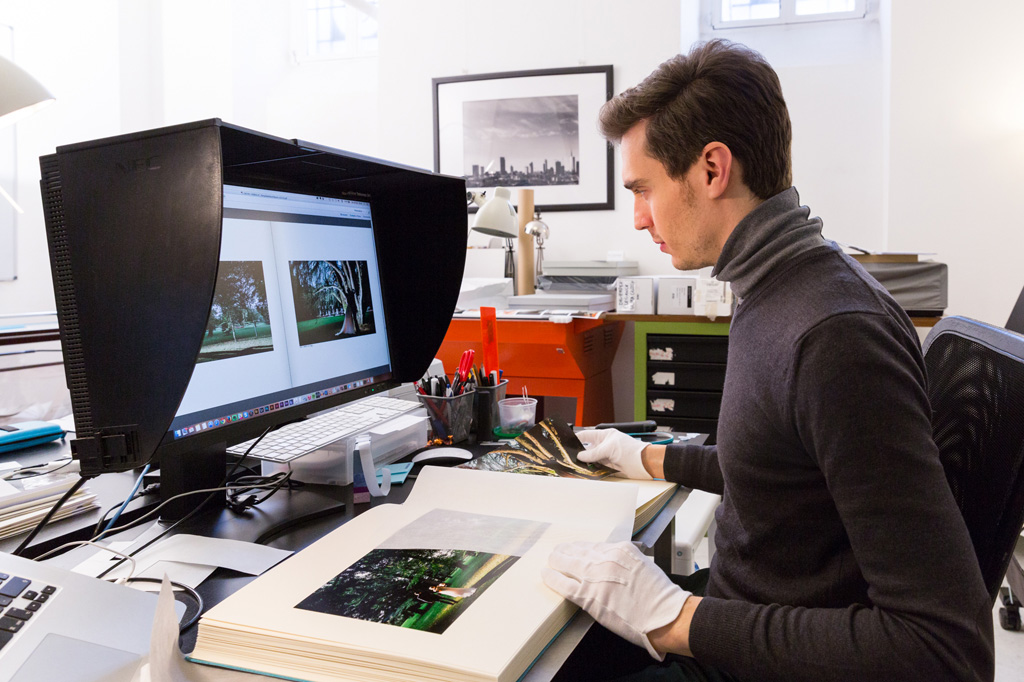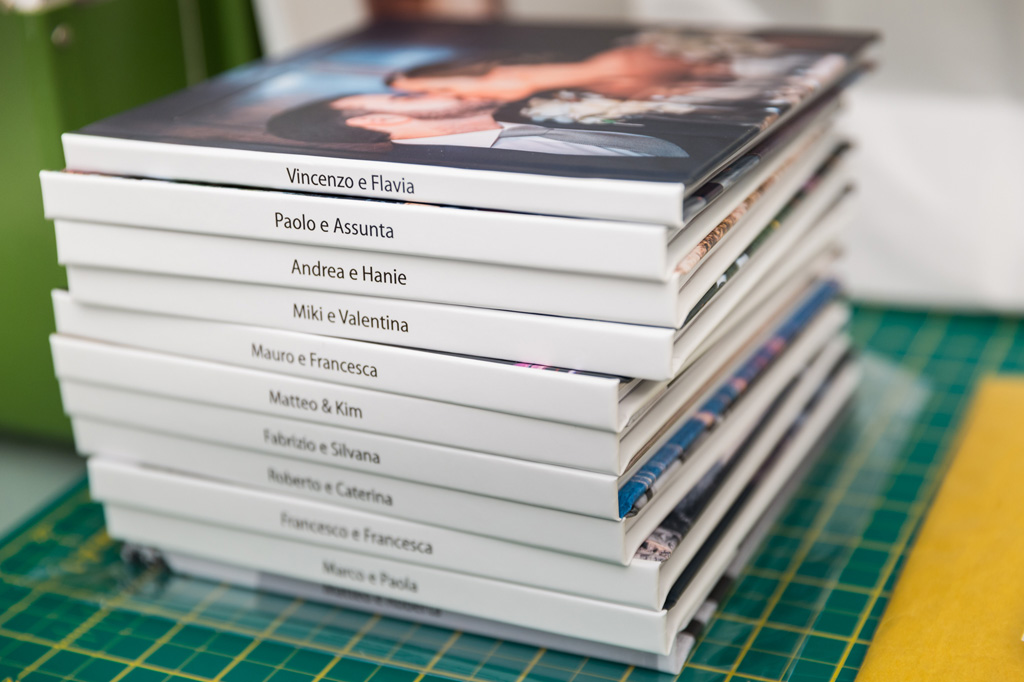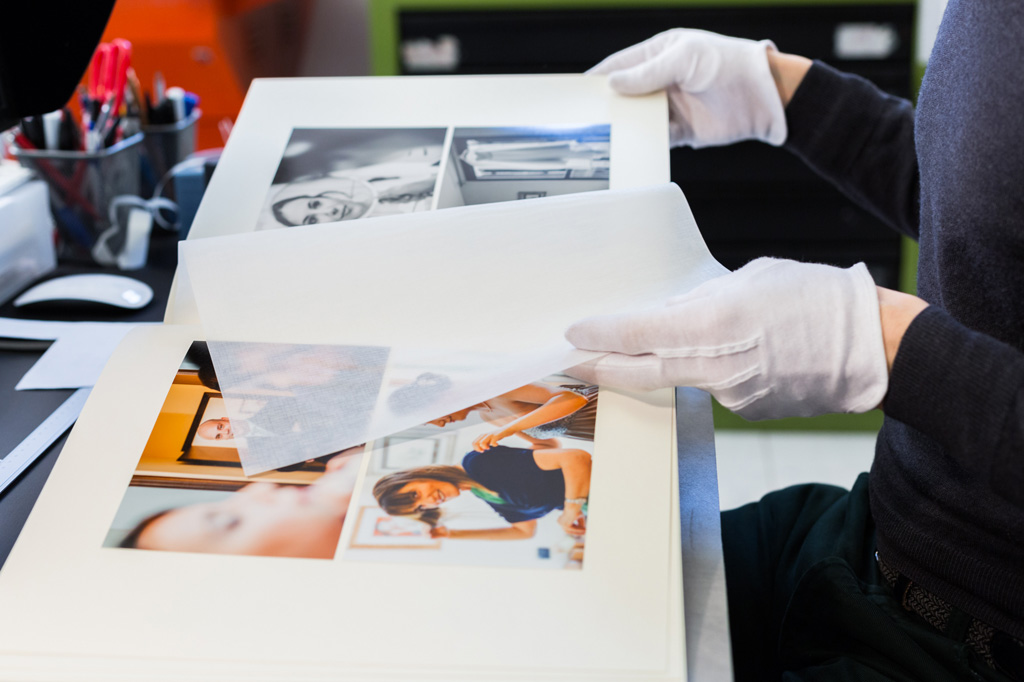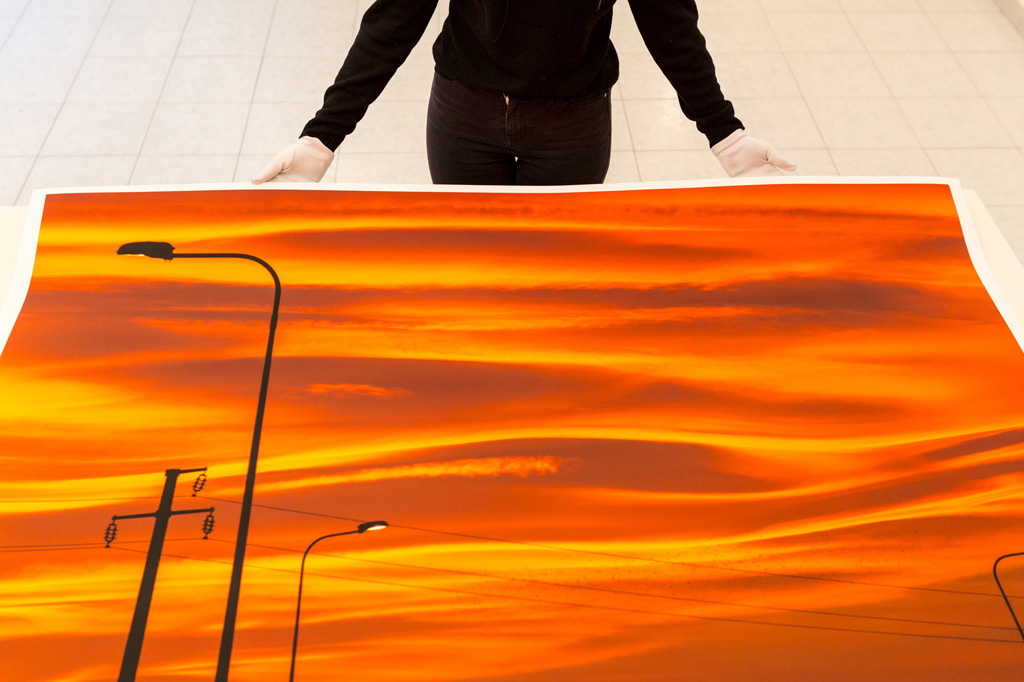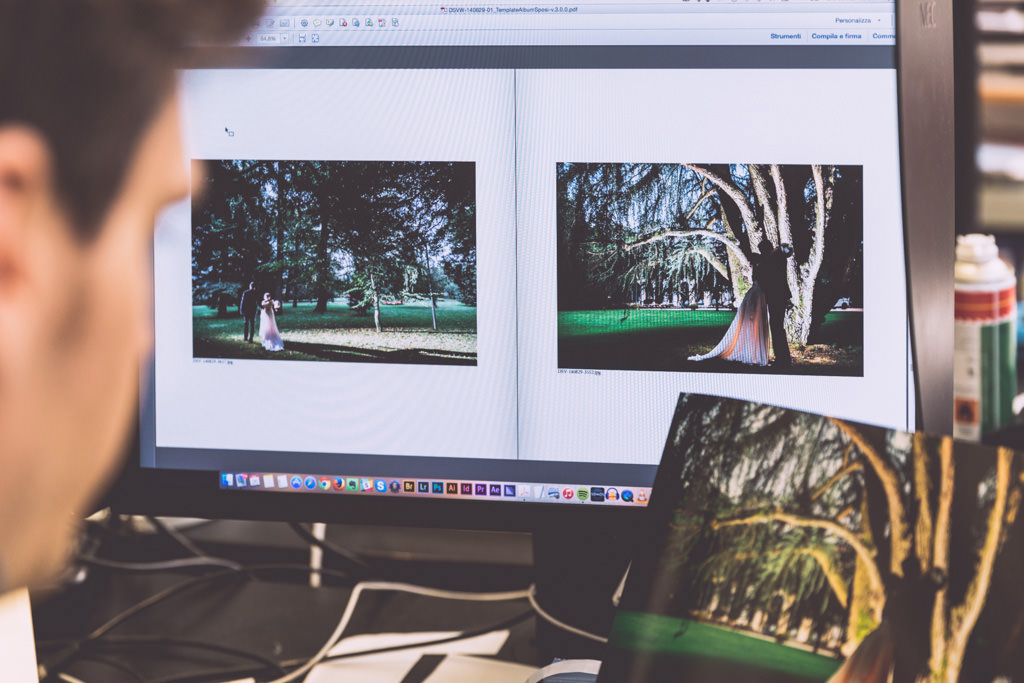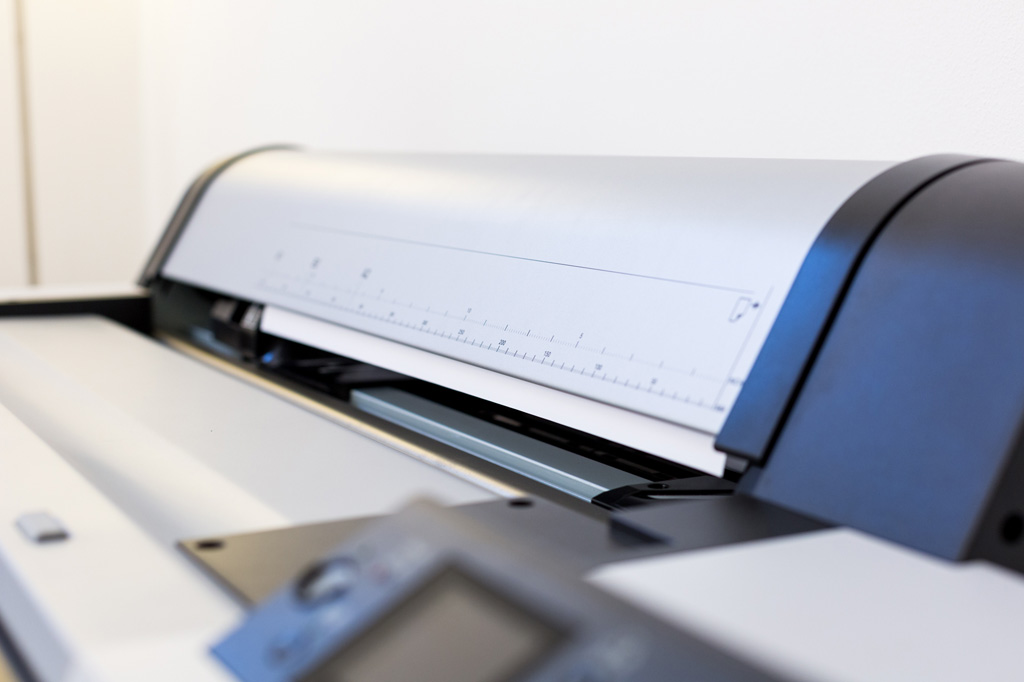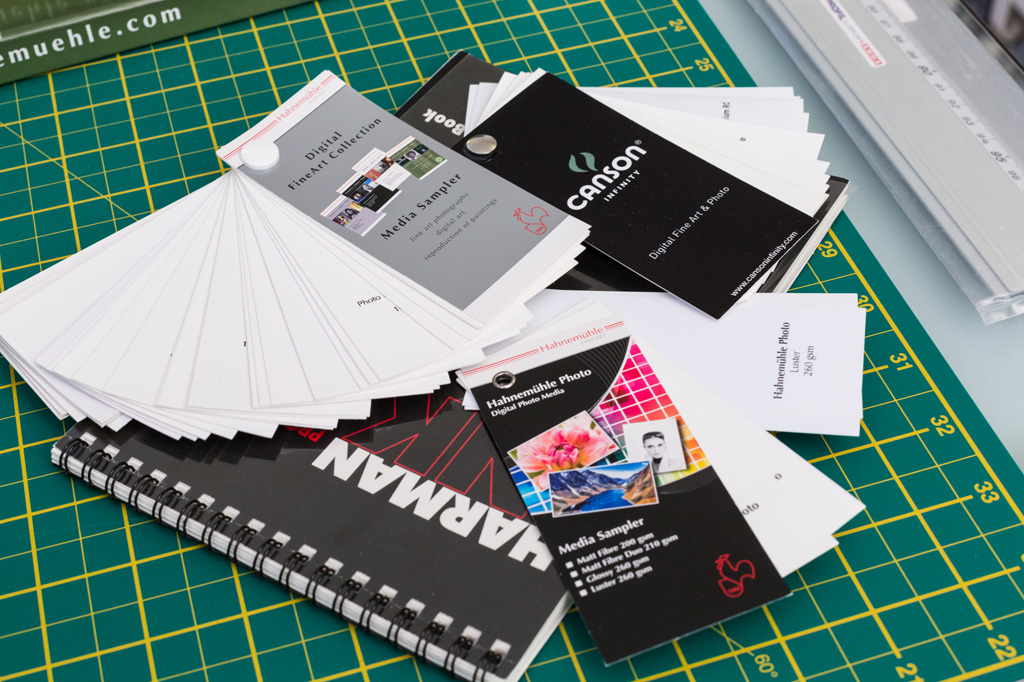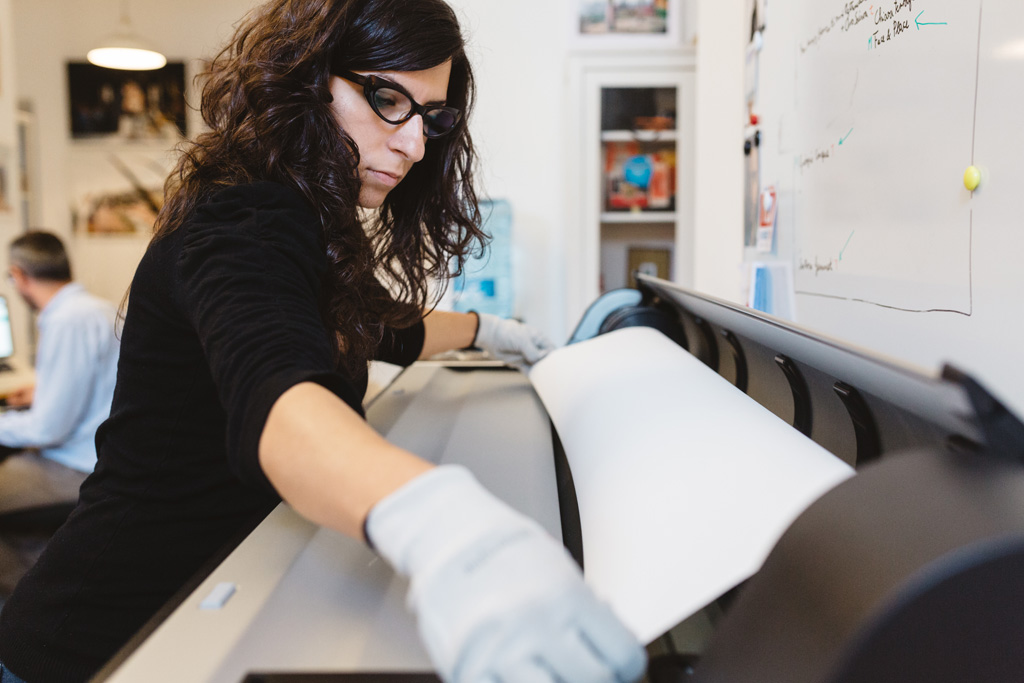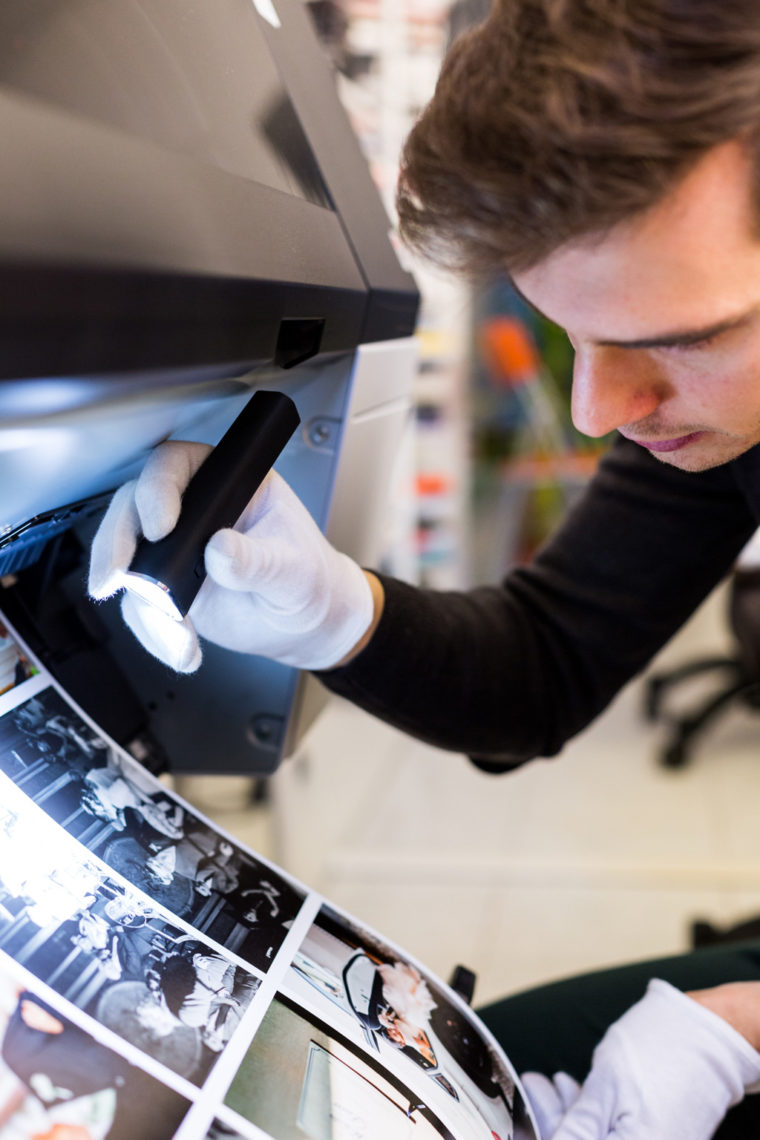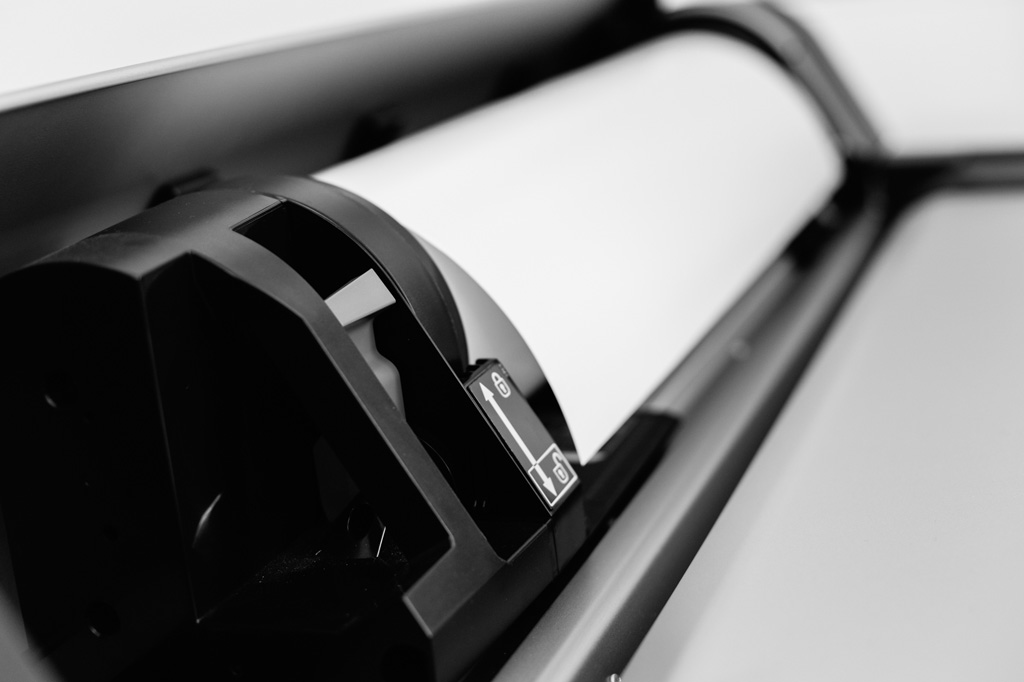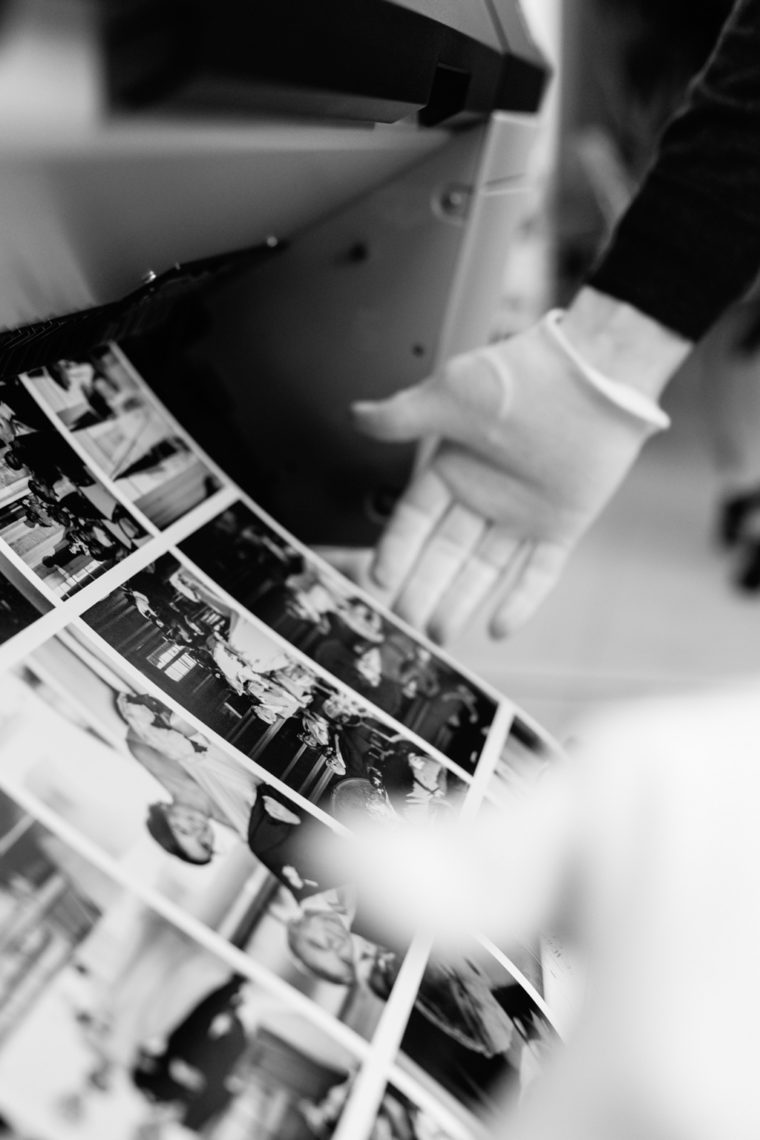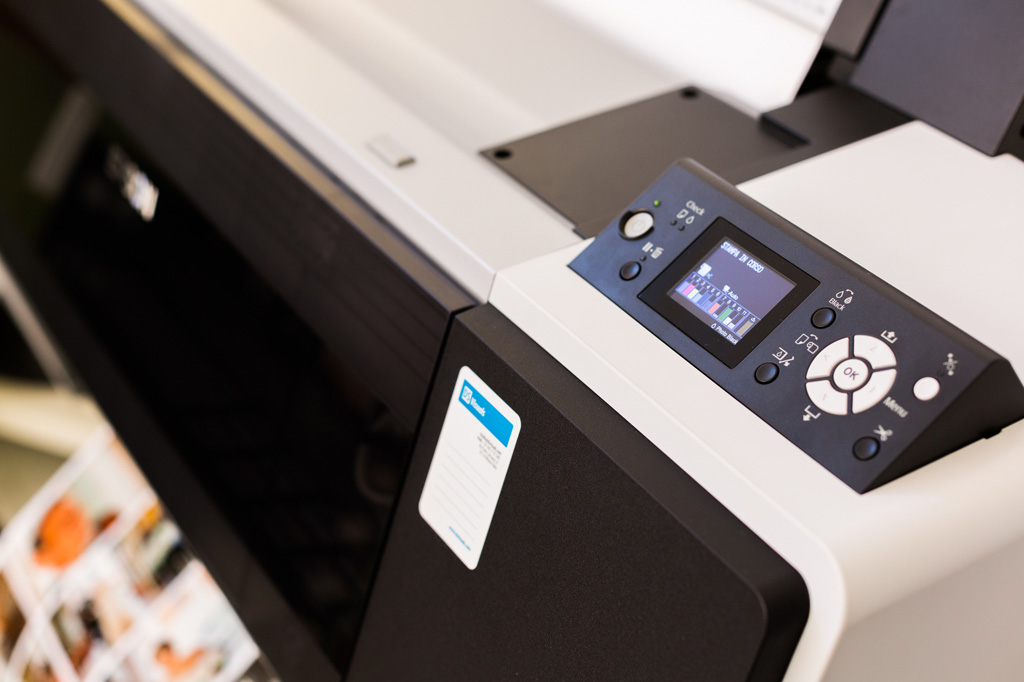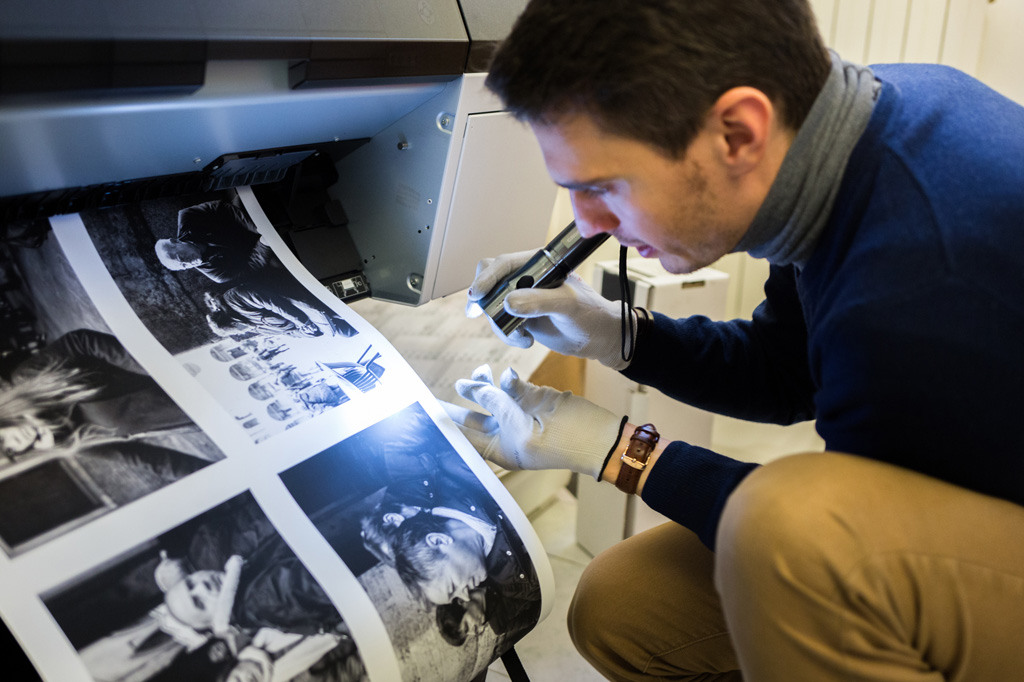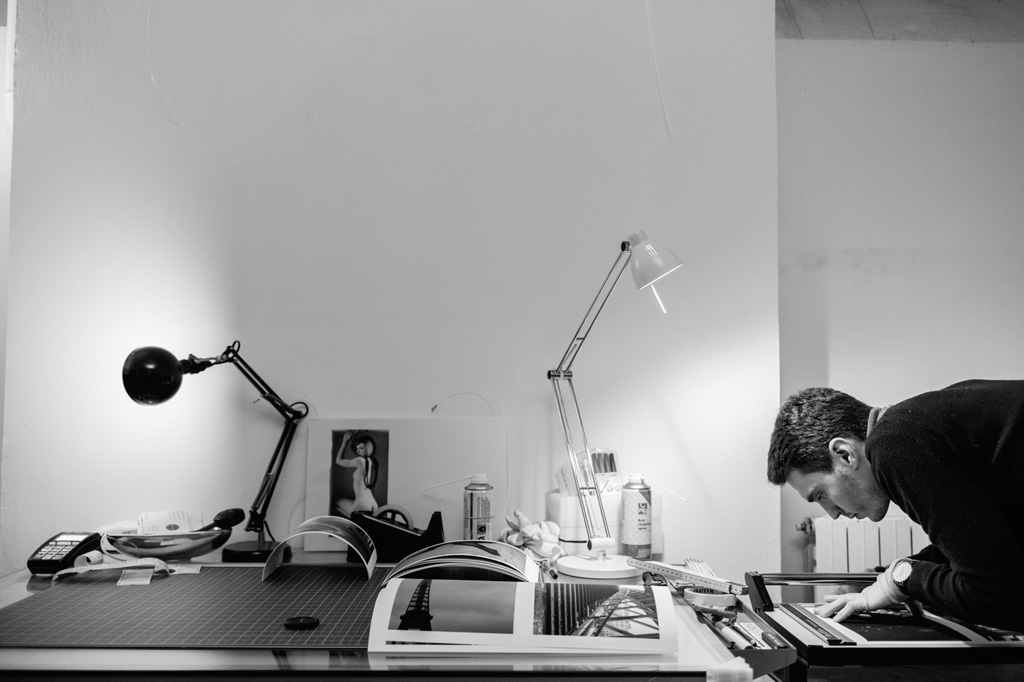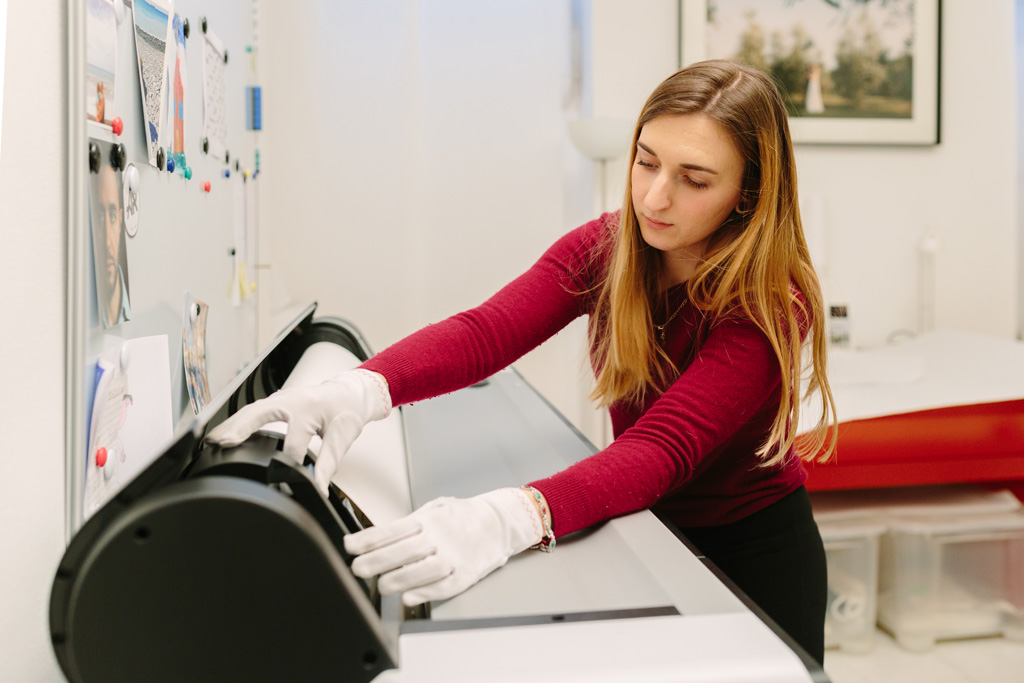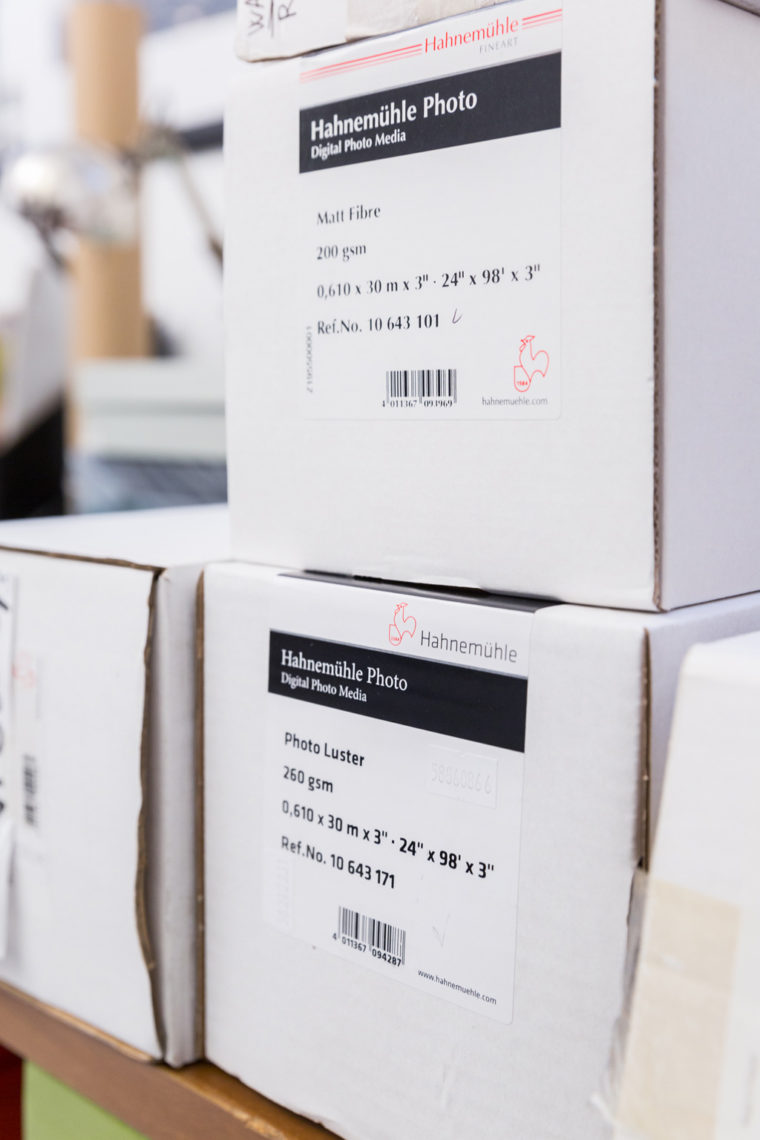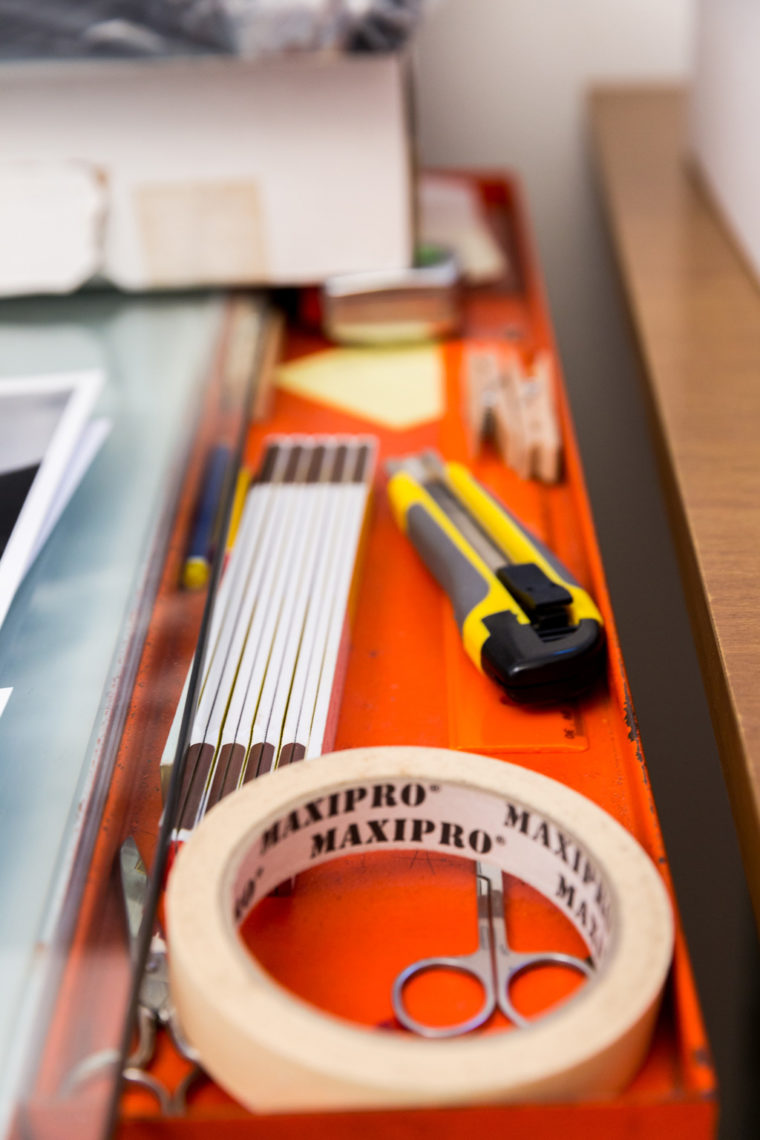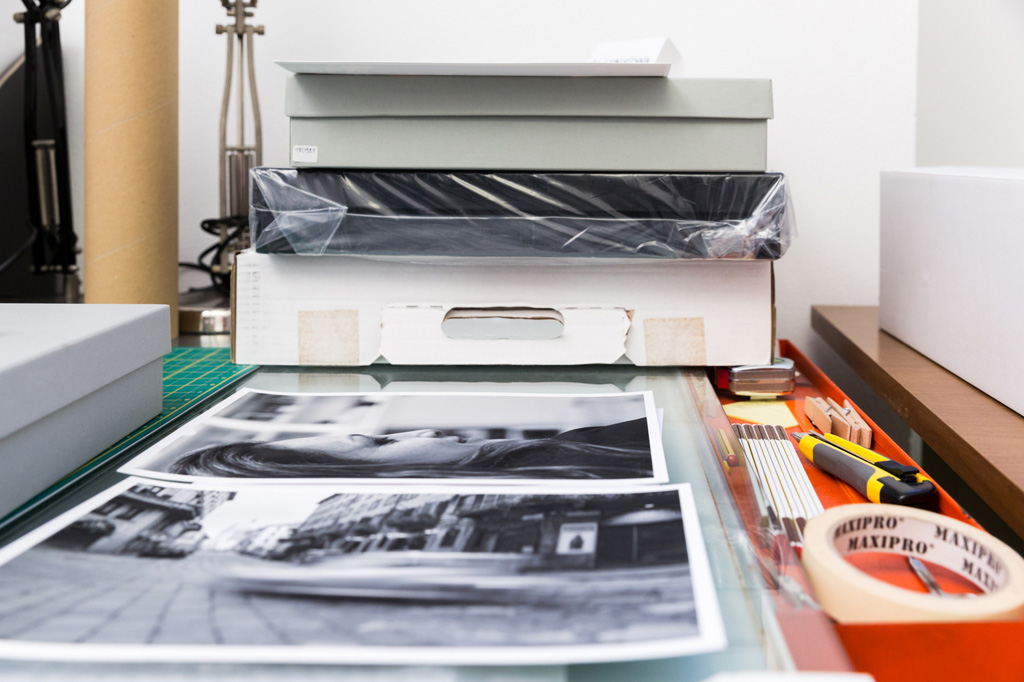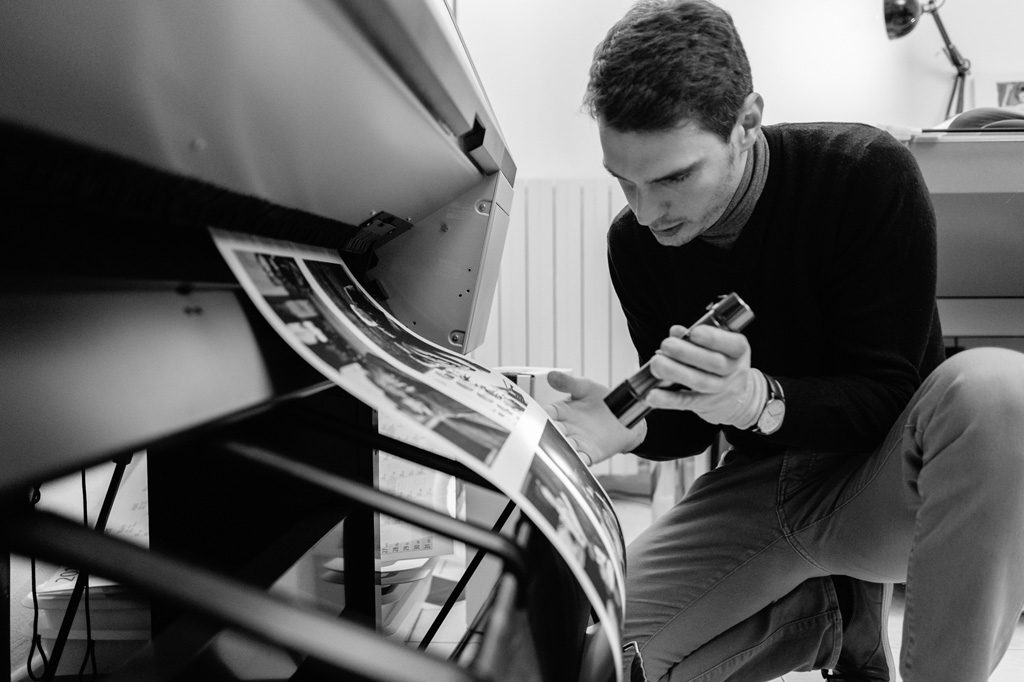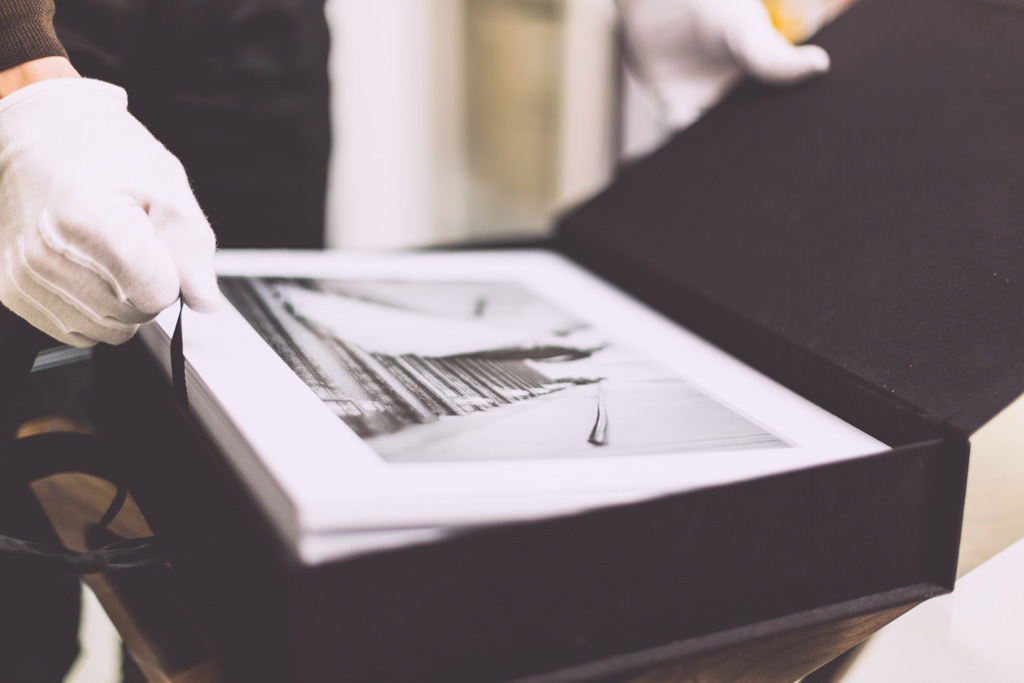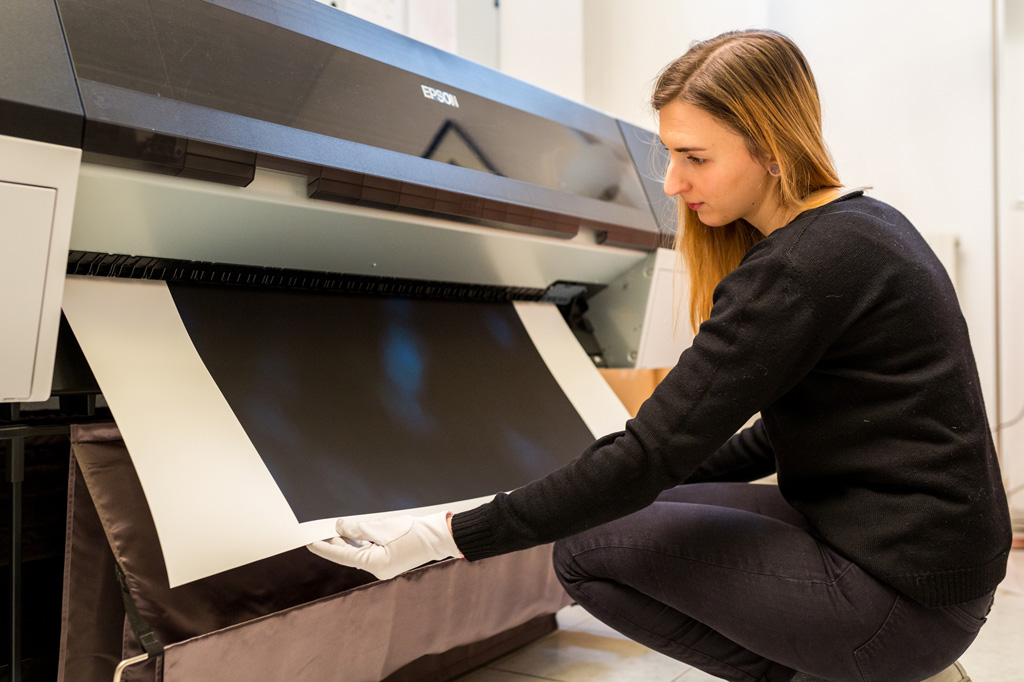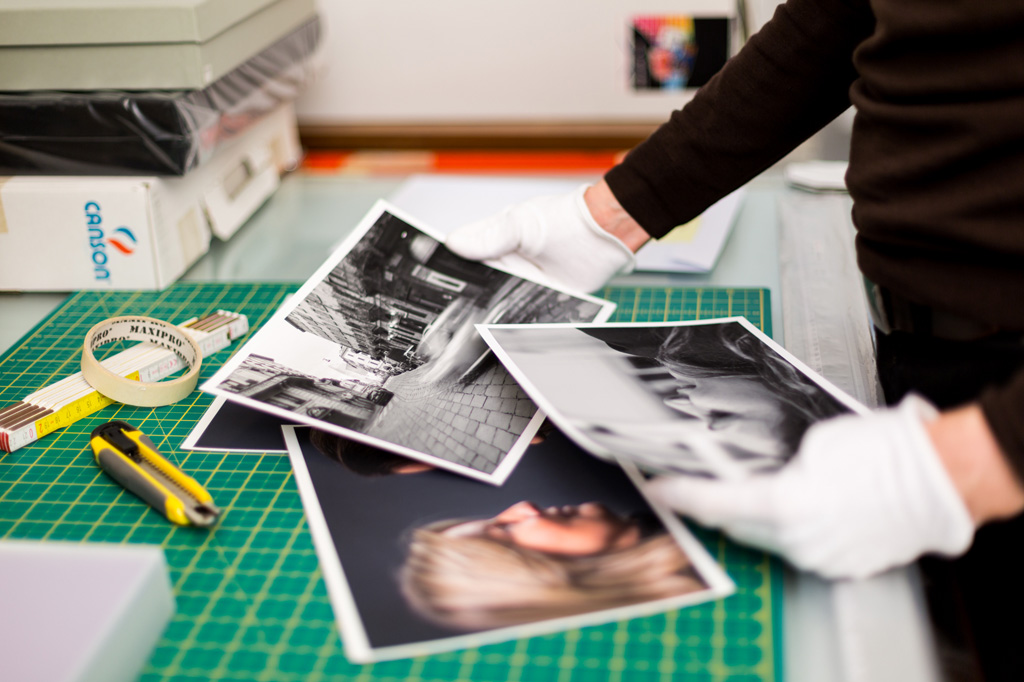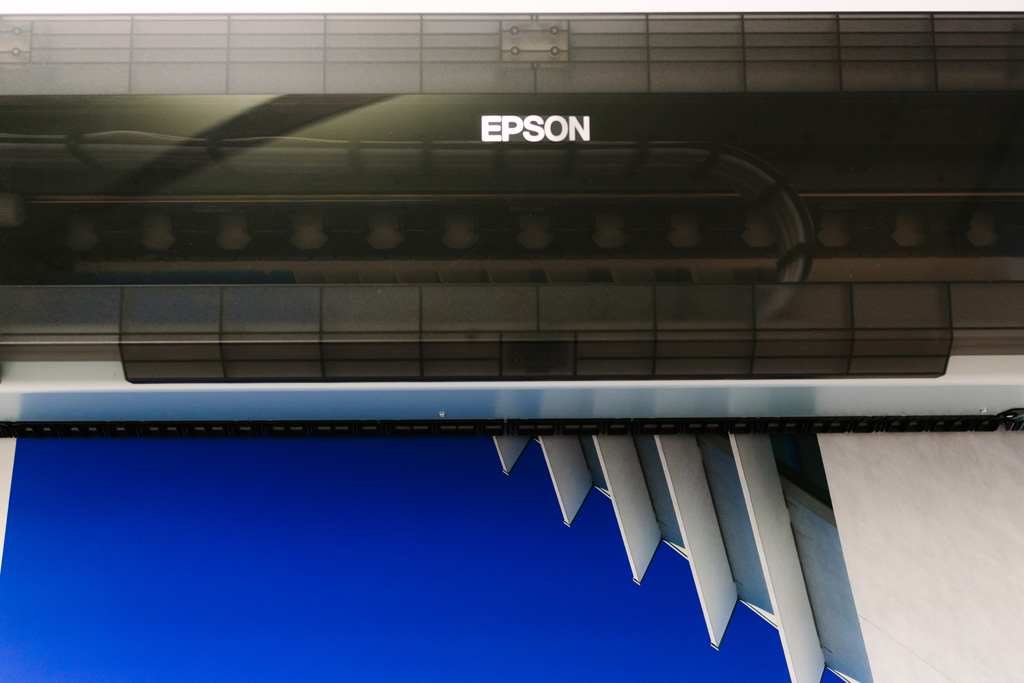 The ideal print in case of:
Staging of a Gallery
For Installations and Exhibitions
We offer advice to photographers thanks to our know-how in staging contemporary exhibitions in clubs and galleries.
Artistic Prints
For a Perfect Result
We will realize a Fine Art Giclée high quality print of a picture of yours, and we will frame it like an artwork deserves. Entrust us your best works.
Gifts
Dedicate Big Emotions
Find out how a perfect gift can be simple and, at the same time, intimate, exciting and precious. A beautiful picture in an elegant frame is always appreciated.
By your side
during the entire printing process

#1
Send us your file through We Transfer
Ordering your print is easy! Send us the pictures you wish to print out comfortably from computer, in high resolution. Use WeTransfer, it's for free, it's fast and easy.

#2
We optimize your pictures for printing
We will open your files on monitors calibrated for the optimization of all printing parameters, according to the chosen support. We make post production interventions upon request, like the balancing of colors and black and white.

#3
Choose the most appropriate paper
We only use Canson Infinity and Hahnemühle papers for digital professional printing, with a range of finishes. Come to see us in our lab and find out more about all available papers, all acid-free and ph-neutral.

#4
Mounting and Framing
We offer final solutions with highest quality materials, fine woods and pure glass combined with the expert craftsmen that we work with.
The best European Paper Mills
At your Disposal.
We use new generation inkjet printers with pigment inks, combined with cotton ph-neutral and acid-free photographic papers of the renowned Hahnemühle e Canson Infinity paper mills, that guarantee a great duration in time and a very high quality, thanks to their capacity of reproducing colors and to the deepness of the black obtained during the printing process.
Paper Samples
Always to be viewed in our Lab
Every day we receive deliveries from our suppliers and we therefore always have all papers and canvas of the Fine Art and Photo Quality collections available in our studio. Find out about the most requested papers.
Home Quality
Prints that Deserve a Frame
GLOSSY/SEMI-GLOSSY
Canson Infinity Photogloss Premium RC 270 gsm
Hahnemühle Photo Luster 260 gsm
MATTE
Hahnemühle Photo Matt Fibre 200 gsm
Museum Quality
For a True Artwork. No compromises
GLOSSY/SEMI-GLOSSY
Hahnemühle FineArt Baryta 325 gsm
Hahnemühle Baryta FB 350 gsm
Hahnemühle Photo Rag® Baryta 315 gsm
Hahnemühle Photo Rag® Satin 310 gsm
Canson Infinity Baryta Photographique 310 gsm
MATTE
Hahnemühle Photo Rag® Ultra Smooth 305 gsm
Hahnemühle William Turner 310 gsm
Hahnemühle Photo Rag® Bright White 310 gsm
Hahnemühle German Etching 310 gsm
Canson Infinity Etching Rag 310 gsm
CANVAS
Hahnemühle Monet Canvas 410 gsm
Hahnemühle Goya Canvas 340 gsm
The Hahnemühle Certificate of Authenticity for your Guarantee
The Certificate protects the exclusivity of artworks and guarantees an exceptional quality of the reproductions on Hahnemühle paper.
Each certificate bears a hologram with a serial number. A second hologram with the same serial number is applied on the back of the artwork.
The Giclée Fine Art prints by DS Visuals are available with the Certificate of Authenticity.
Professional Photography of Artworks
Reproductions and Fine Art Printing for an Auction or an Archive
Our Photographic Studio realizes professional photographic reproductions of paintings, sculptures and artworks for catalogues, exhibitions, art books and the archives of foundations.
We shoot in extreme high resolution and make prints in the original size on pictorial canvas mounted on a wooden frame.
We also realize photographic services at your office or your art gallery.
Are you staging an Exhibition or making the interior design of a home?
Find out more about our supports for a high quality result.
For example: our DIBOND® is a strong composite material made of two thin external aluminum foils heat bonded with a thicker central layer made of synthetic material.
It can be 2 or 3 mm thick, is highly resistant and is classified as a museum-quality acid-free material, which makes it perfect for preservation.
It can be hung directly on the wall or be inserted in a frame.
Diasec® is an assembly patented by Heinz Sovilla-Brulhart in 1969. A thin layer of acrylic resin gets applied on top of the Fine Art Print. Thanks to light refraction in the acrylic material the colors get more brilliant and the image is sharper compared to the common glass in a frame.
You will be able to view some artworks mounted on Dibond® and enhanced through the Diasec® method.
ASK FOR
INFORMATION
Drop us a line or Call us,
We will give You
All the Information you need!
They say...
The photographers who already chose us
Gianni Allara
Artist / Photographer
I am passionate about photography and I prefer street photography and reportage photography, although other photographic styles may be in my interests. I wanted to print some of my shots in Fine Art that I had selected from among the many taken in Milan. Alessandro's team not only followed me in choosing the photographs but also advised me in the final execution of the work. The availability and competence of the DS Visuals team allowed me to achieve results according to my expectations.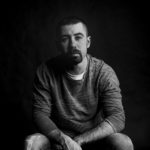 Gabriele Borgini
Artist / Photographer
Fast, precise, very helpful, use top quality products. I asked to print some pictures on Dibond and on a passepartout to see the results. I do not live in Milan, therefore I wasn't able to go there myself to deliver my files, so I just sent them by email. I was unsure about some details, so we exchanged emails and phone calls, during which they appeared very kind and professional. A few days after agreeing about the service I received the Dibonds and I was really impressed with the result… really excellent. Thank you very much.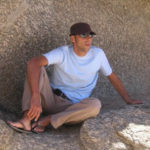 Giuseppe De Matteis
Artist / Photographer
I am totally satisfied with the prints, the frames, the punctuality and the advices… Highly qualified, professional and helpful! Highly recommended!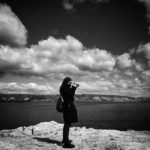 Mia Rodnovic
Artist / Photographer
Francesca was really kind advising me on how to best print my picture. The result is great, I will definitely come back if I still need to print something.
Berry Aktuglu
Artist
I was very happy to find you and work with you. I believe in cooperation and open communication, especially in the creative world we live in. This is just the beginning of our collaboration; I believe that we will create excellent works together in the future!
Carlo Adelio Galimberti
Artist
A highly professional laboratory. Nice and skilled staff. They solved every problem I came with with great competence and kindness.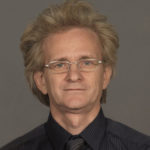 Francesco Voltolina
Artist / Photographer
I was really satisfied with the care that was used in realizing the several artworks I had entrusted to them, and with the technical support I received.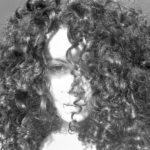 Gaia Squarci
Artist / Photographer
I recently got a photo printed at DS Visuals and was extremely happy of the result. The photo was a hard one to print and Francesca was very attentive about the nuances of color temperature and the rendering of the shadows and blacks. She meticulously followed the guidelines I gave her to respect the atmosphere of the photo, which sometimes gets lost in the passage from the file to the print. She rendered it beautifully.
Gianpaolo Crapanzano
Artist / Photographer
I called the DS Visuals guys for Fine Art prints, and I am very satisfied with their professionalism, their kindness and their quickness.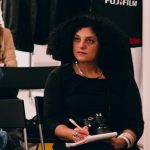 Cleo De Souza
Artist / Photographer
Highly skilled, very kind and extremely professional!
Alessia Rigoni
Artist / Photographer
I benefited from the printing lab. Best service in quality and professionalism.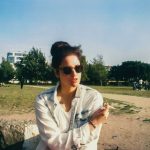 Samantha Faini
Artist / Photographer
The studio is run by people who do their job with precision and punctuality. They are passionate and always available, they make you feel at home!!!
Print an Album or a Photo Book and treat your Loved Ones!
For those seeking a Special Gift
We realize photo books and every kind of graphic intervention.
Our partner labs make handmade products with extreme care and expertise, and a wide range of customization options in terms of colors, finishes and models.
New Generation Technology
With our Epson Stylus Pro 7900 and 9900 printers, we print with pigment ink Epson UltraChrome™ HDR. The ideal chromatic combination to accurately express the colors on our high visual quality computer screens EIZO e NEC, on Hahnemühle and Canson Infinity papers.