Exciting stories, candid pictures.
Wedding Photography Reportages
Destination Wedding Photographers in Italy
Planning a destination wedding in Italy is an extraordinary experience that deserves amazing memories that last for a lifetime.
That's why you should choose the wedding photographer Alessandro Della Savia and his team for your destination wedding.
We are the best international, award-winning wedding photographers for wedding reportages in Italy and abroad. Choose the most enchanting destinations on Lake Como, Lake Maggiore and Lake Garda; exchange your vows among the hills of Tuscany and Umbria; celebrate your most special day in the golden light of the Italian Riviera, Rome, Venice, and Florence; be enchanted by the golden light of the Amalfi Coast and the regions of Sicily and Puglia.
We will be there with you, highly skilled, discreet and nice, to take stunning pictures of your unforgettable Italian wedding.
Our studio is based in Milan, in the geographical center of Europe, Italy's most exciting and vibrant city, the real place-to-be.
Italian fashion and design, as well as Italy's cultural, financial and industrial heart are here. Milan is Italy's most international city and easy to reach from everywhere. Come to visit us in our studio!
Our Best Of Selection
Weddings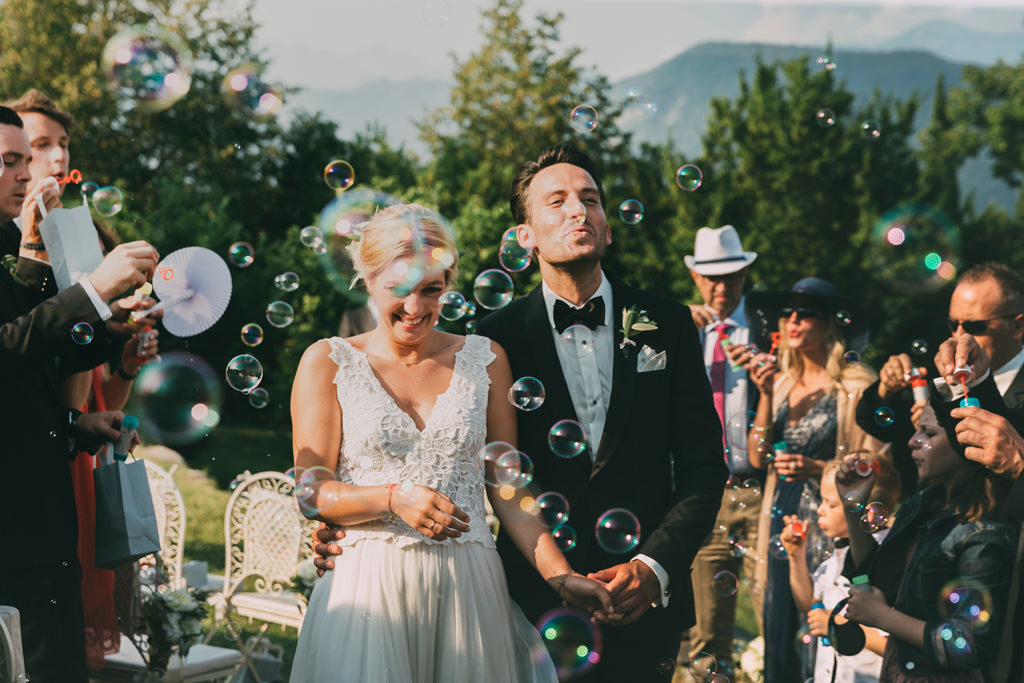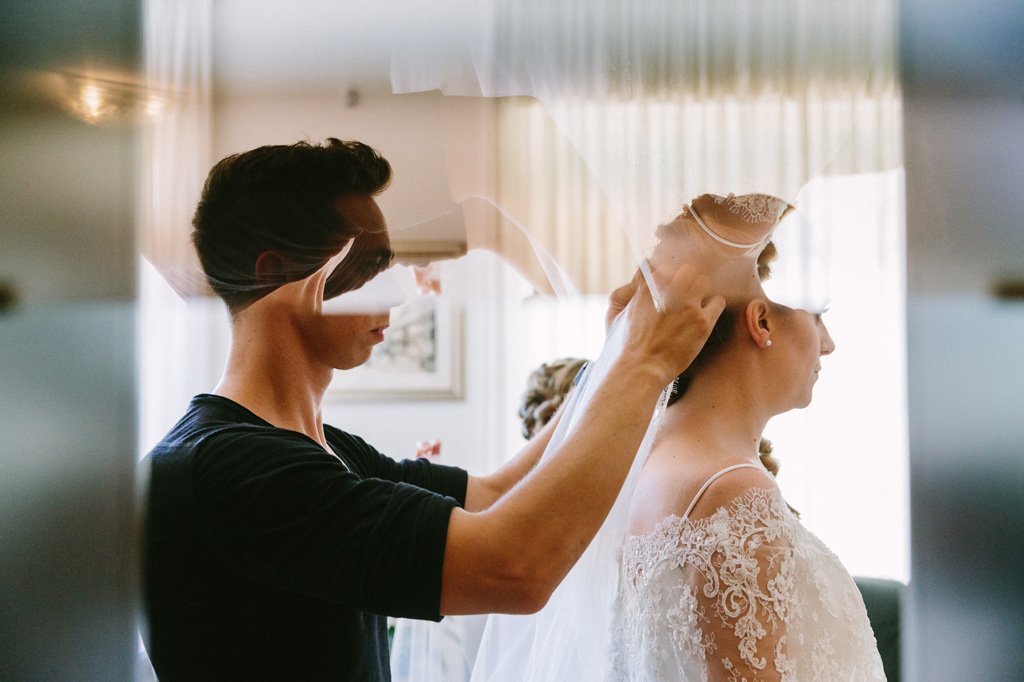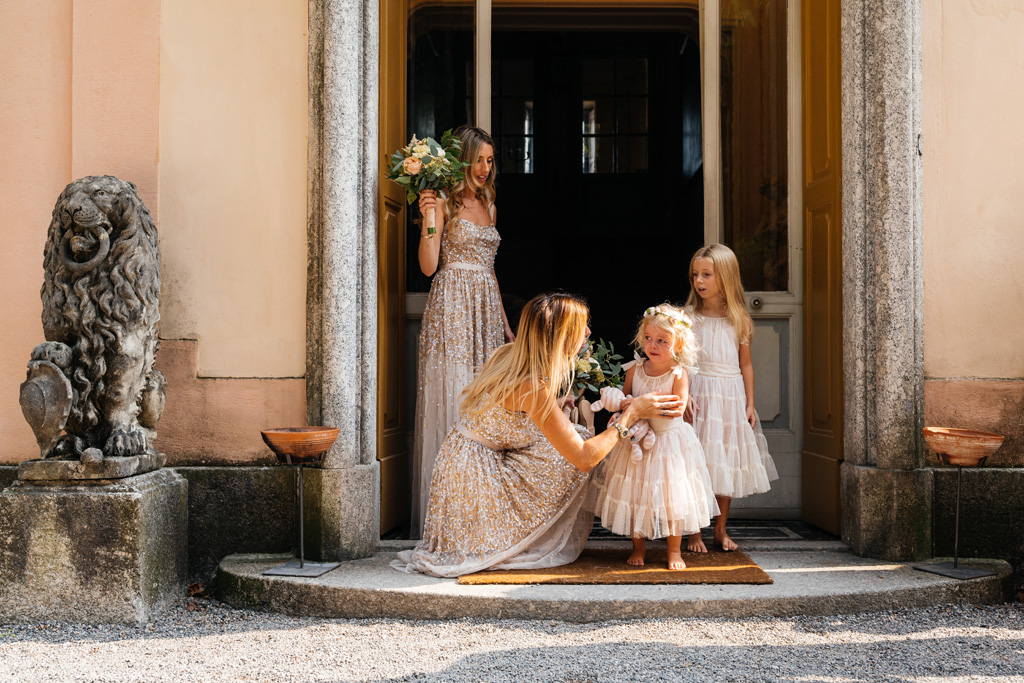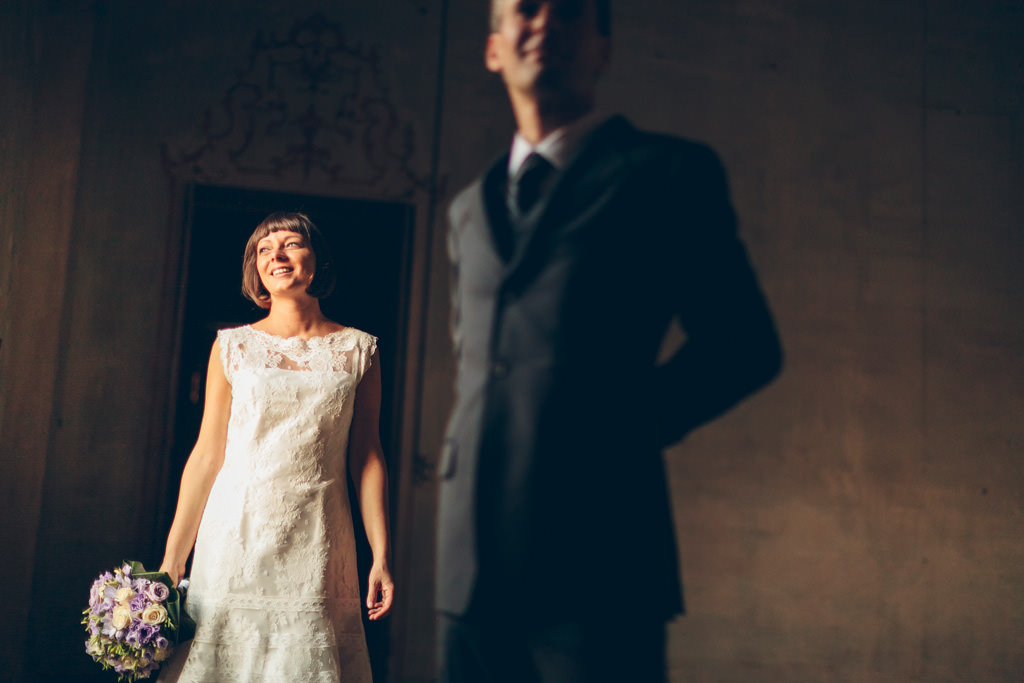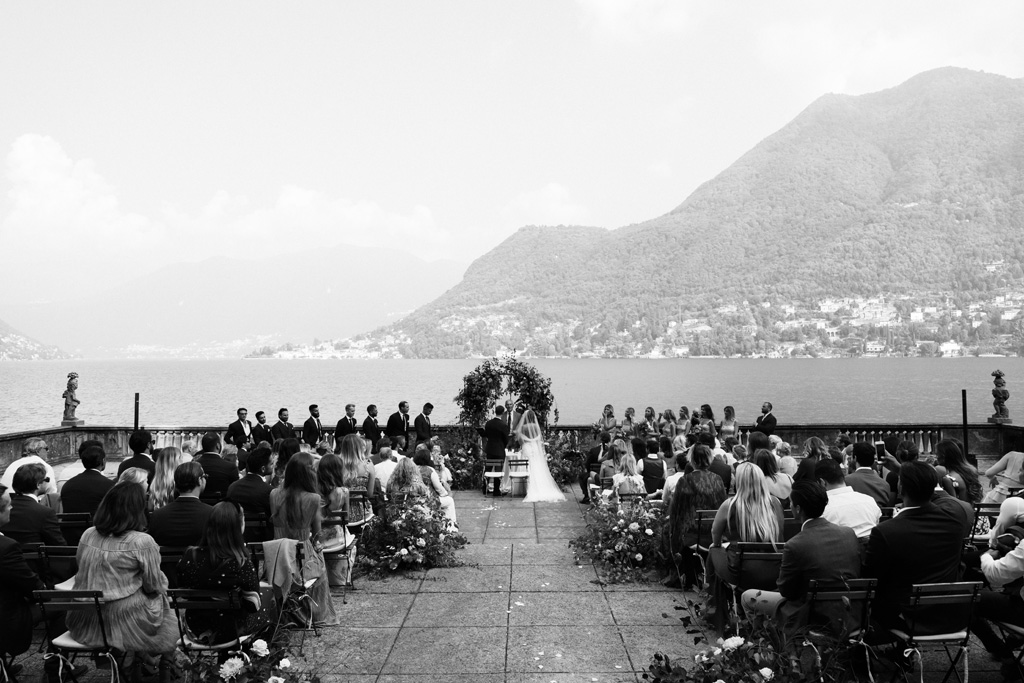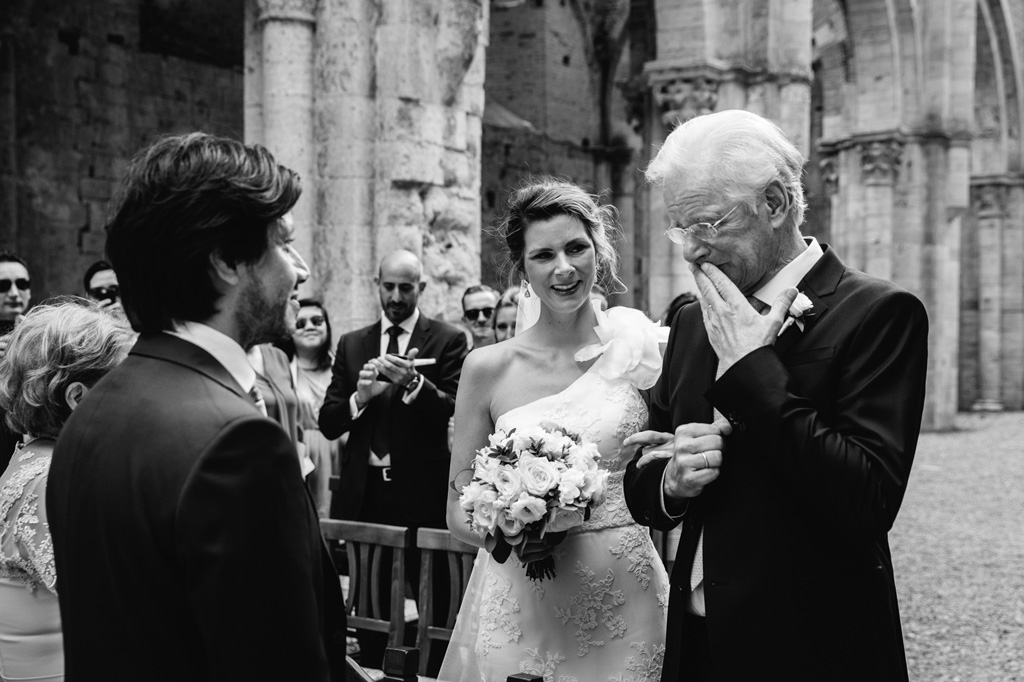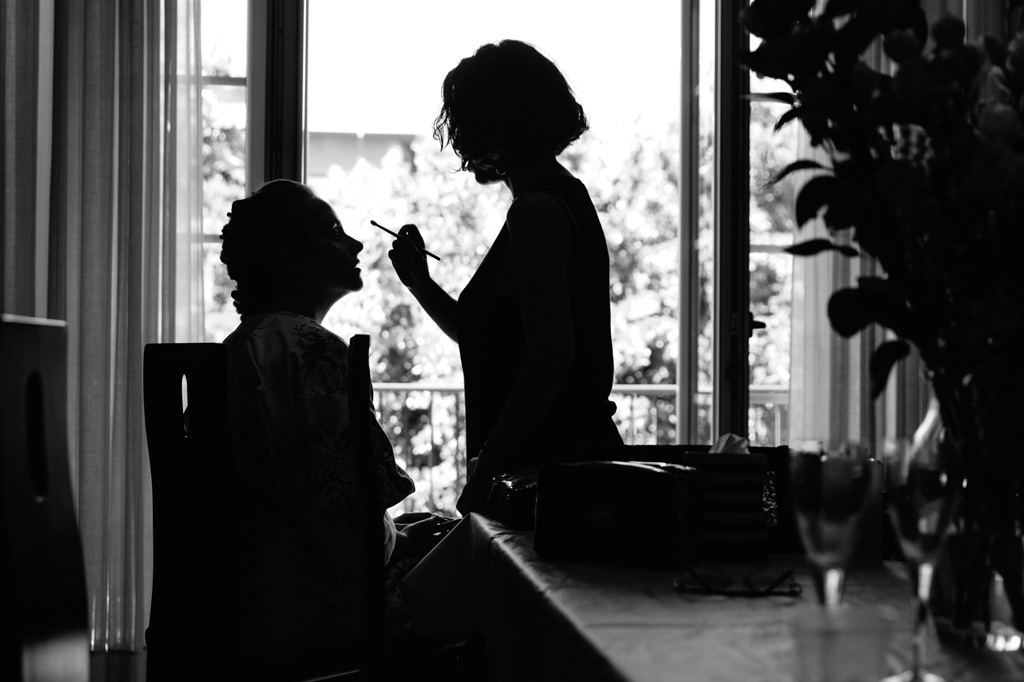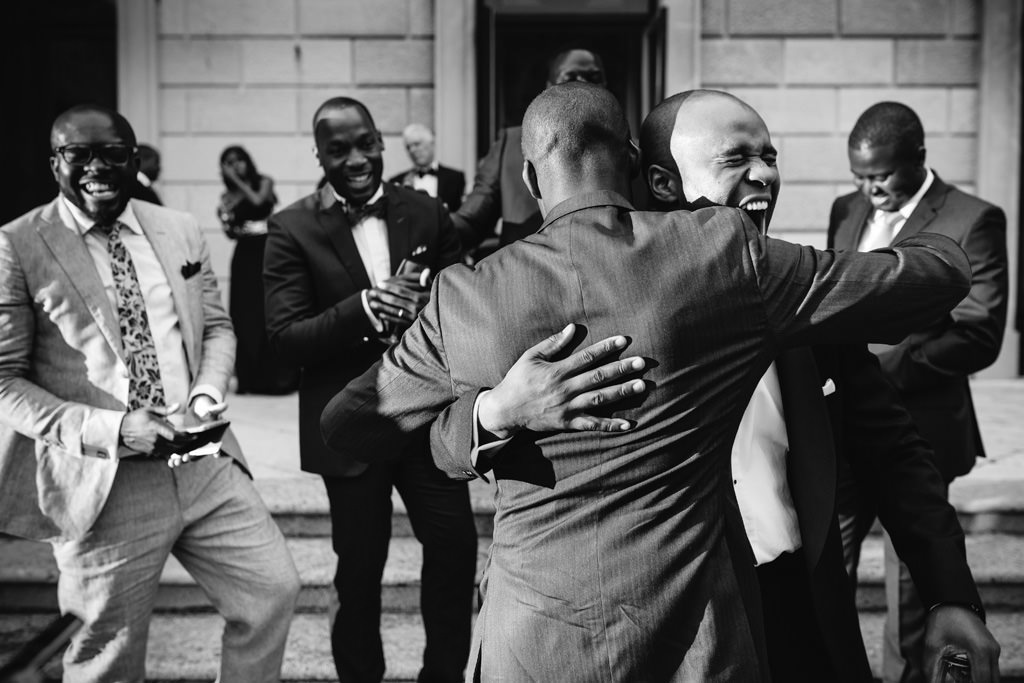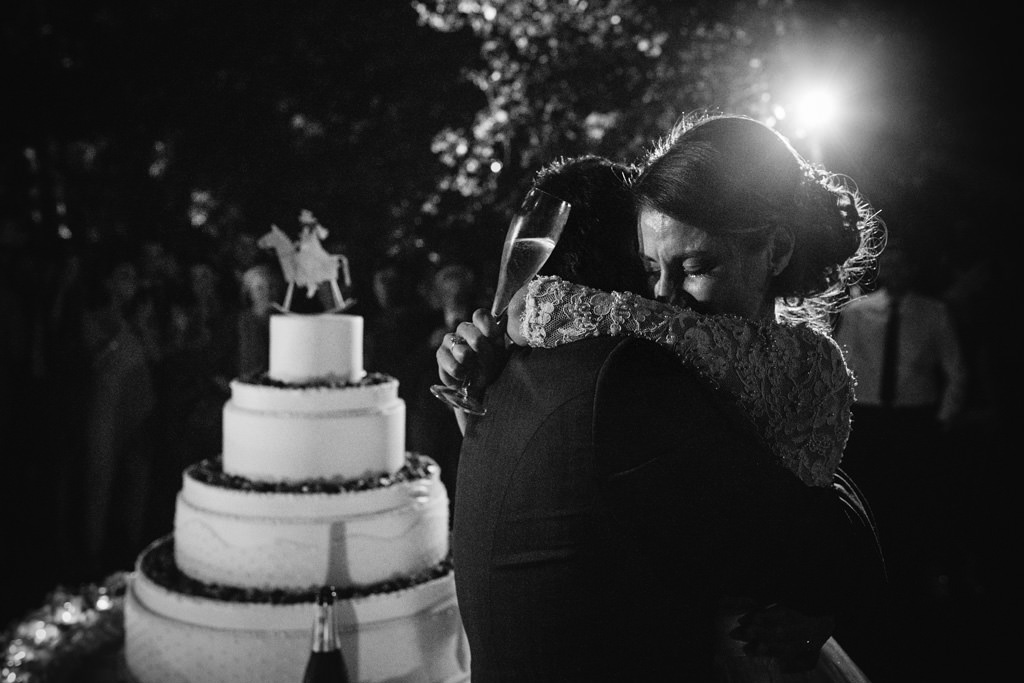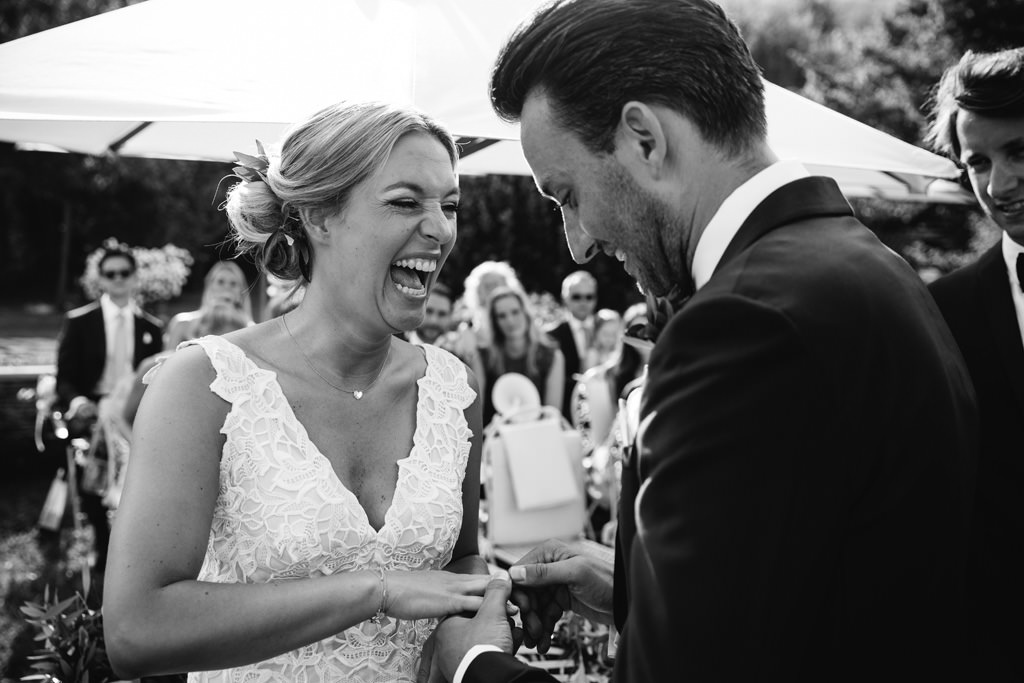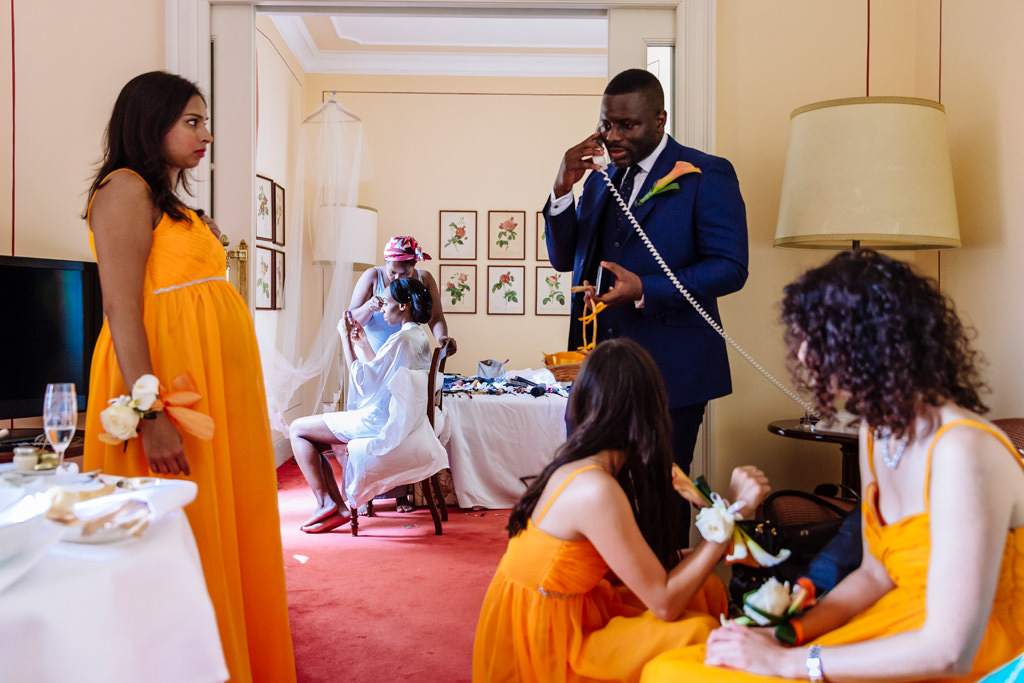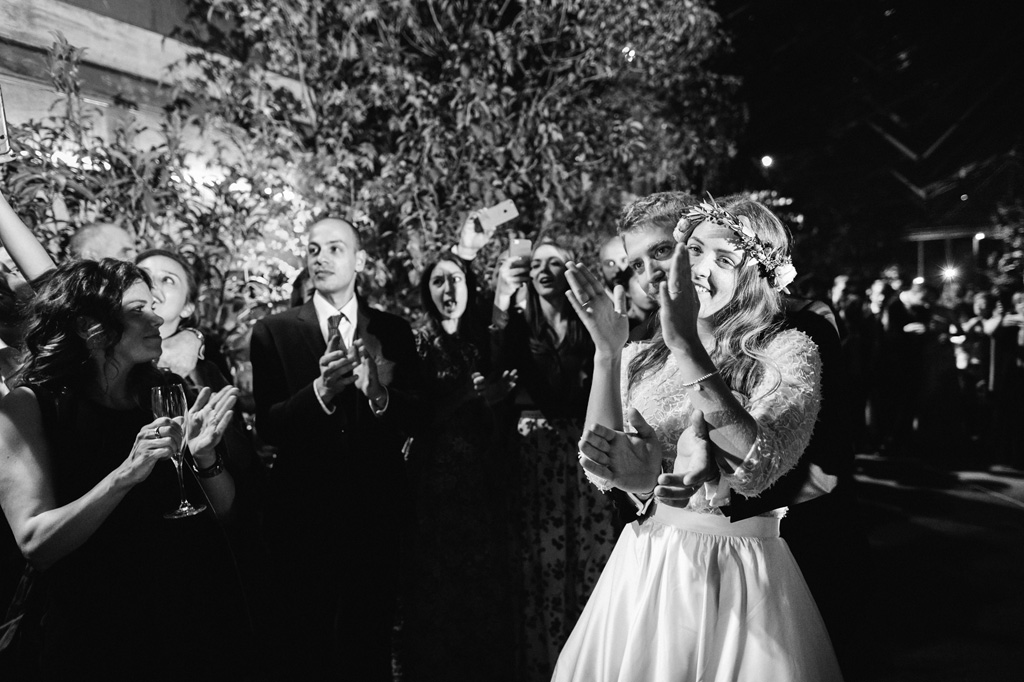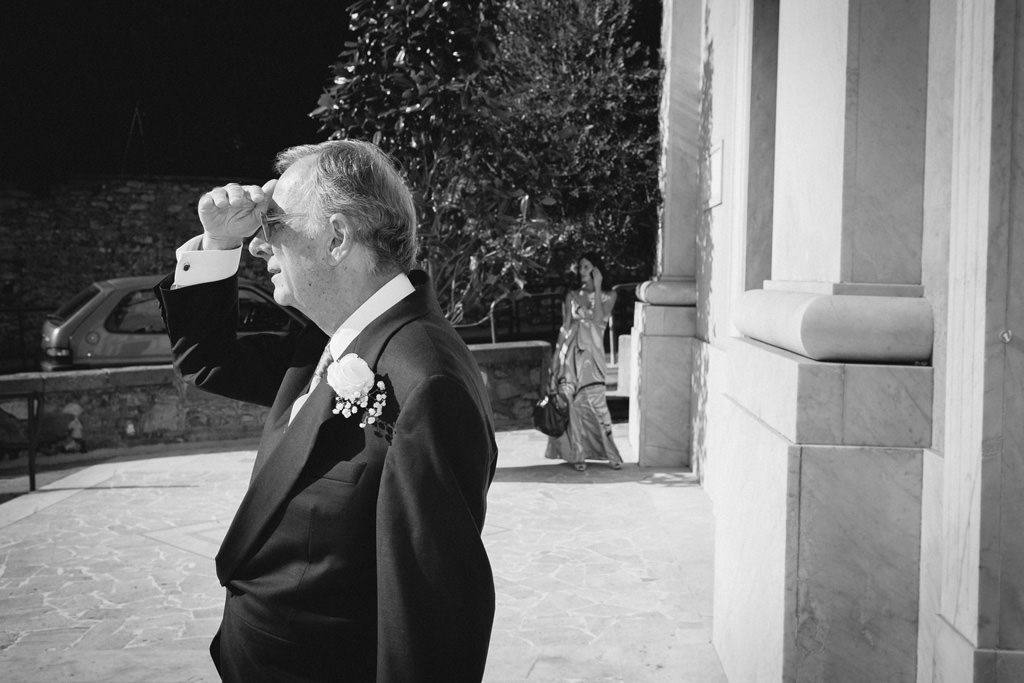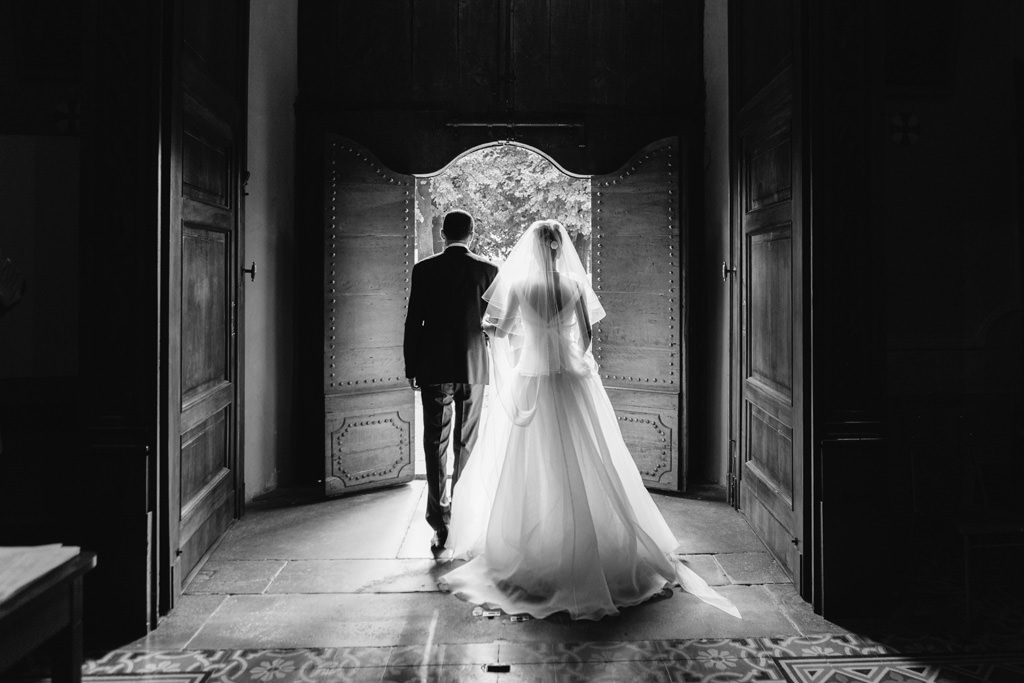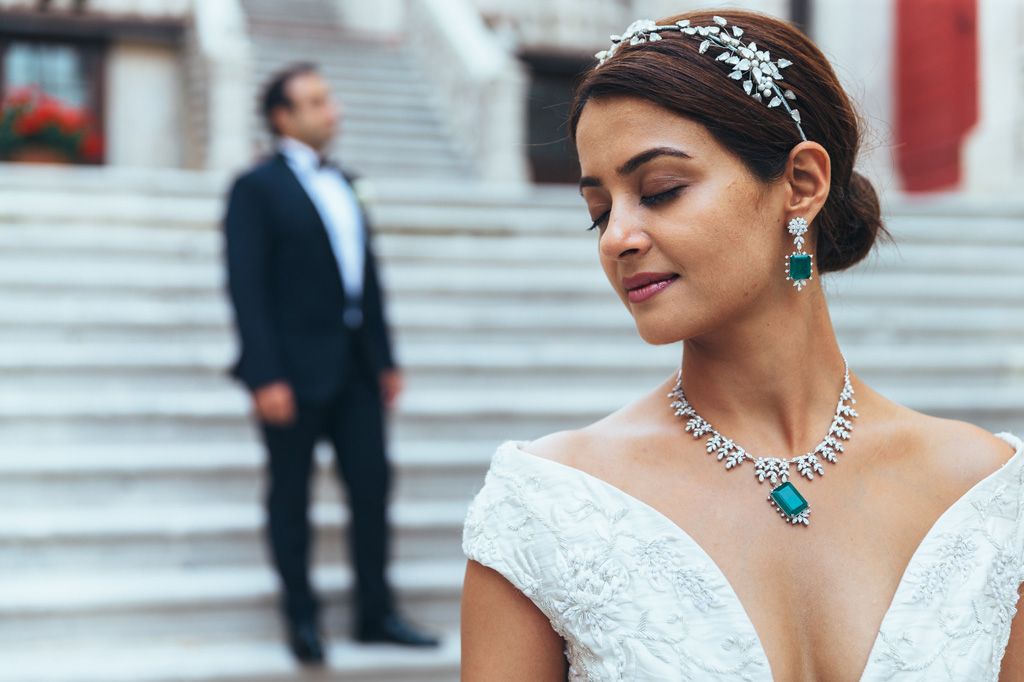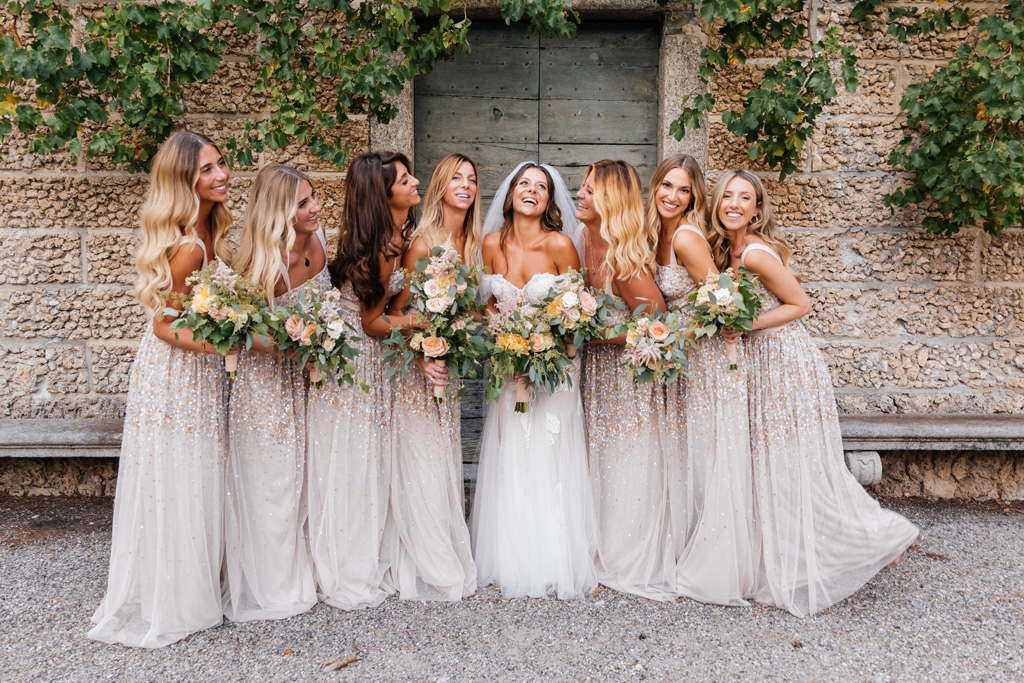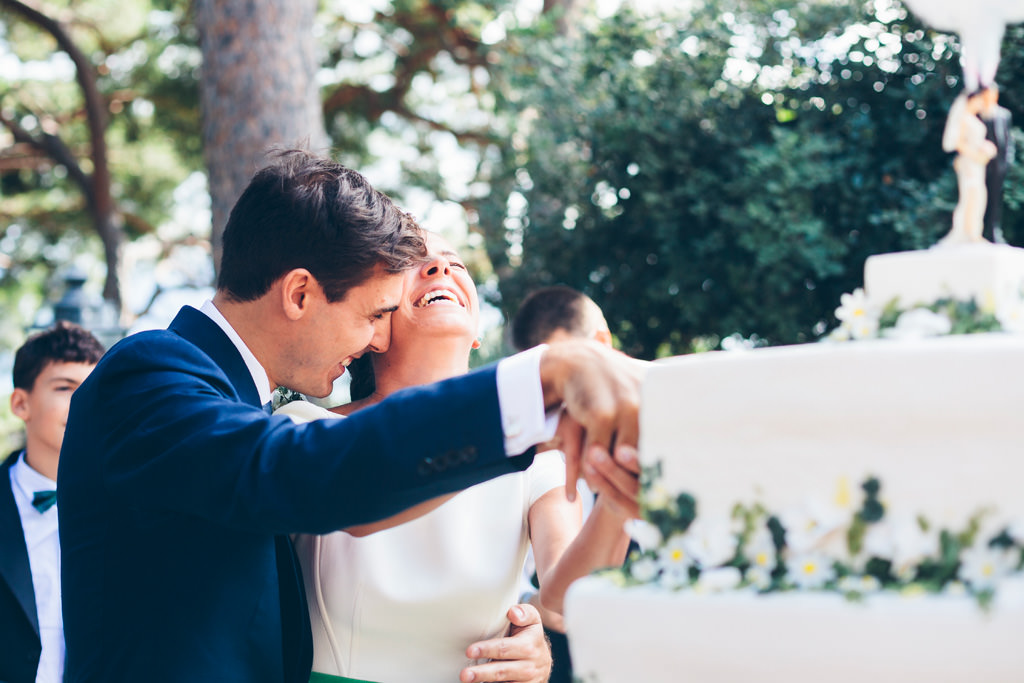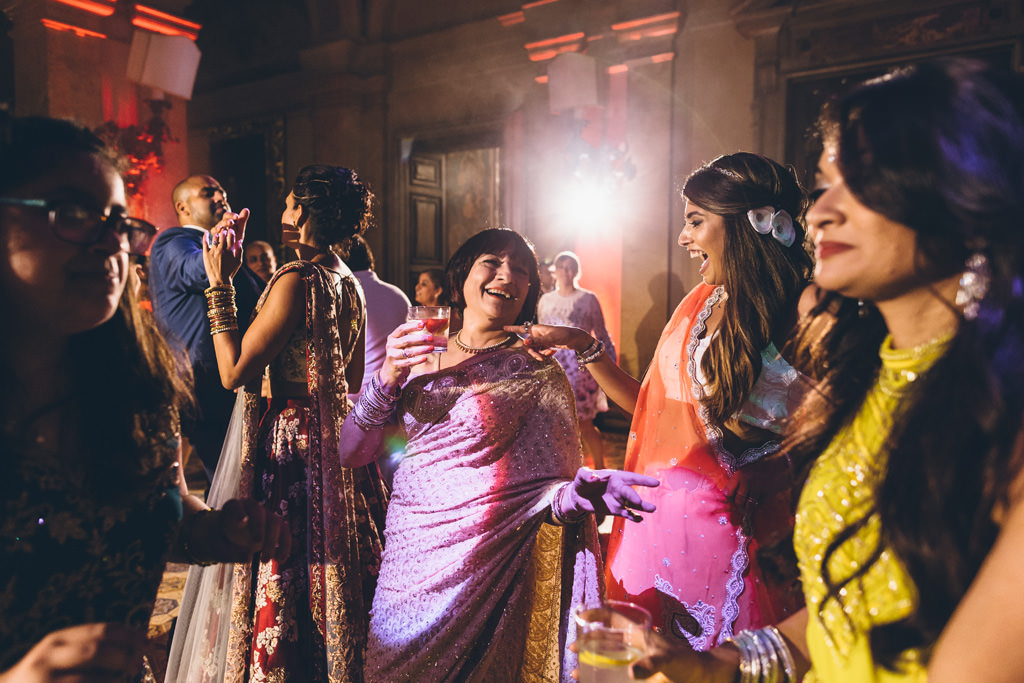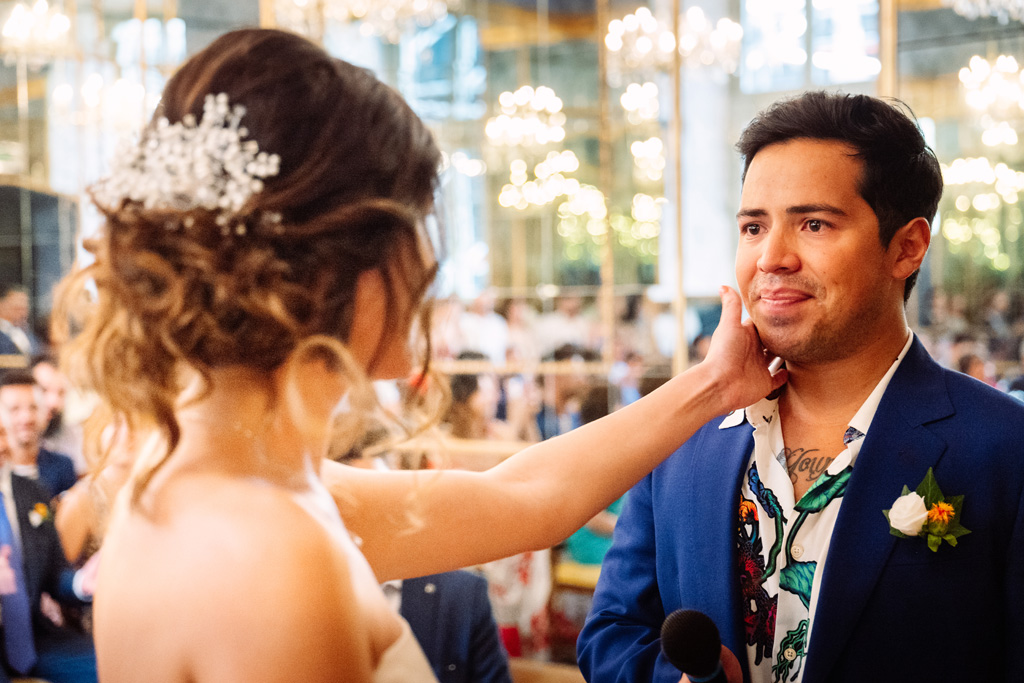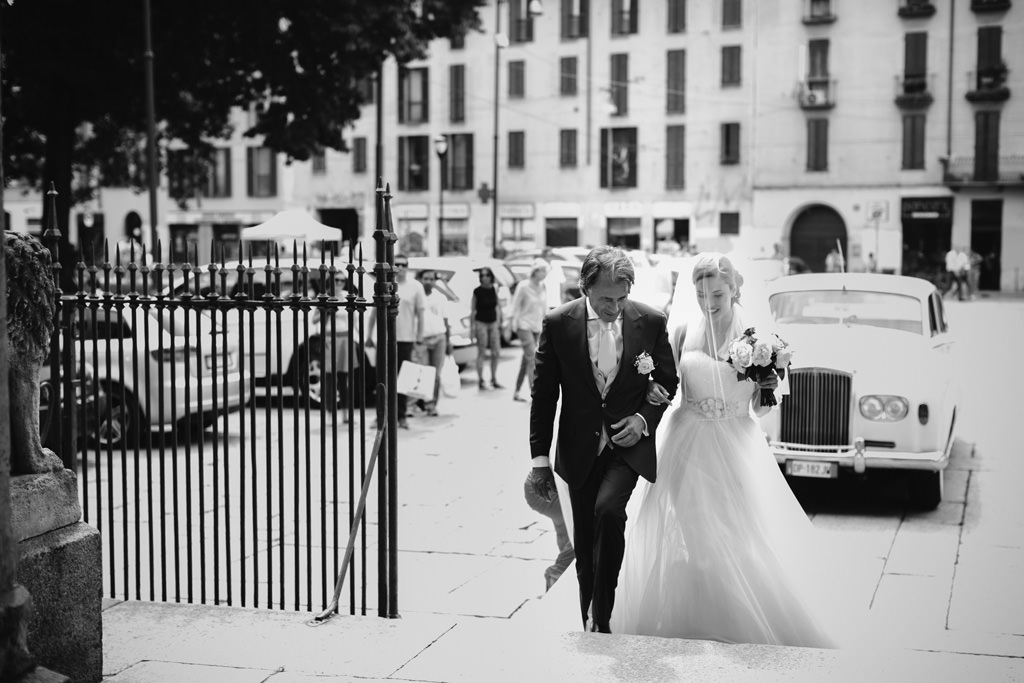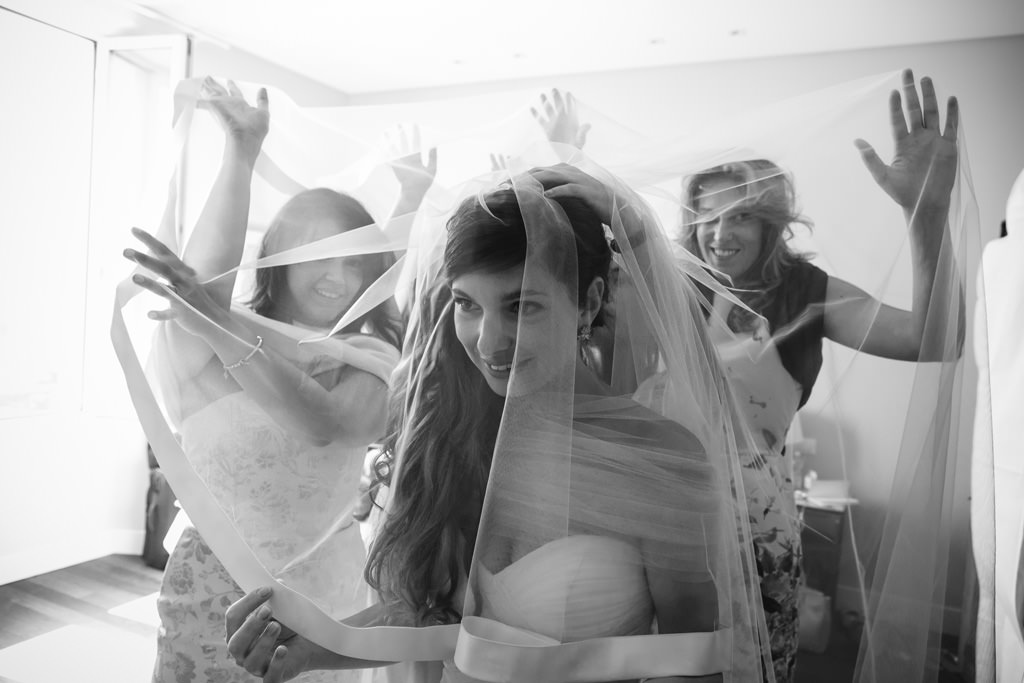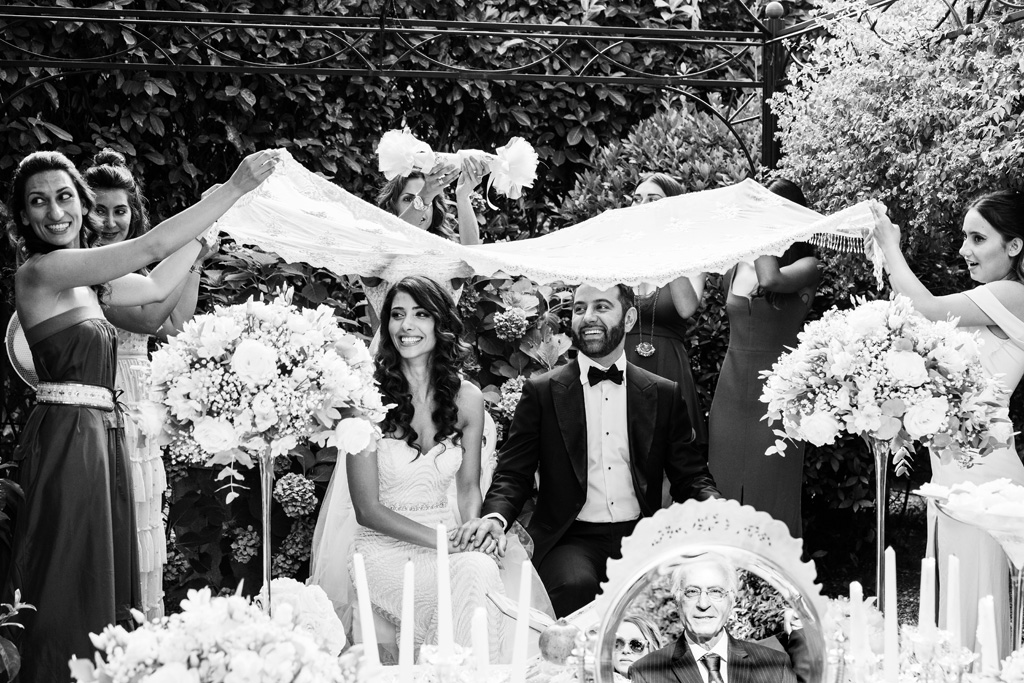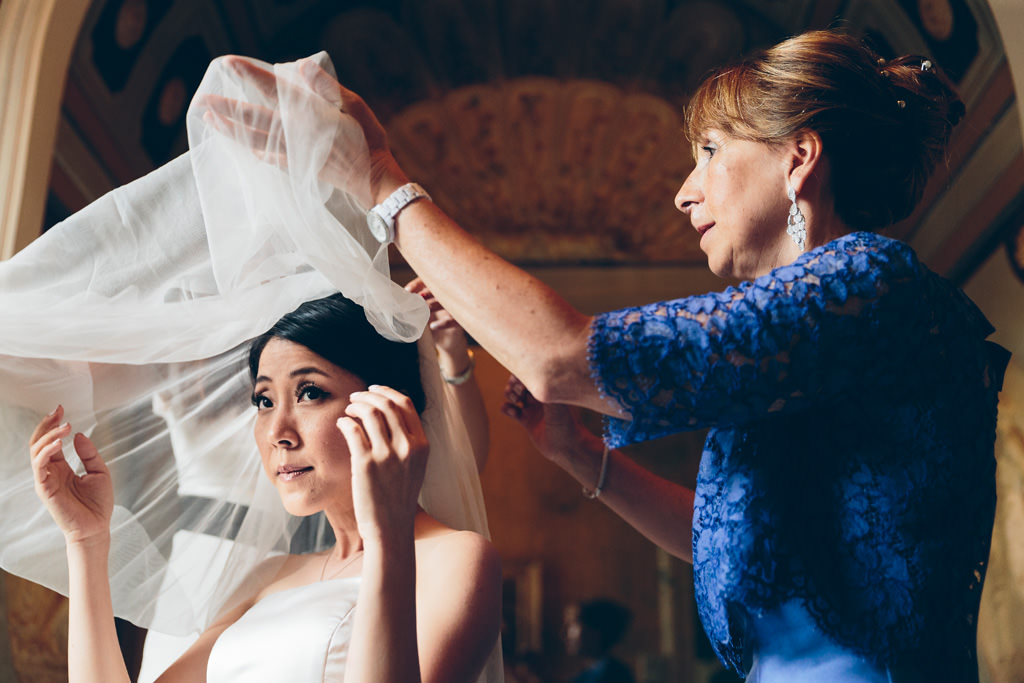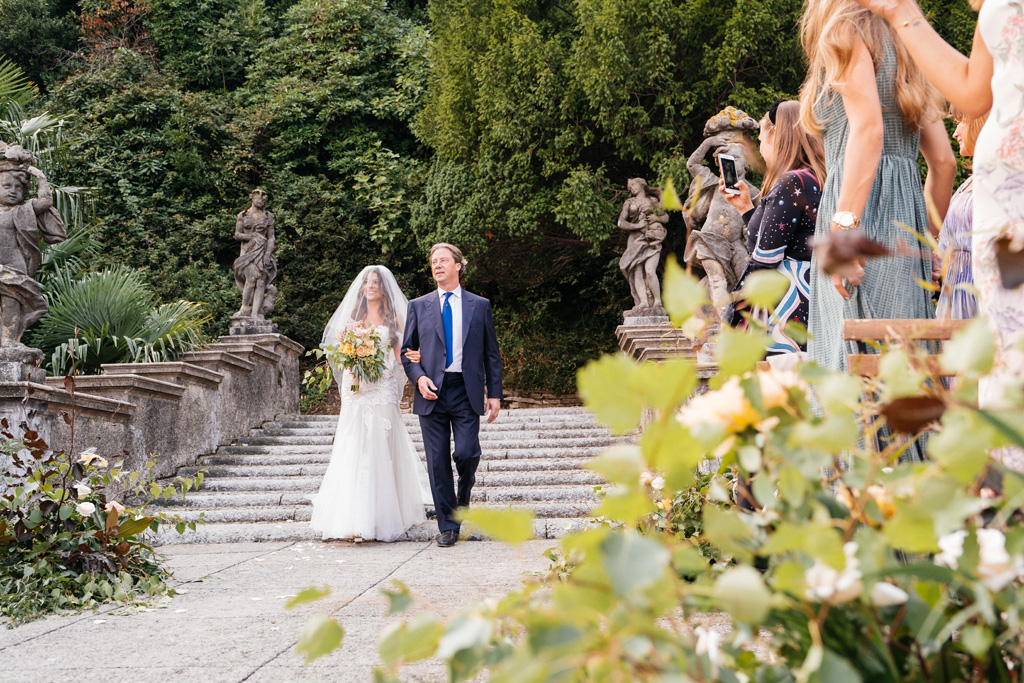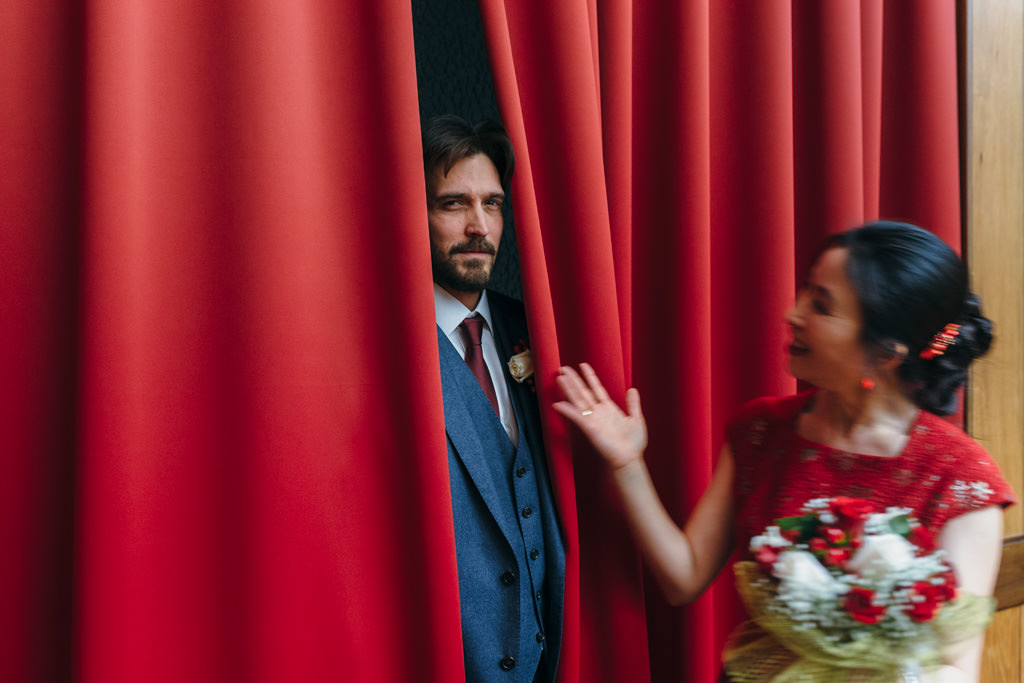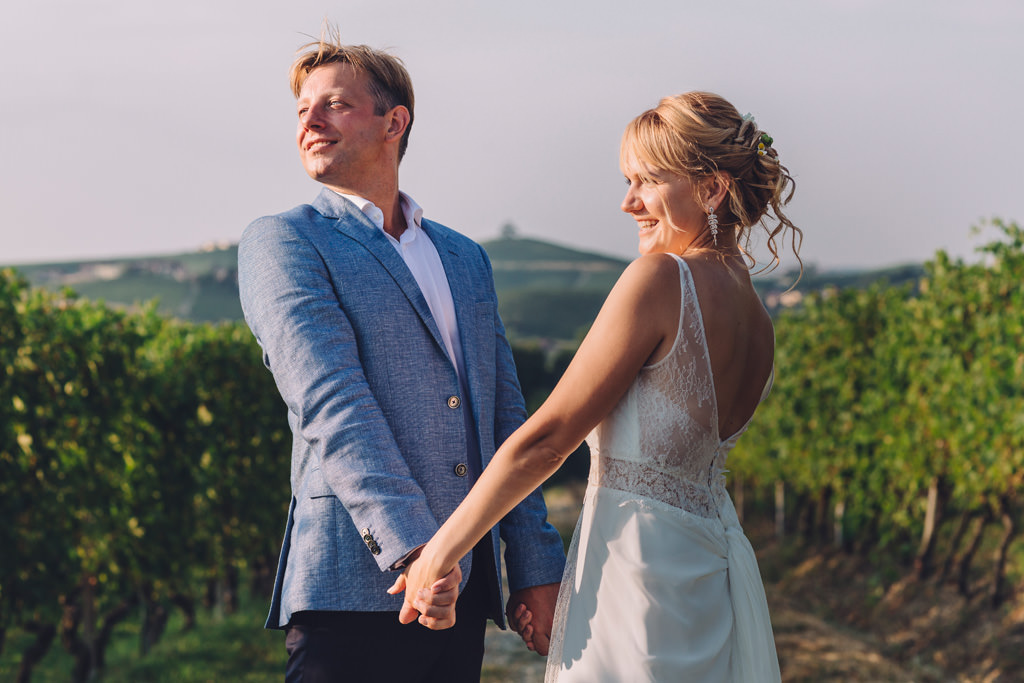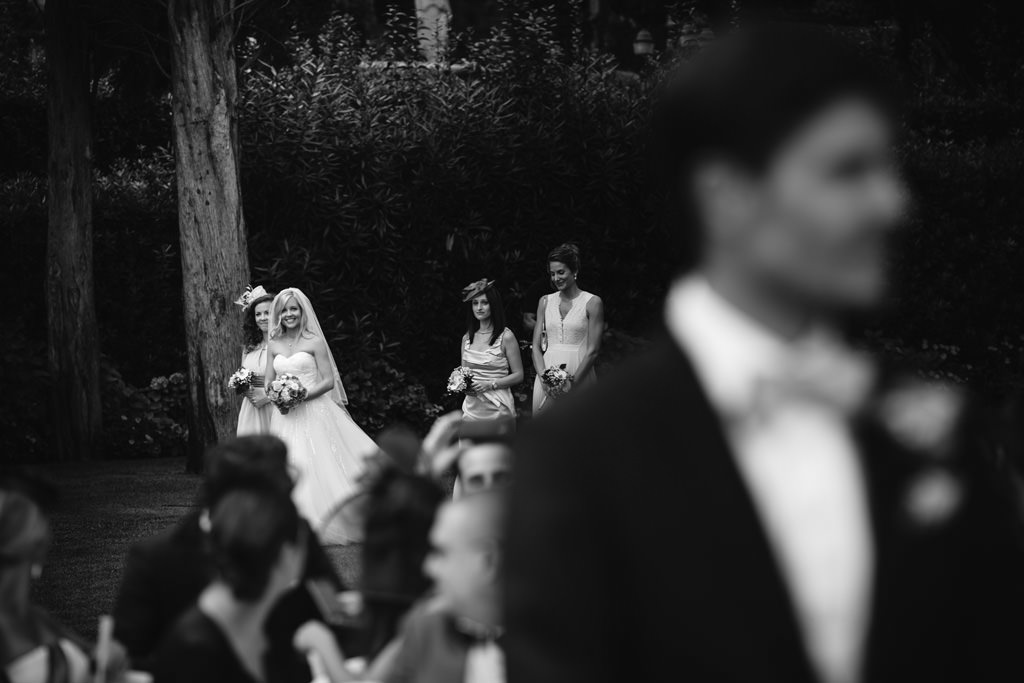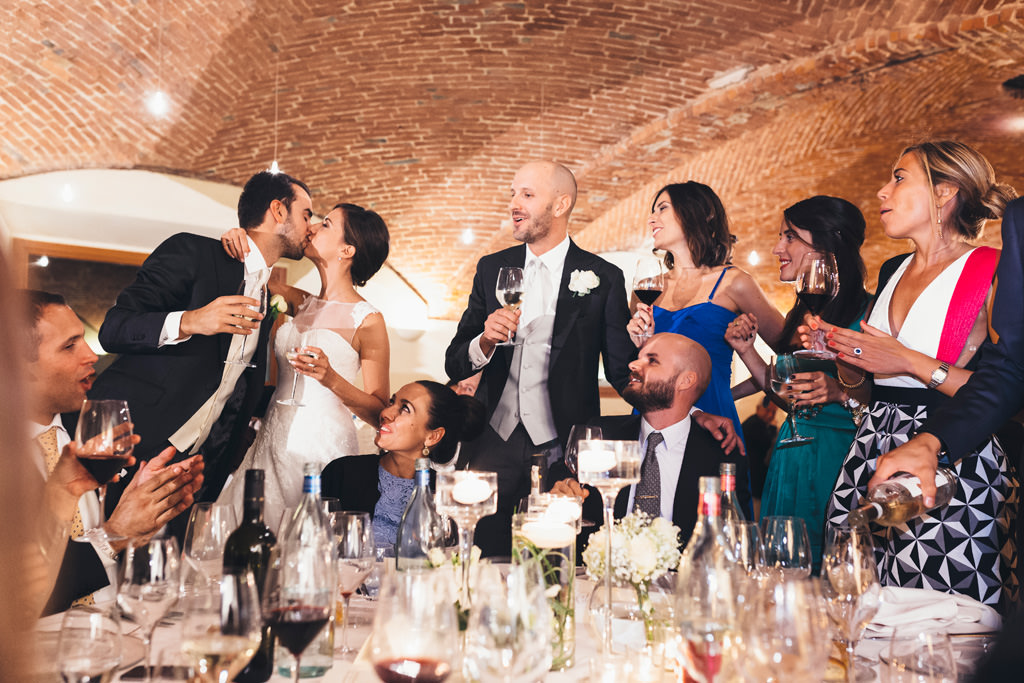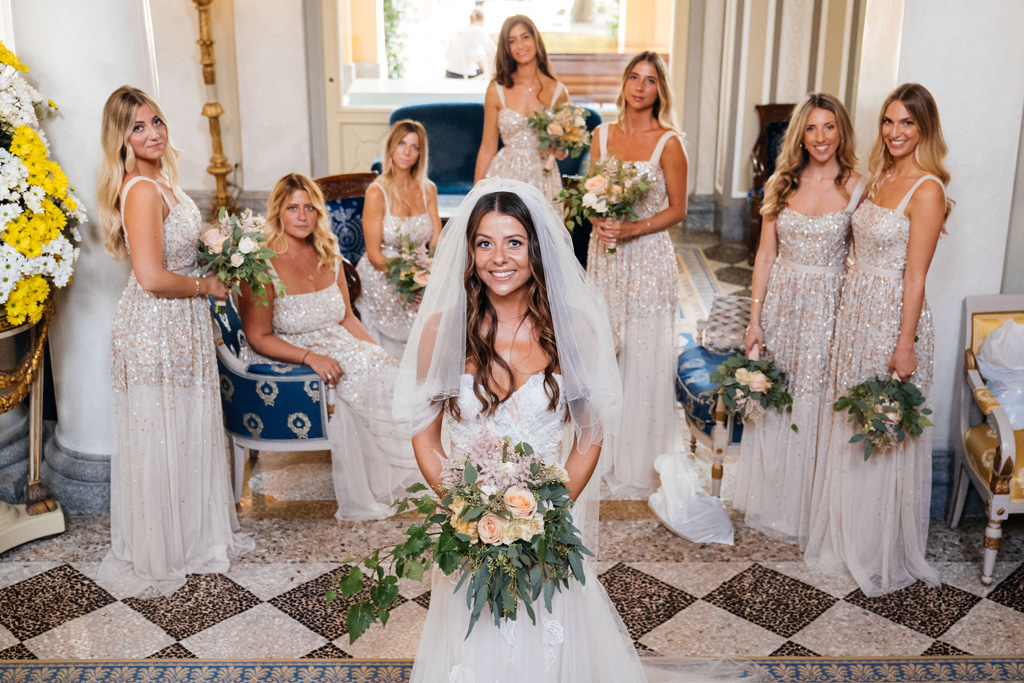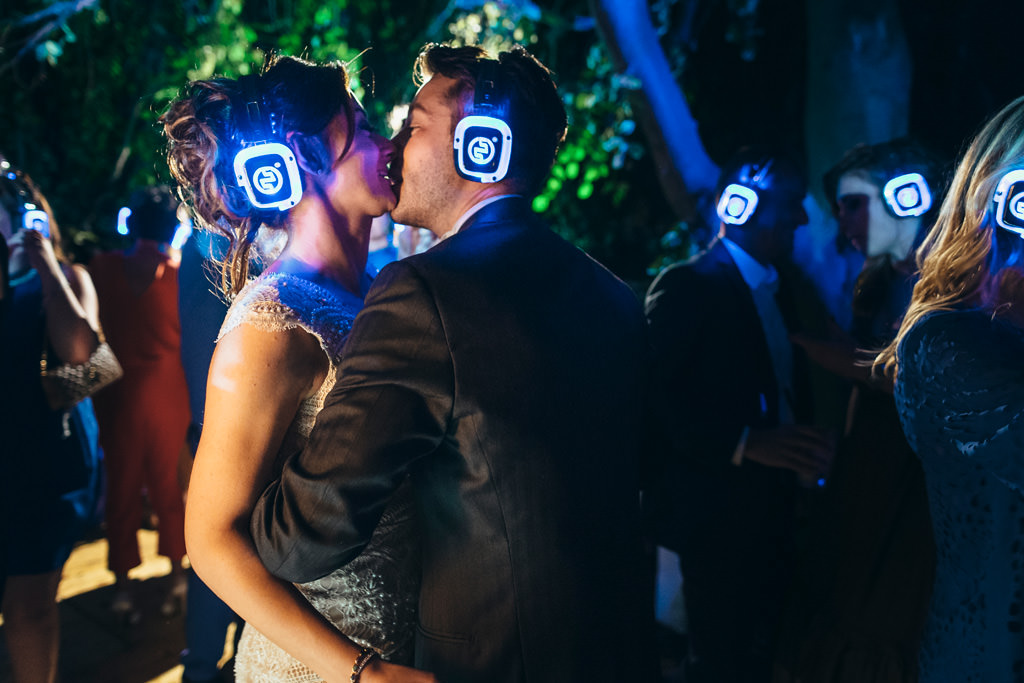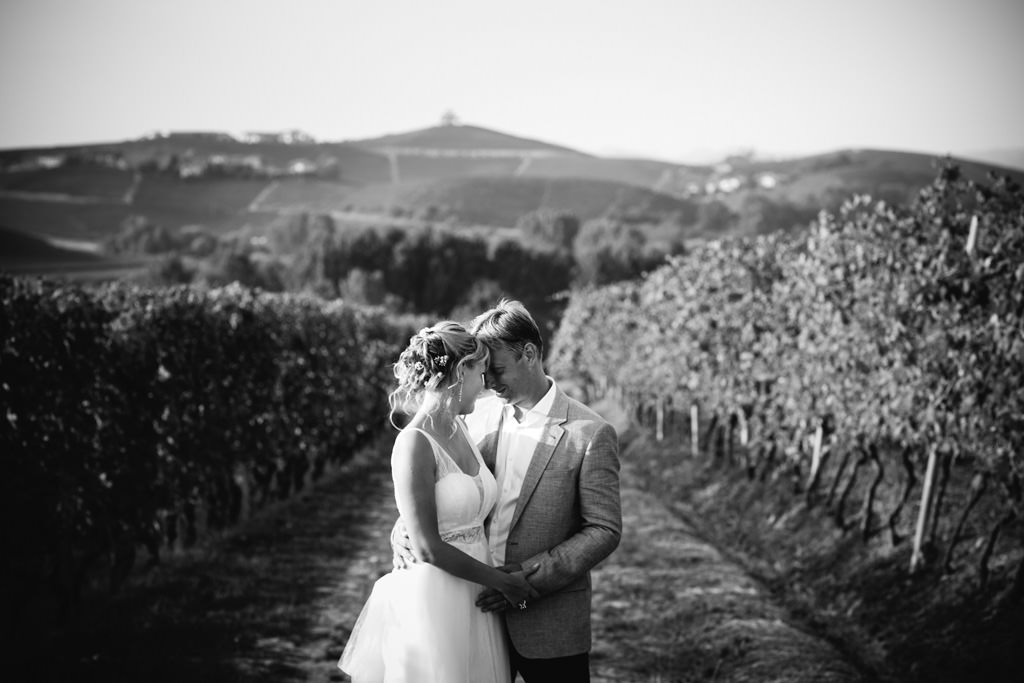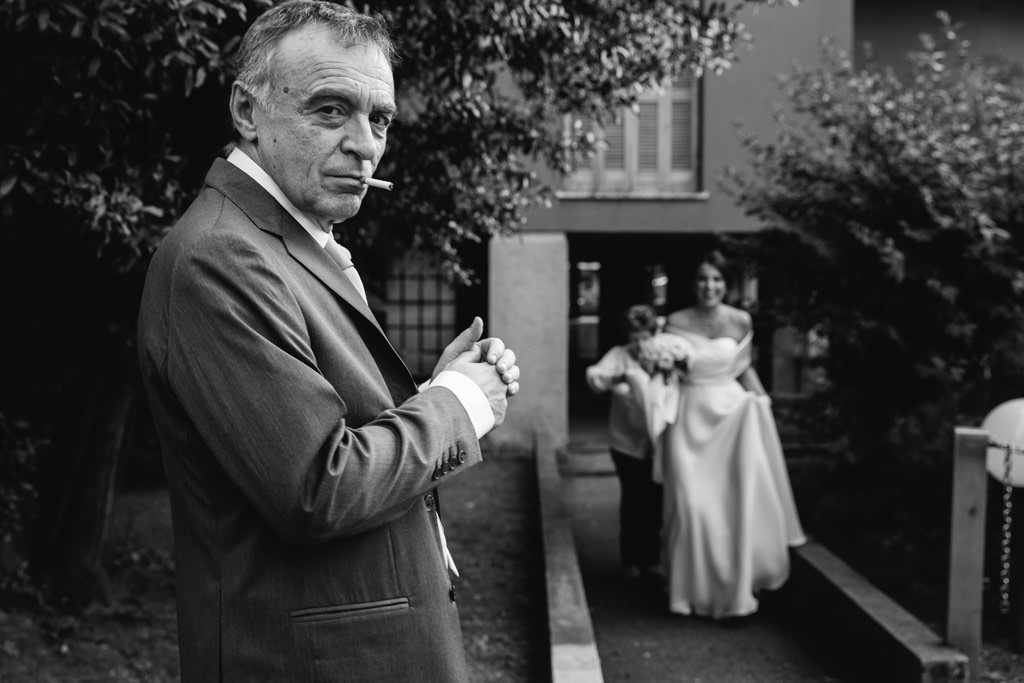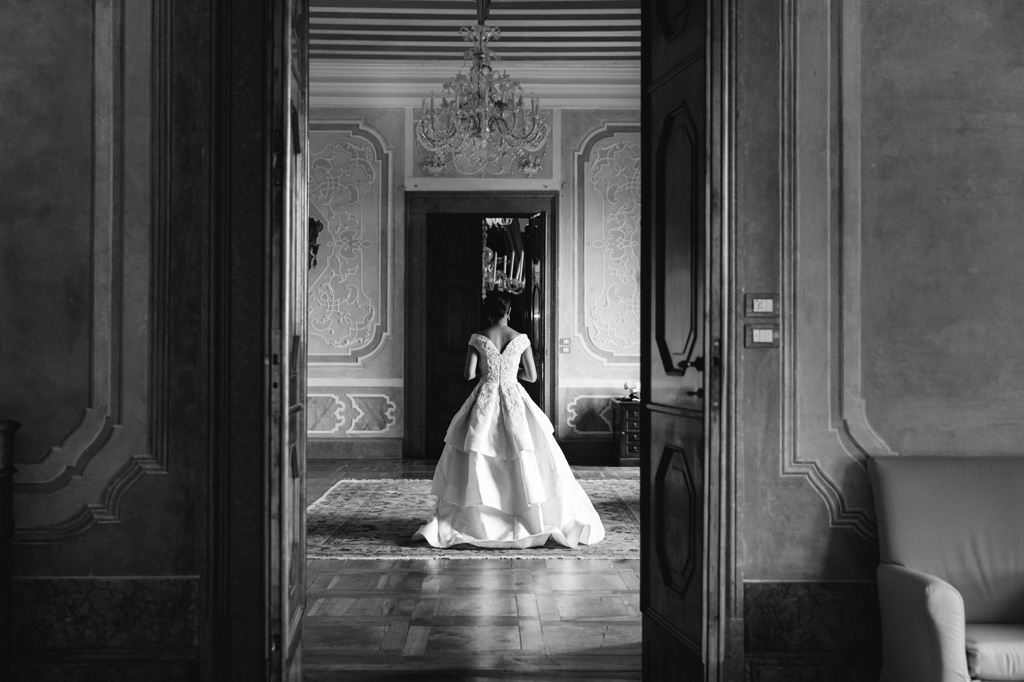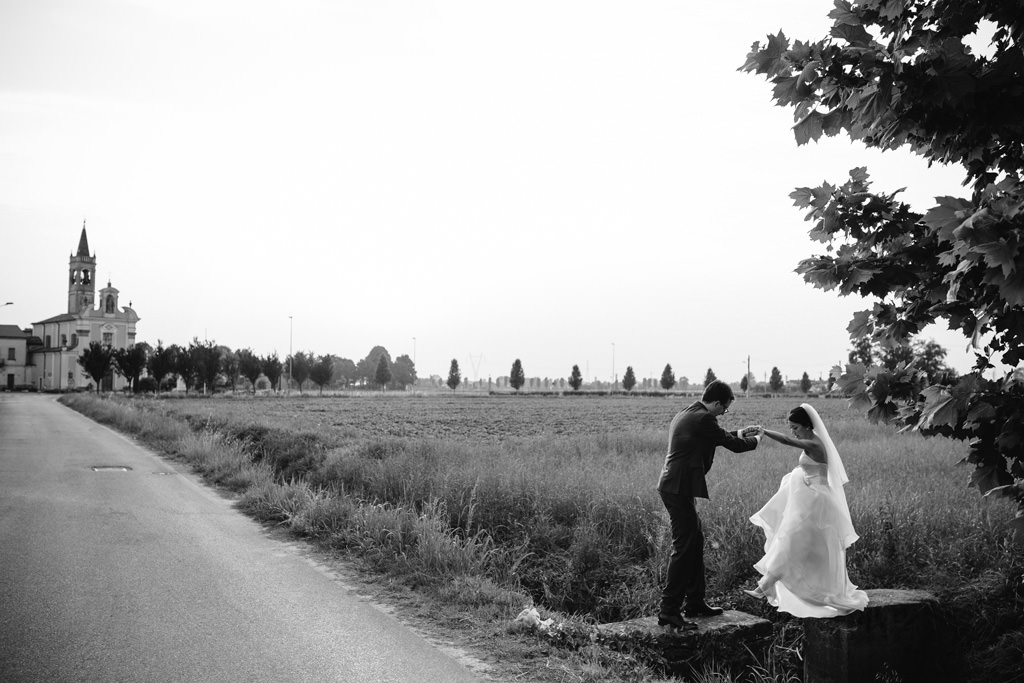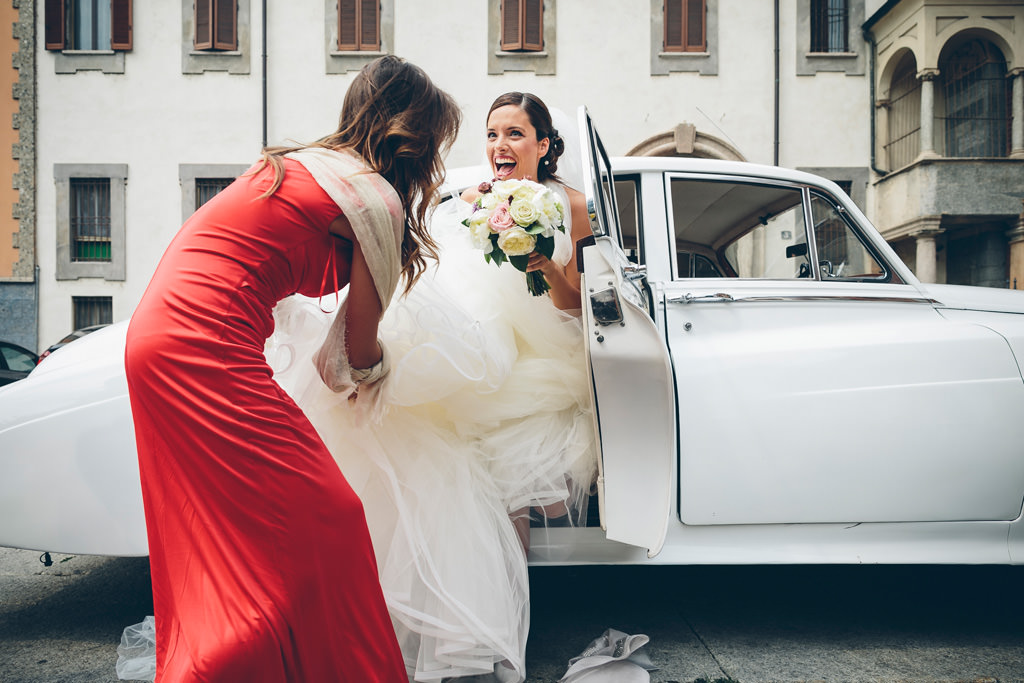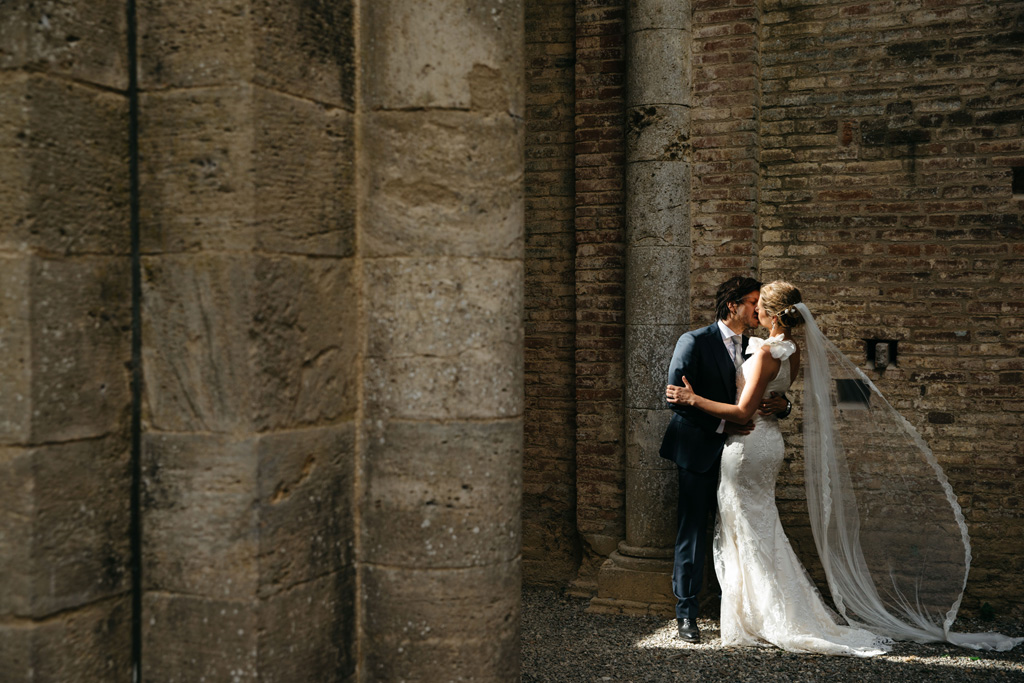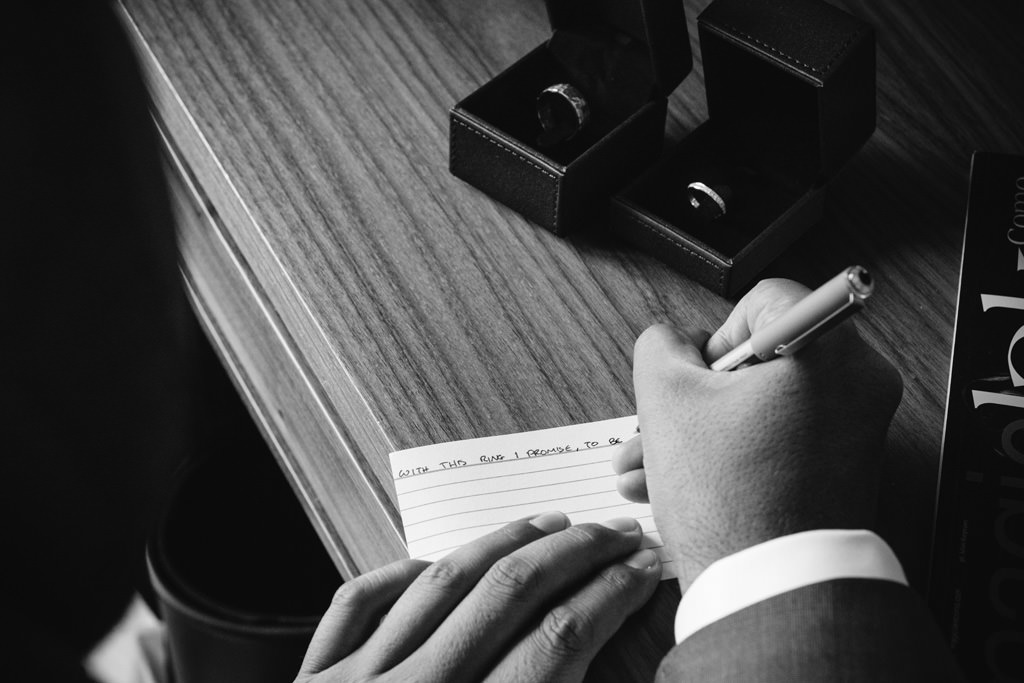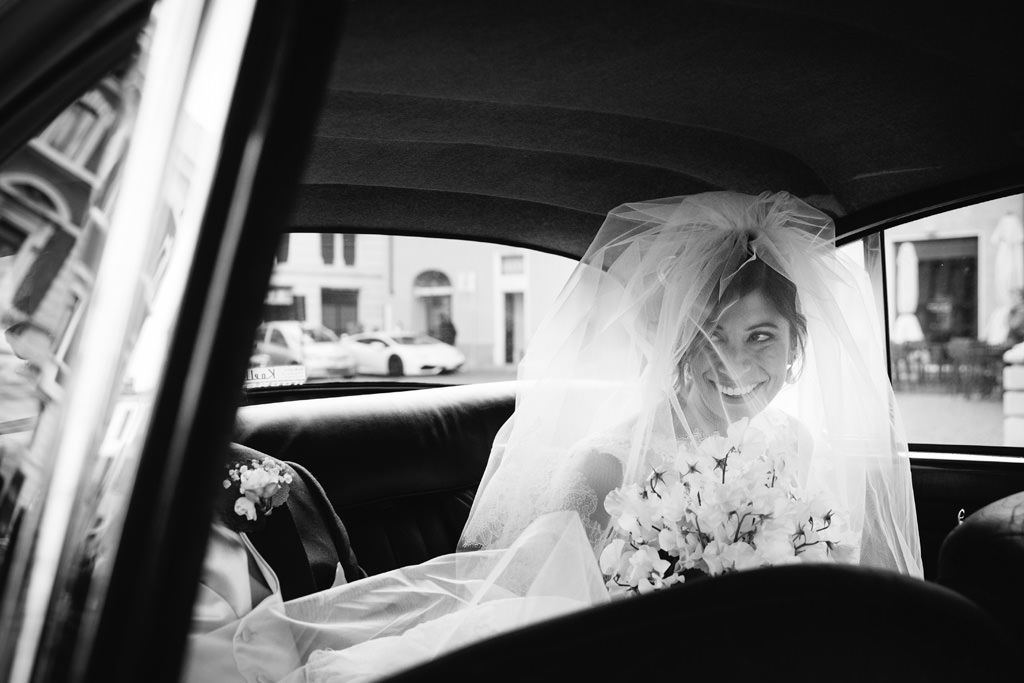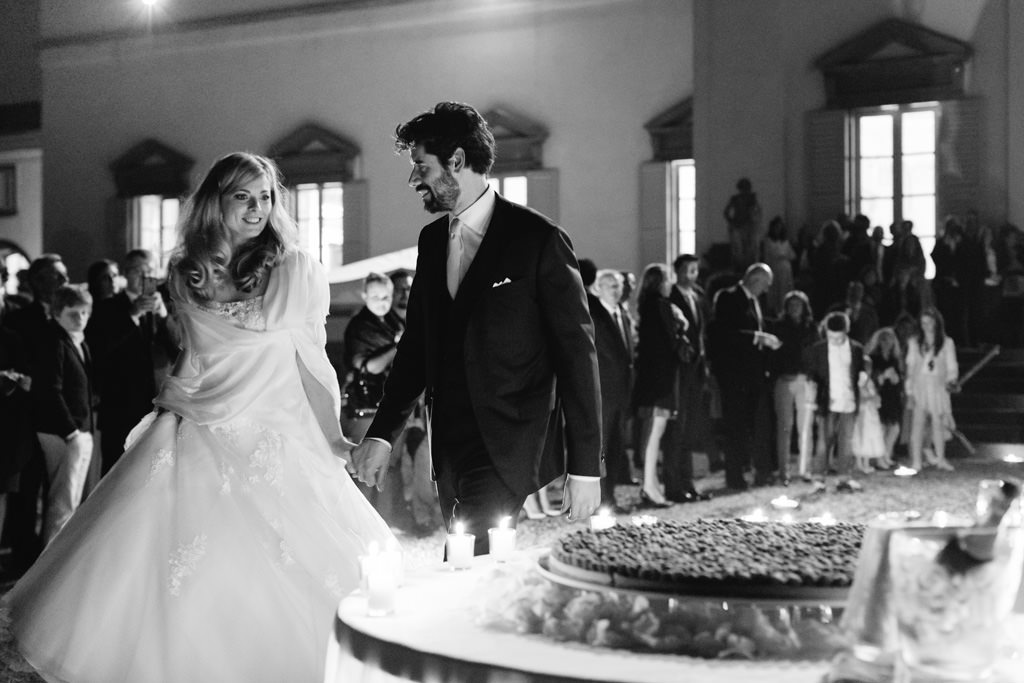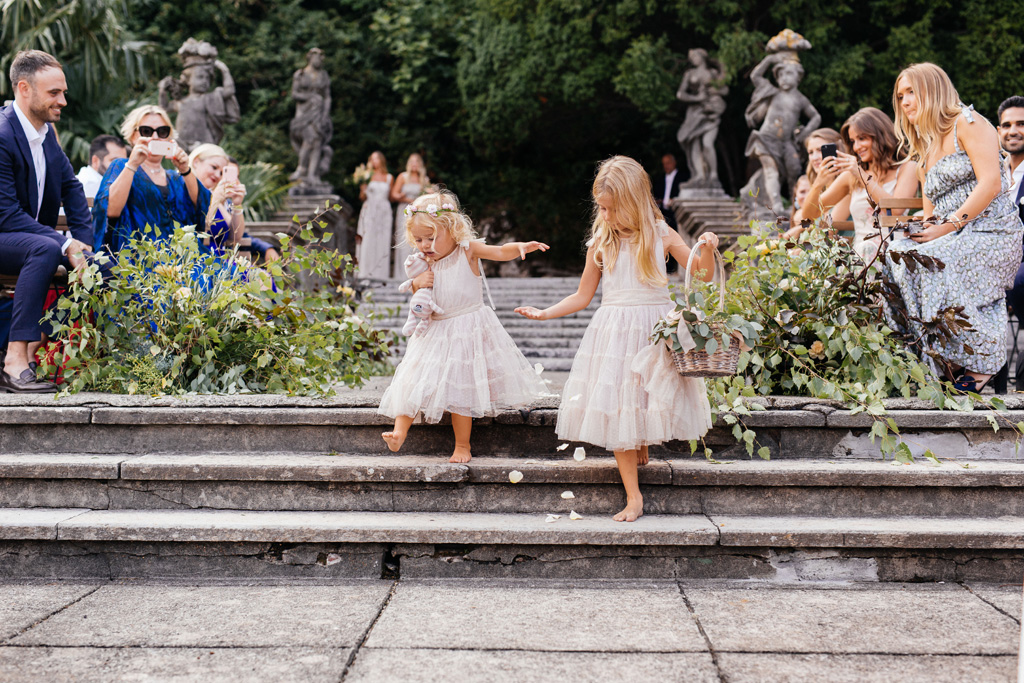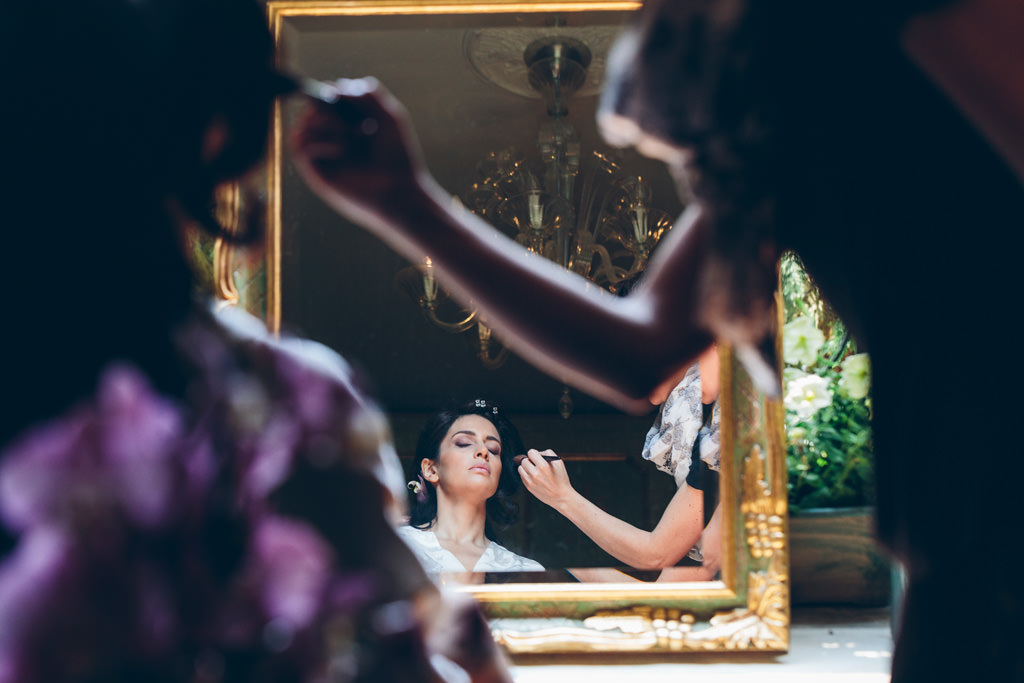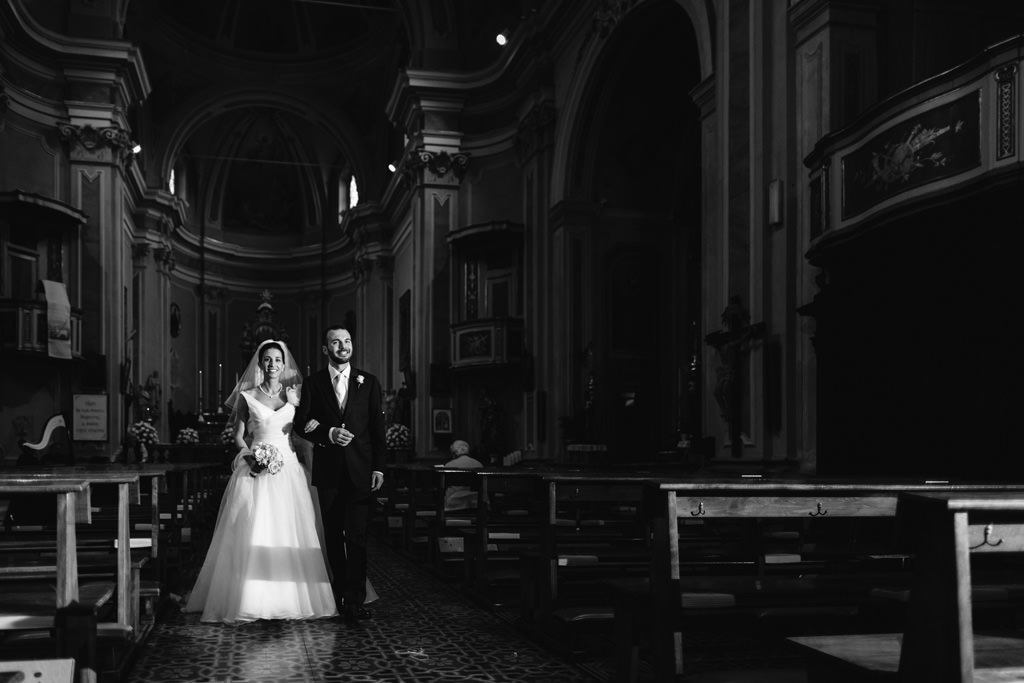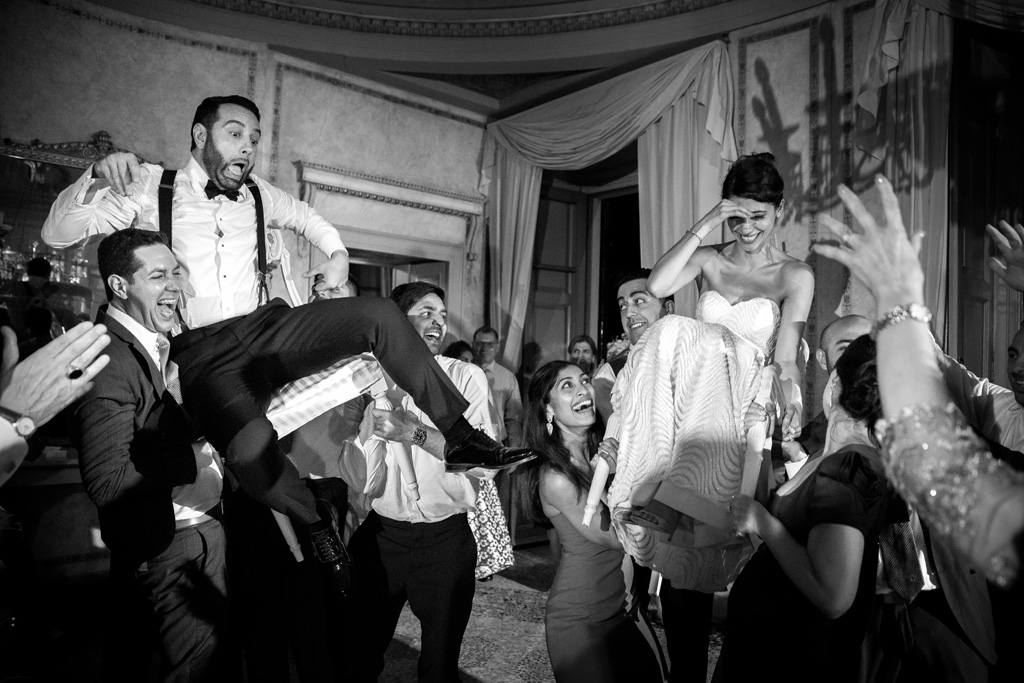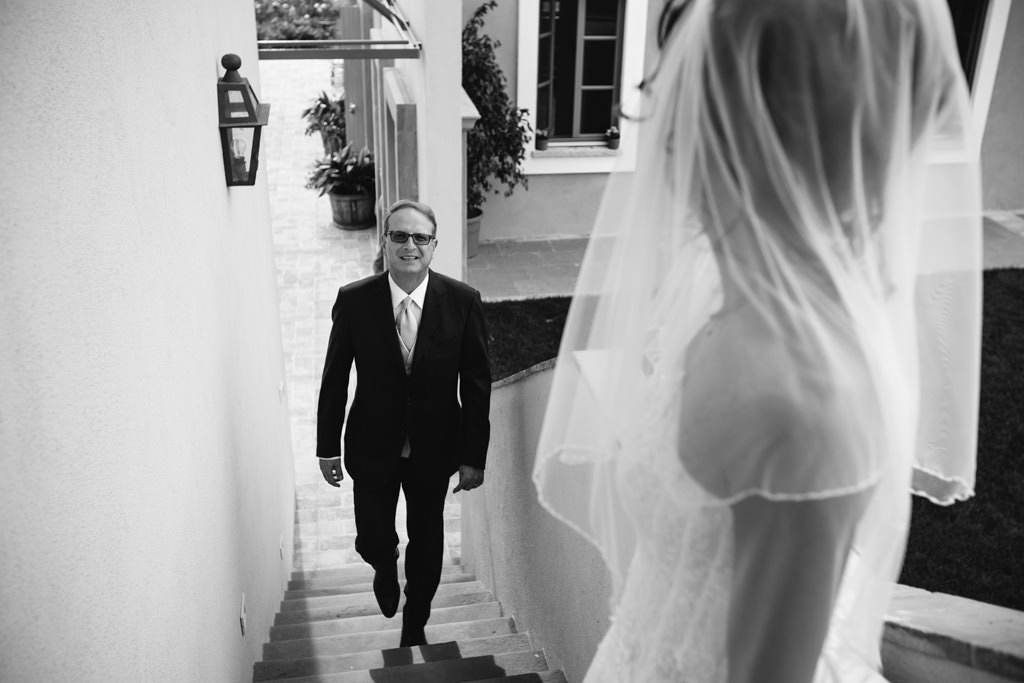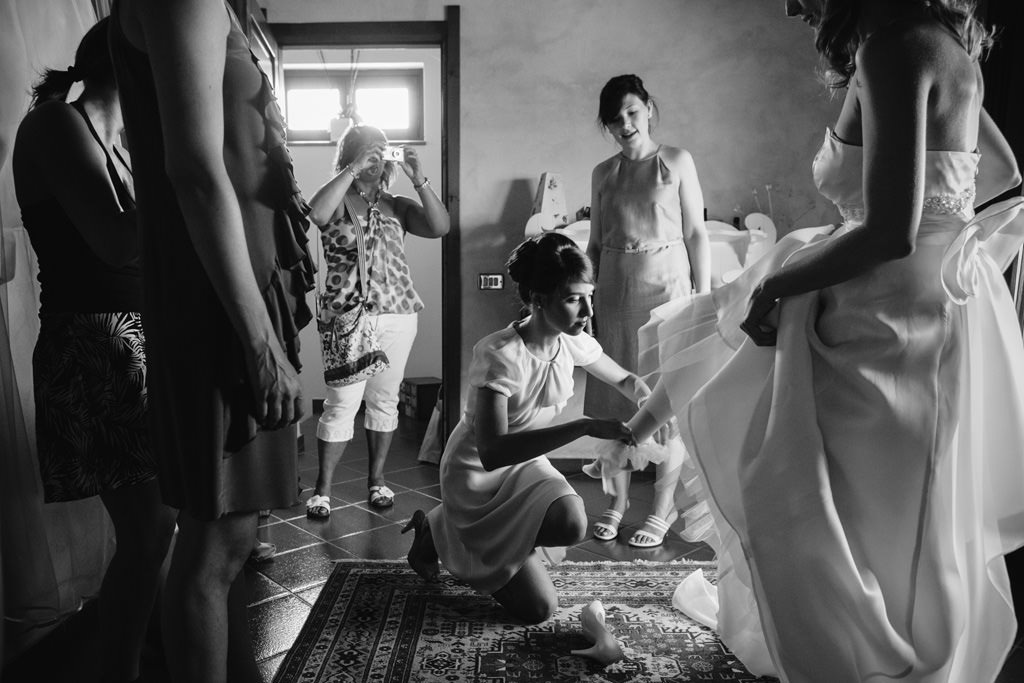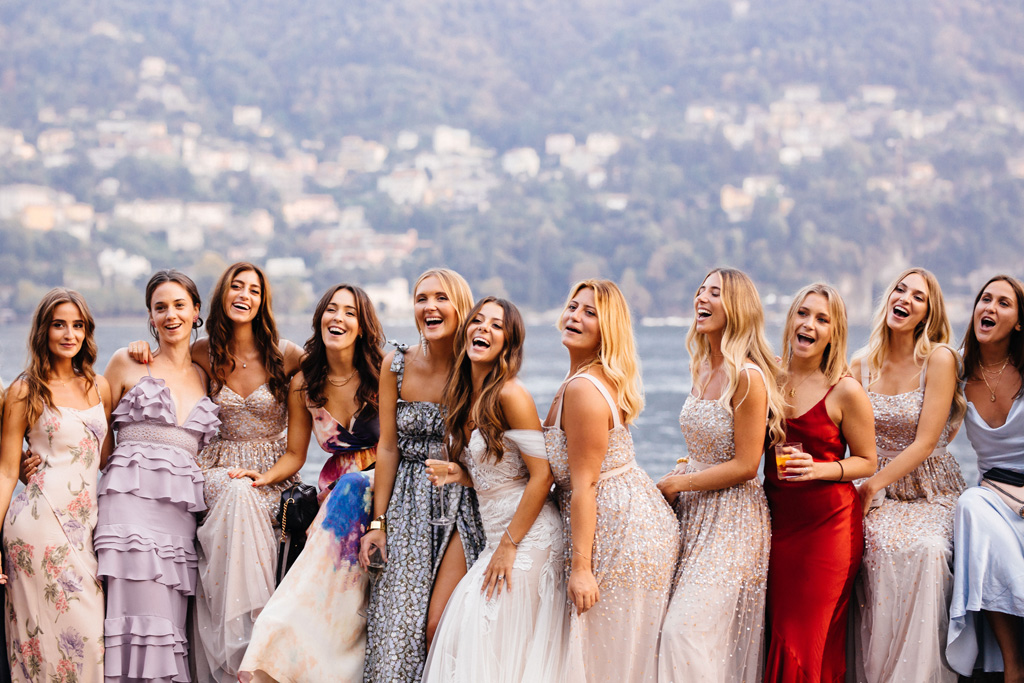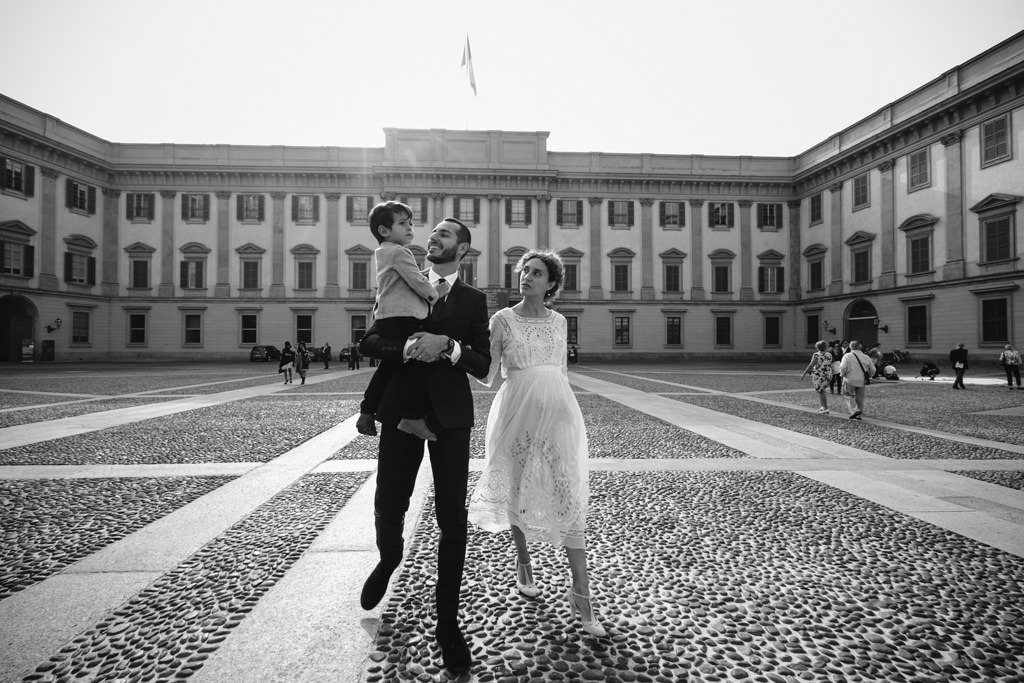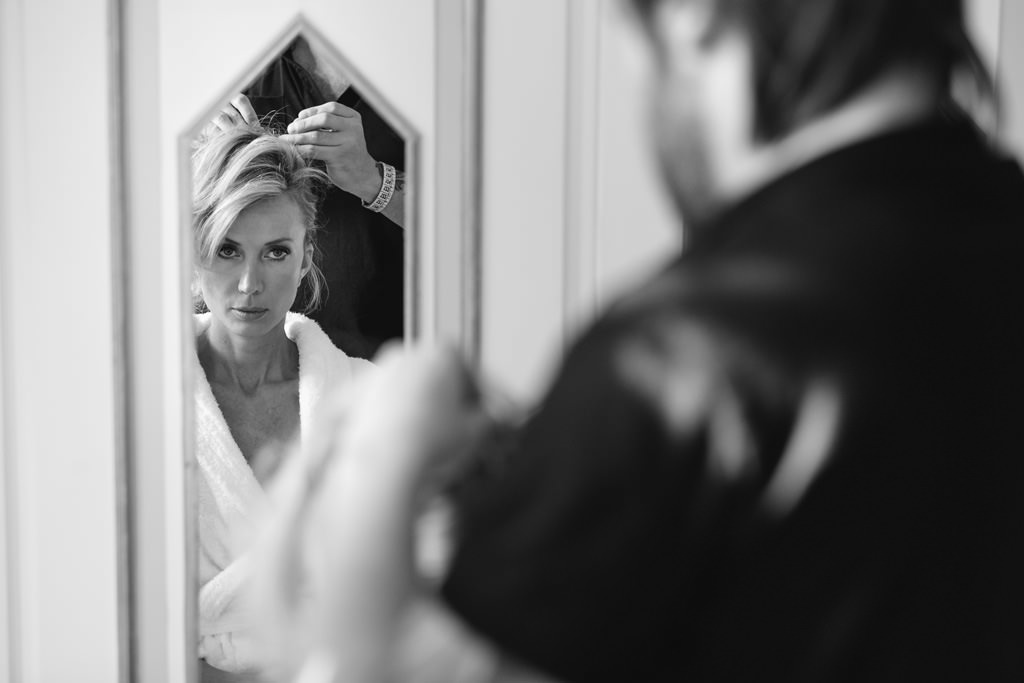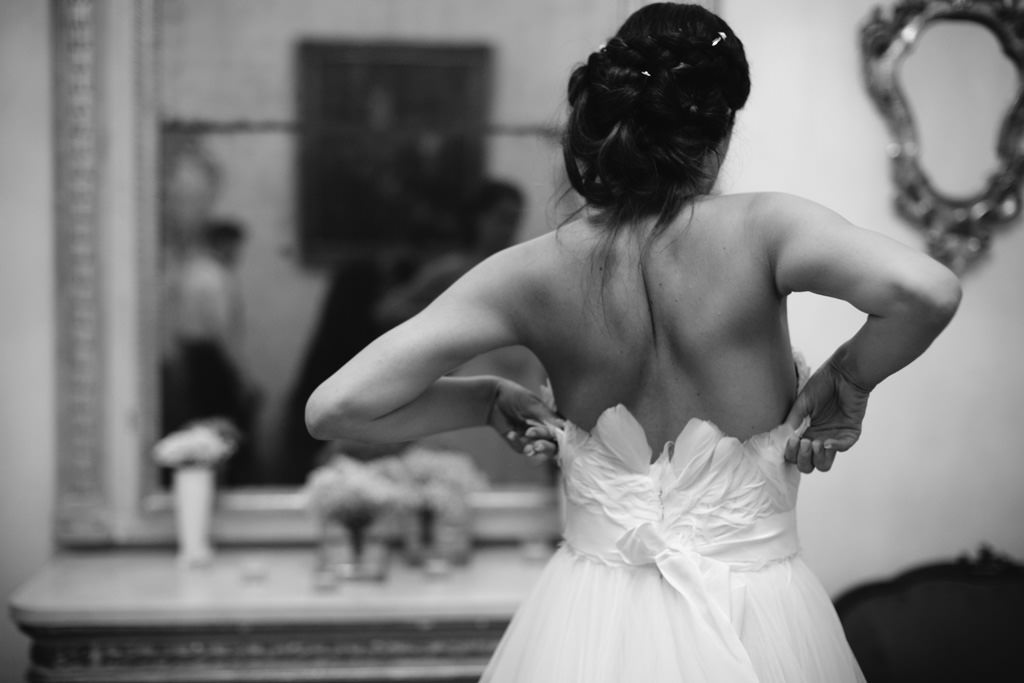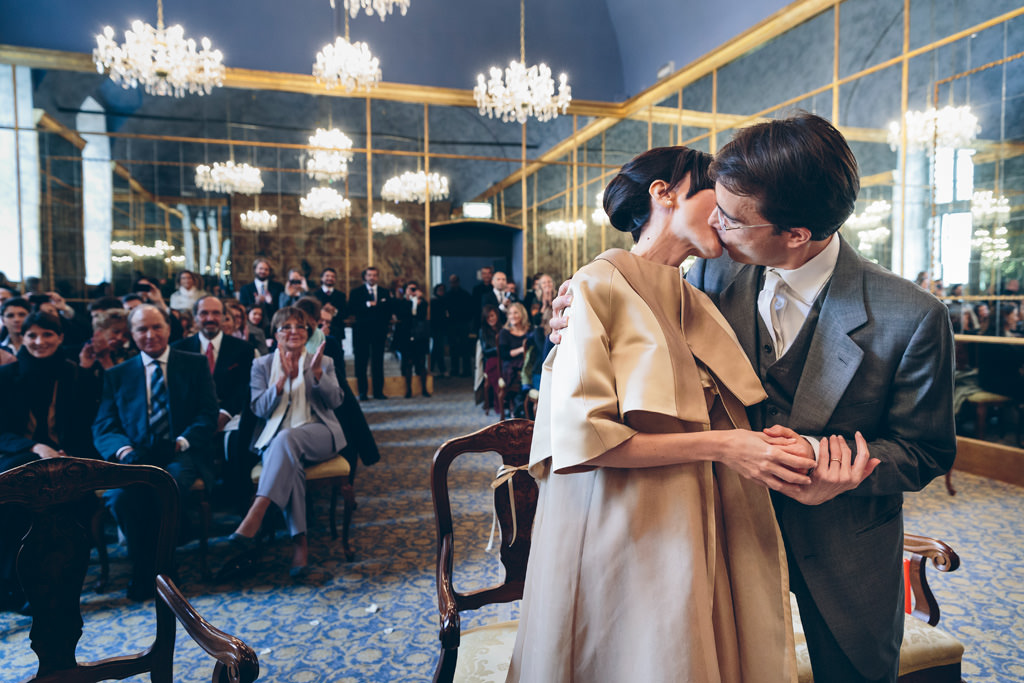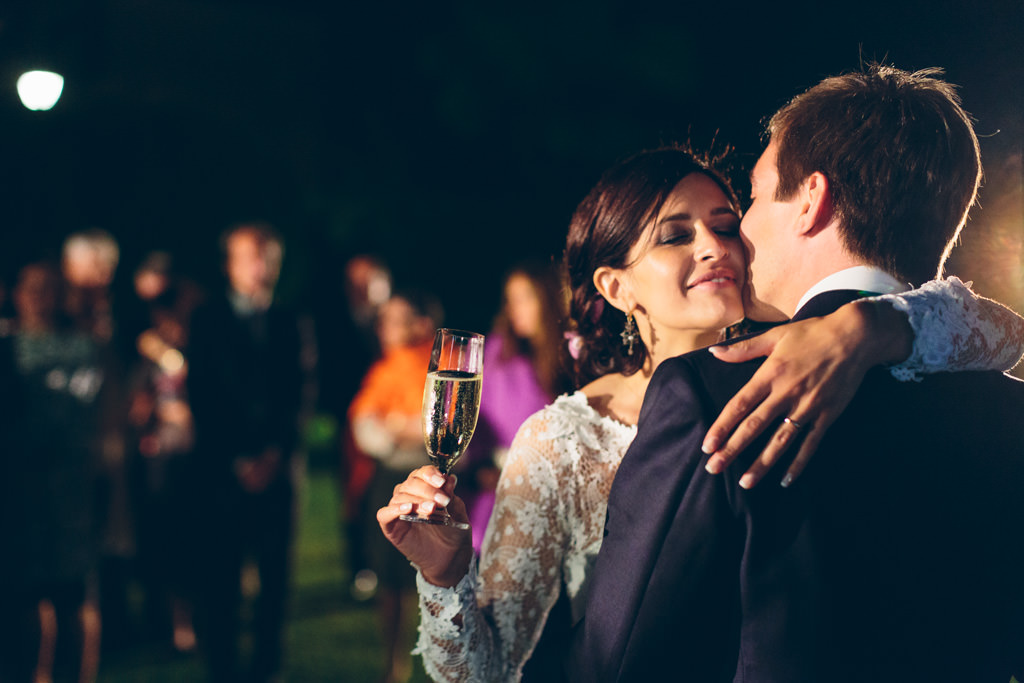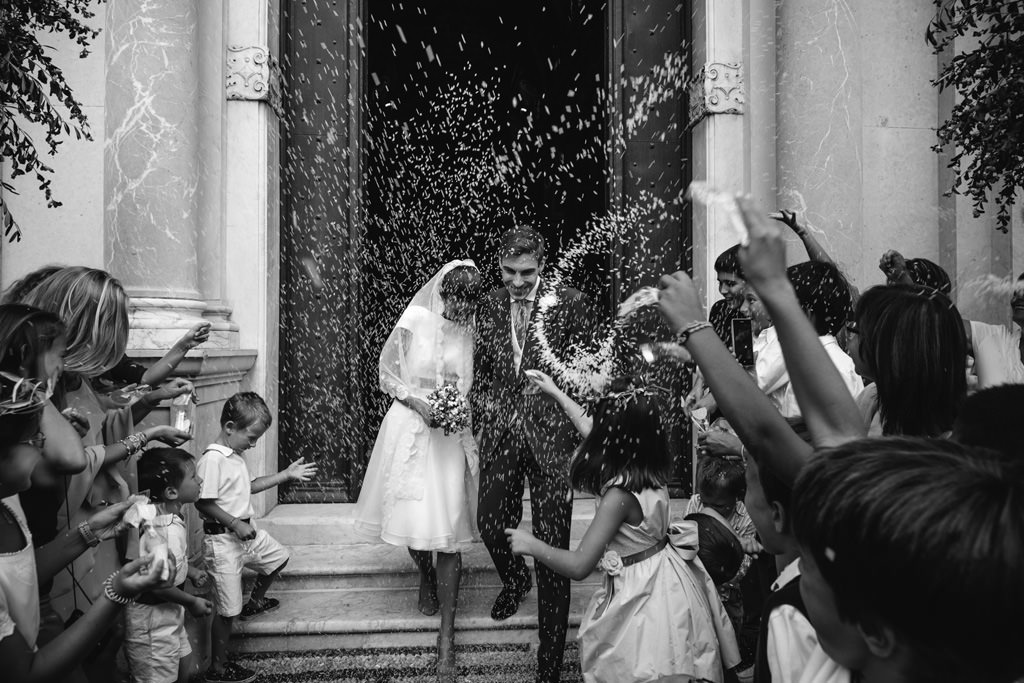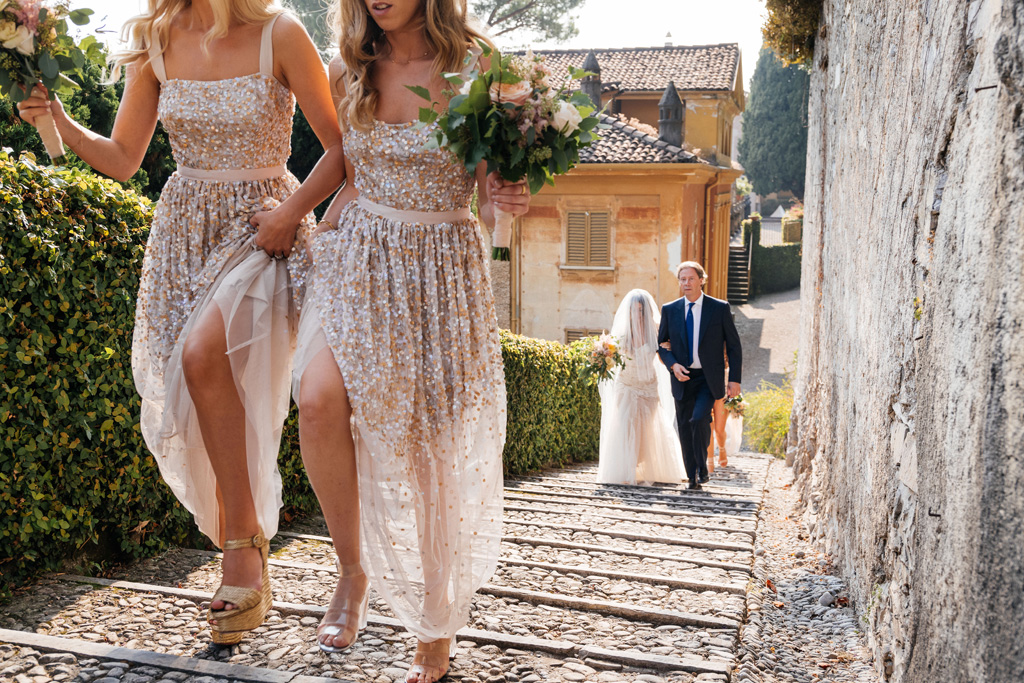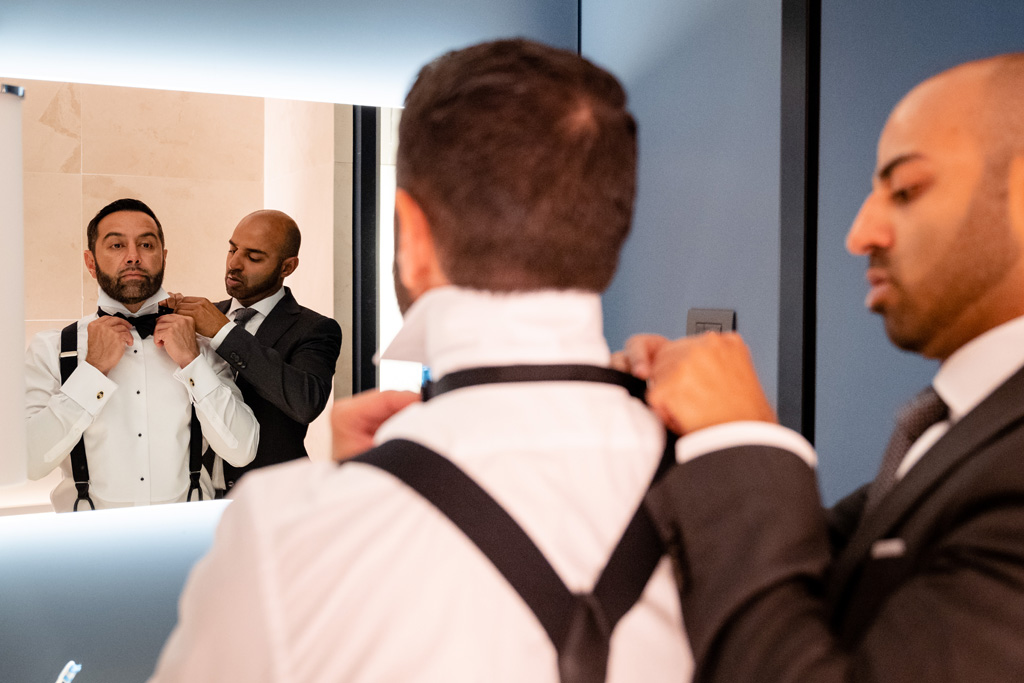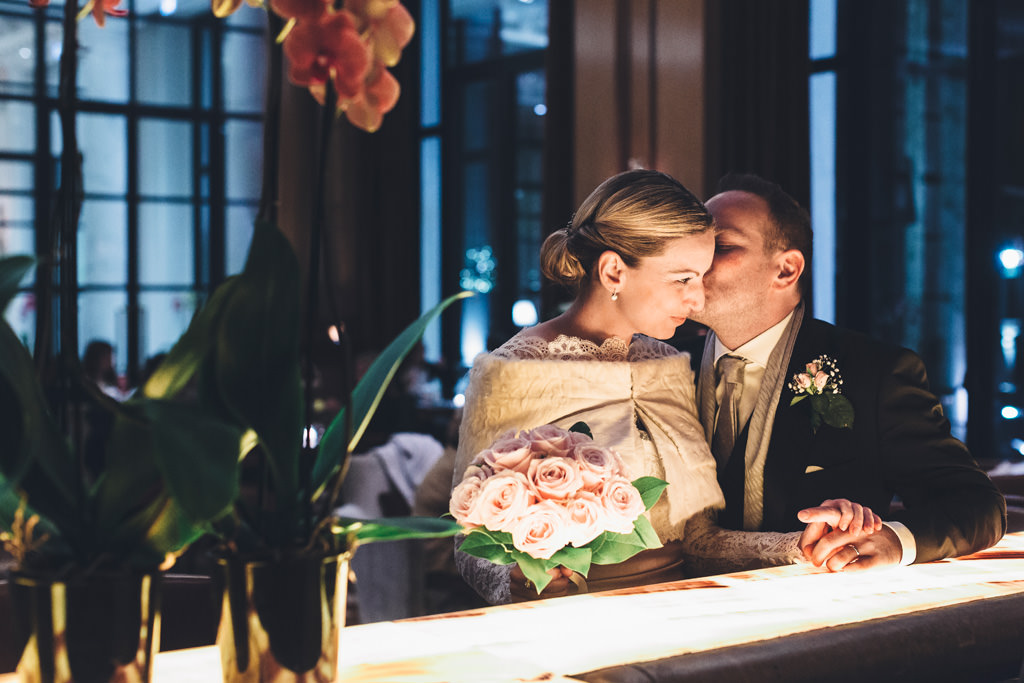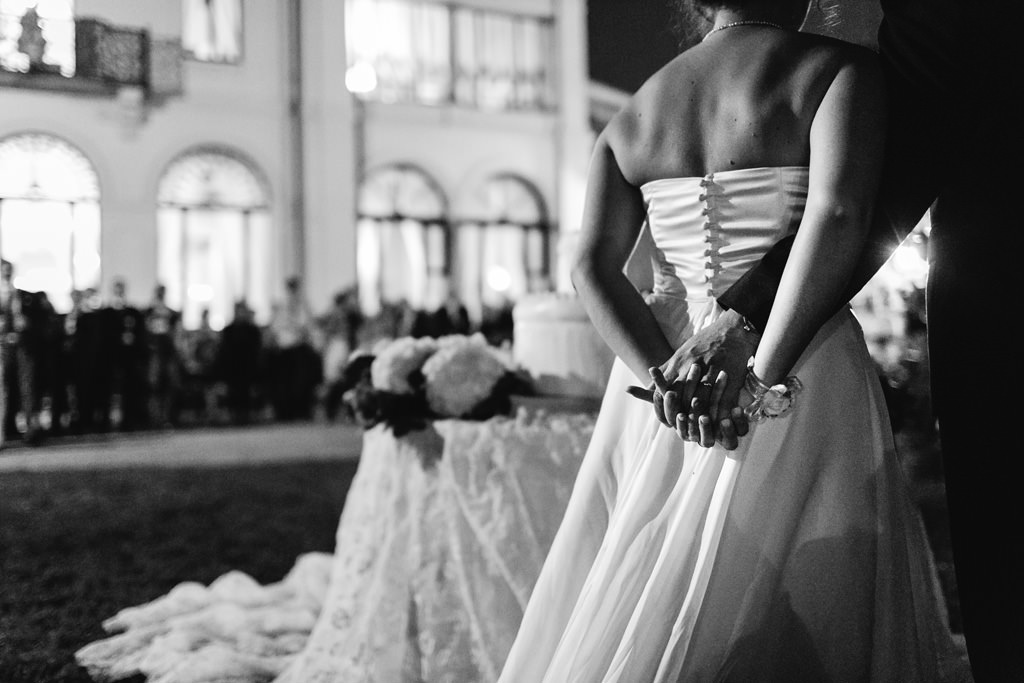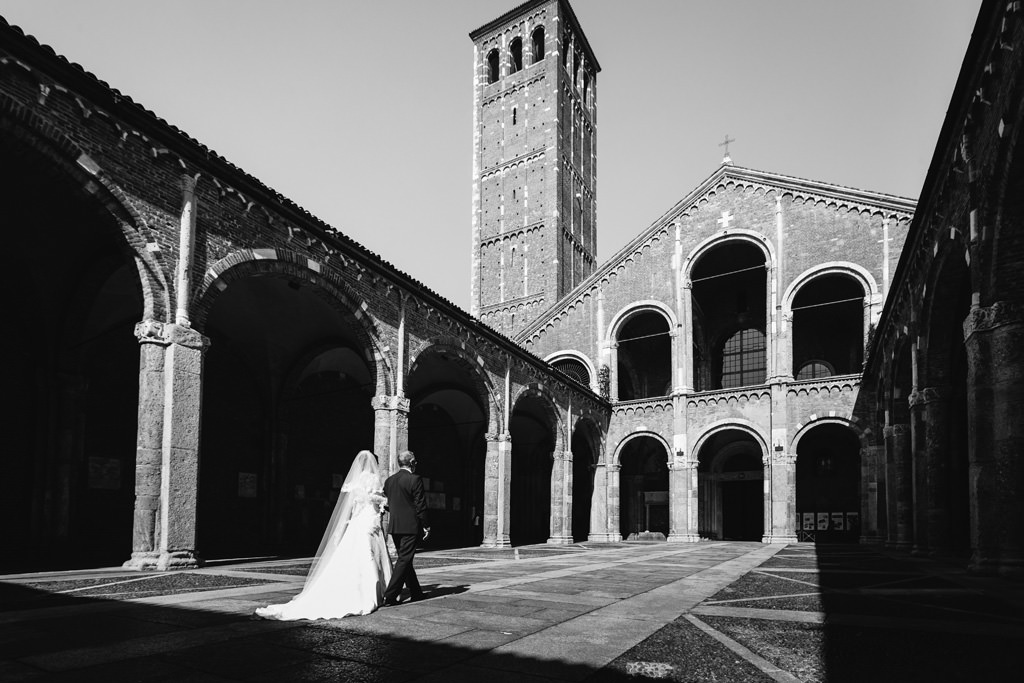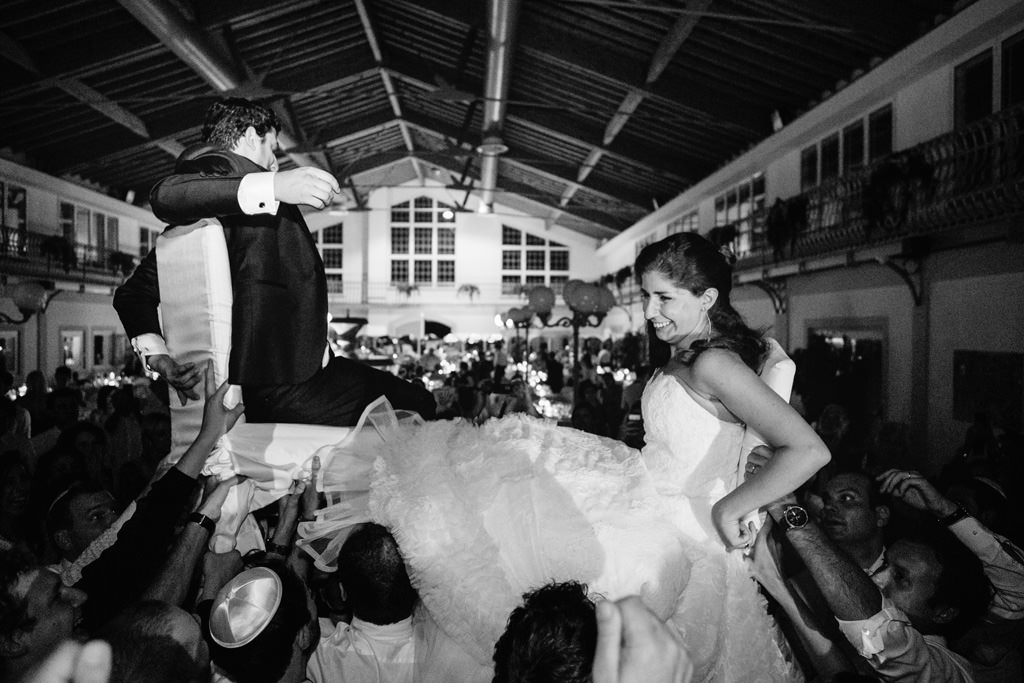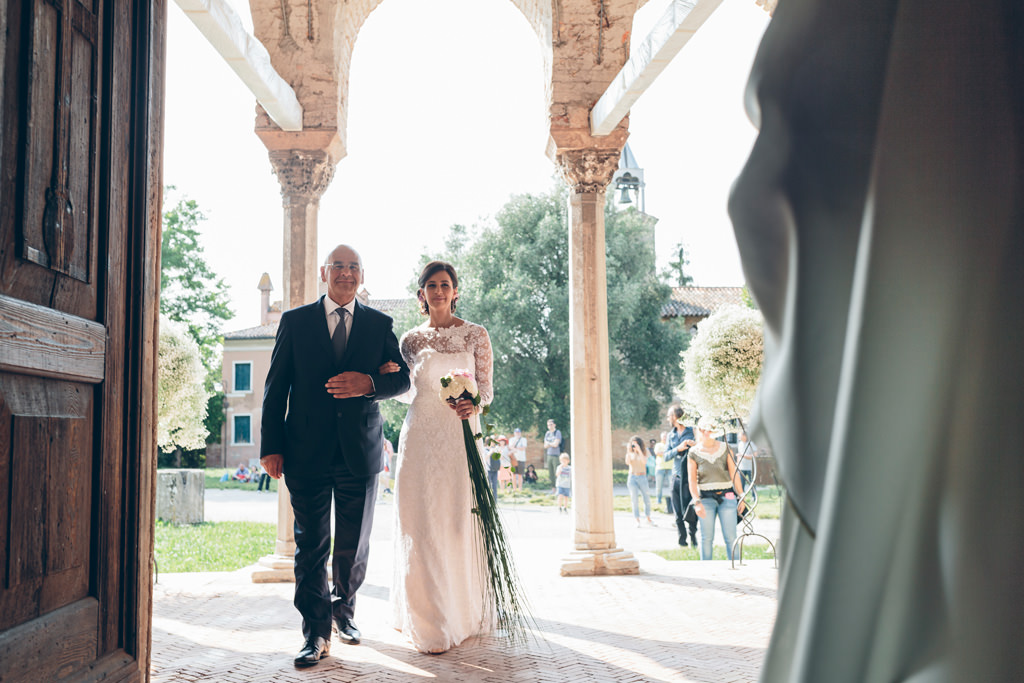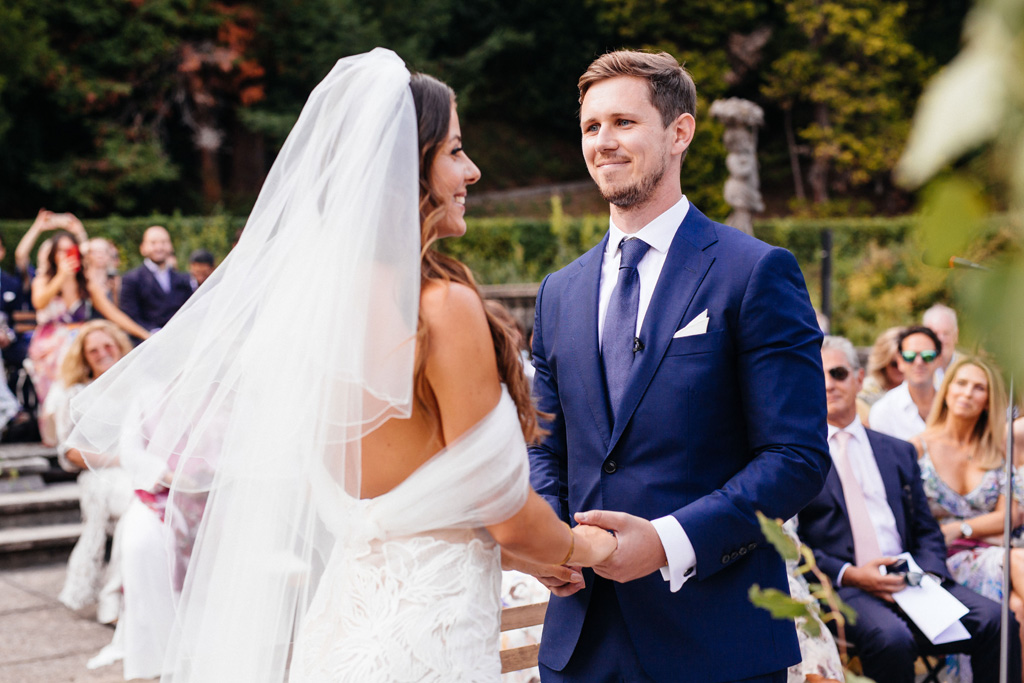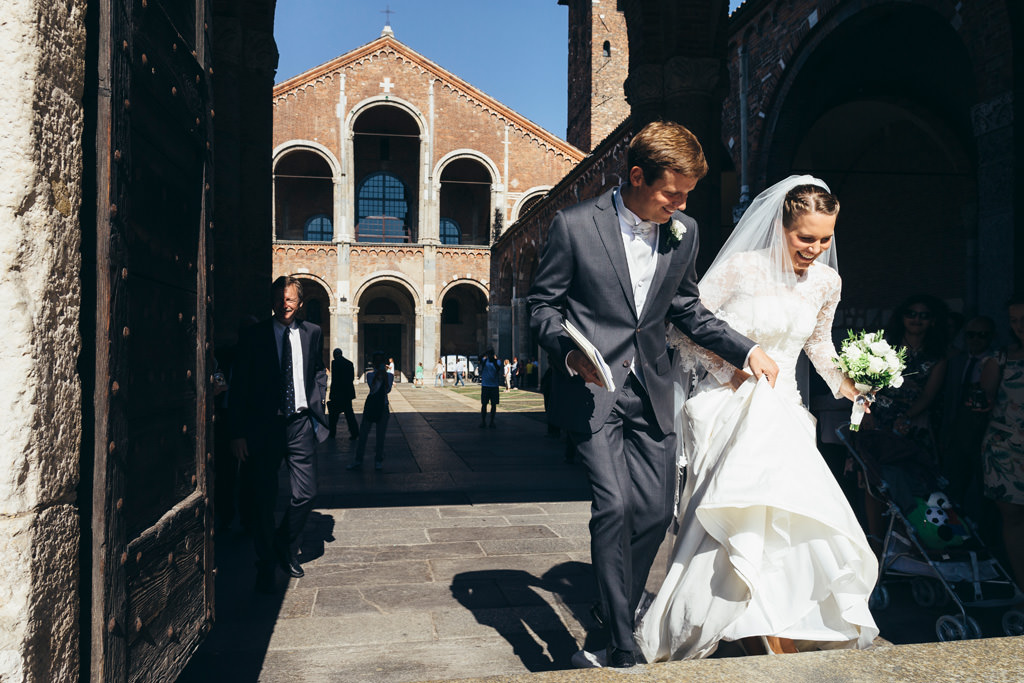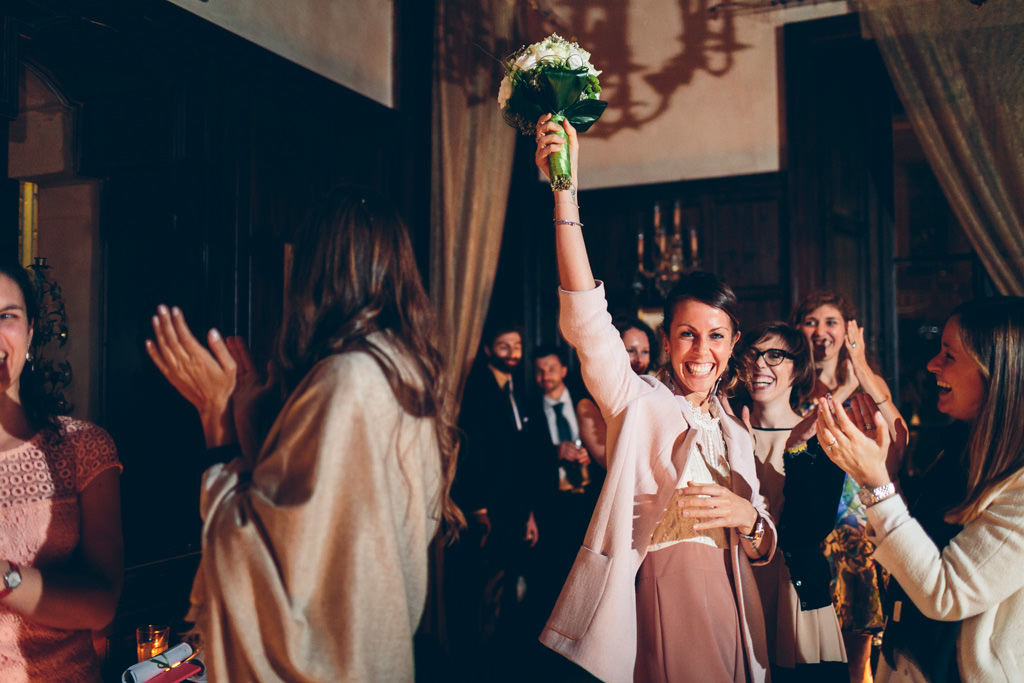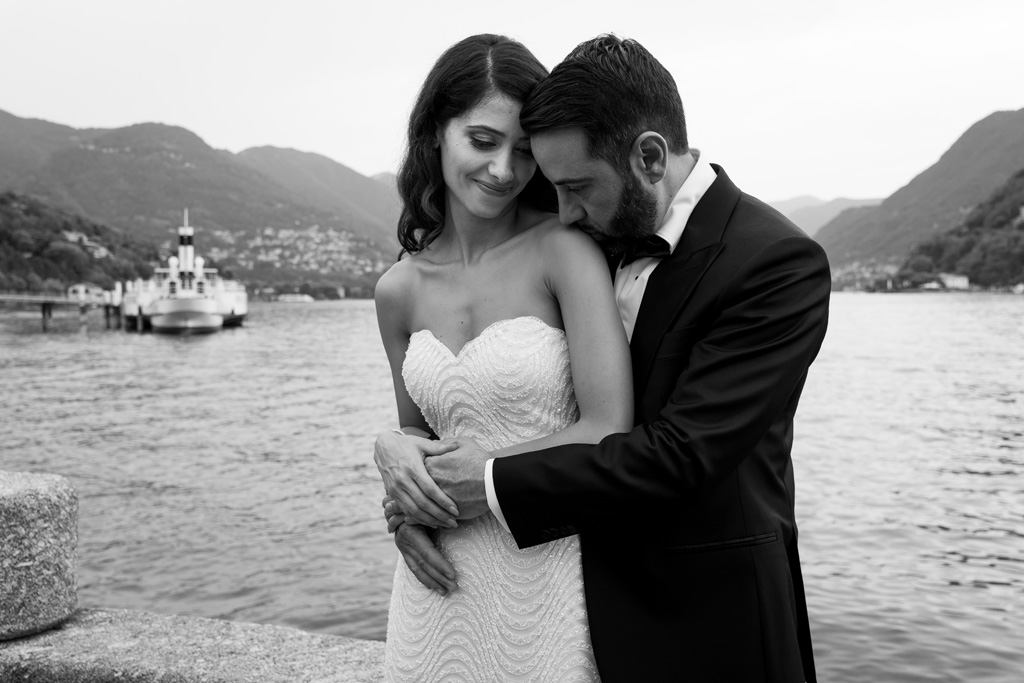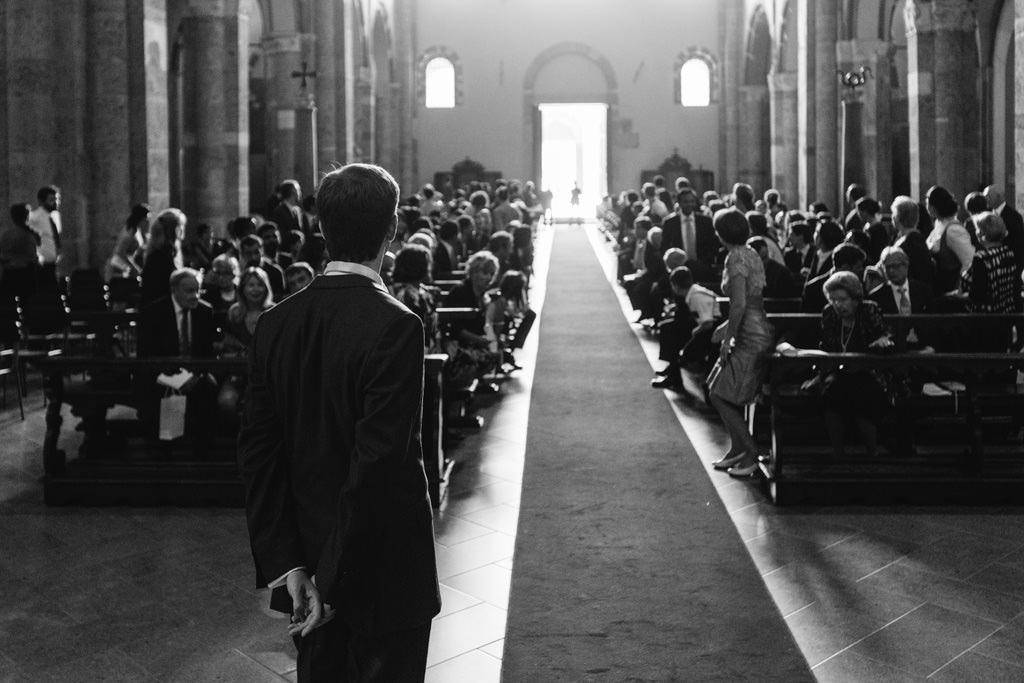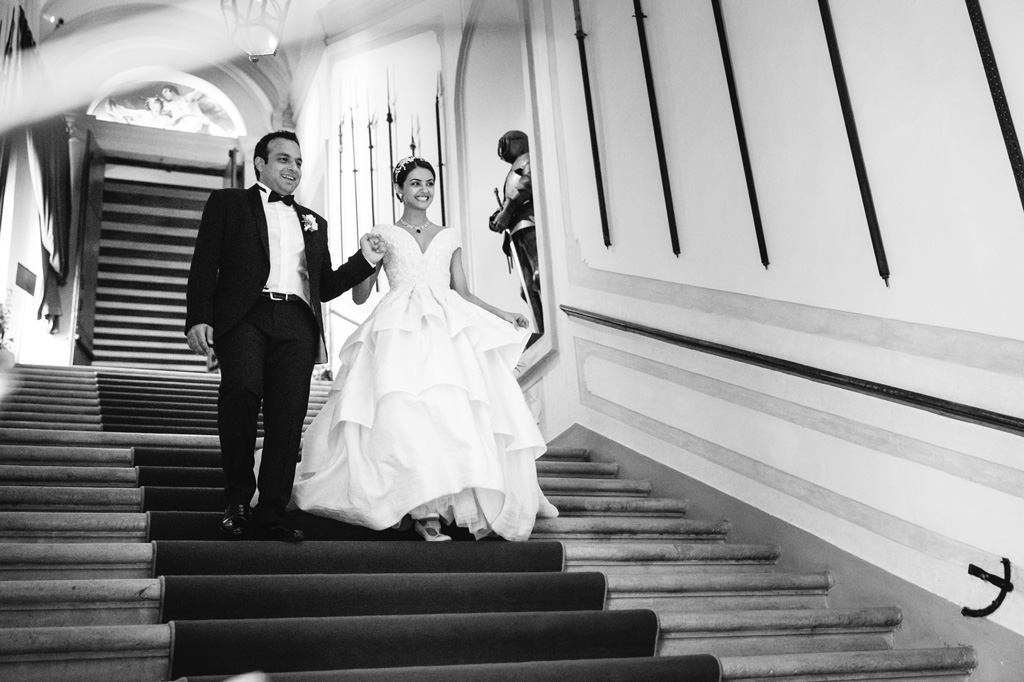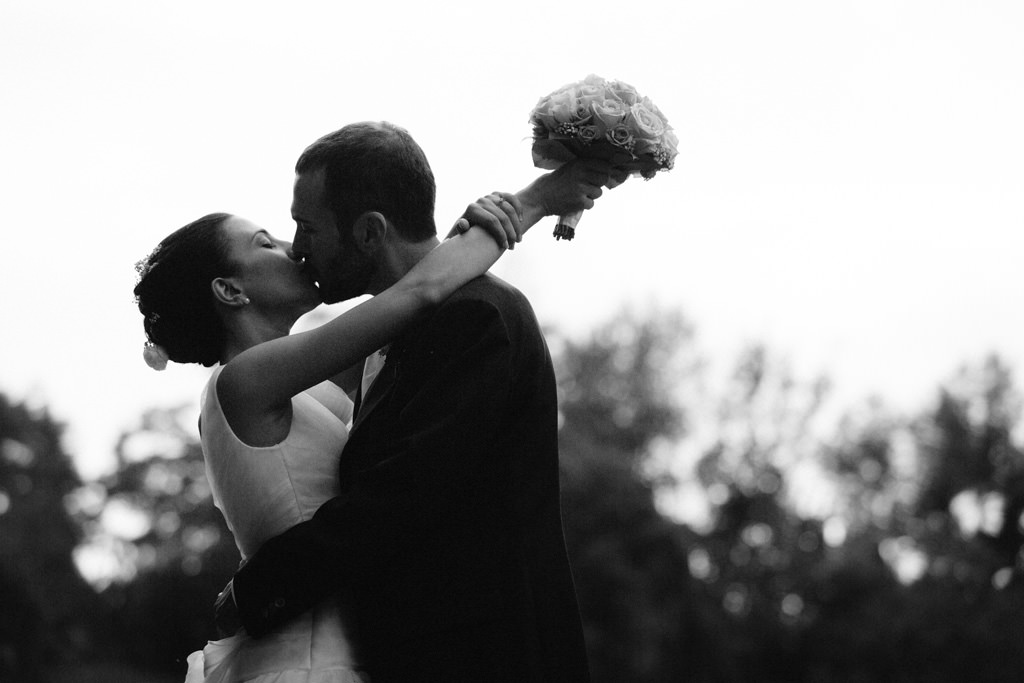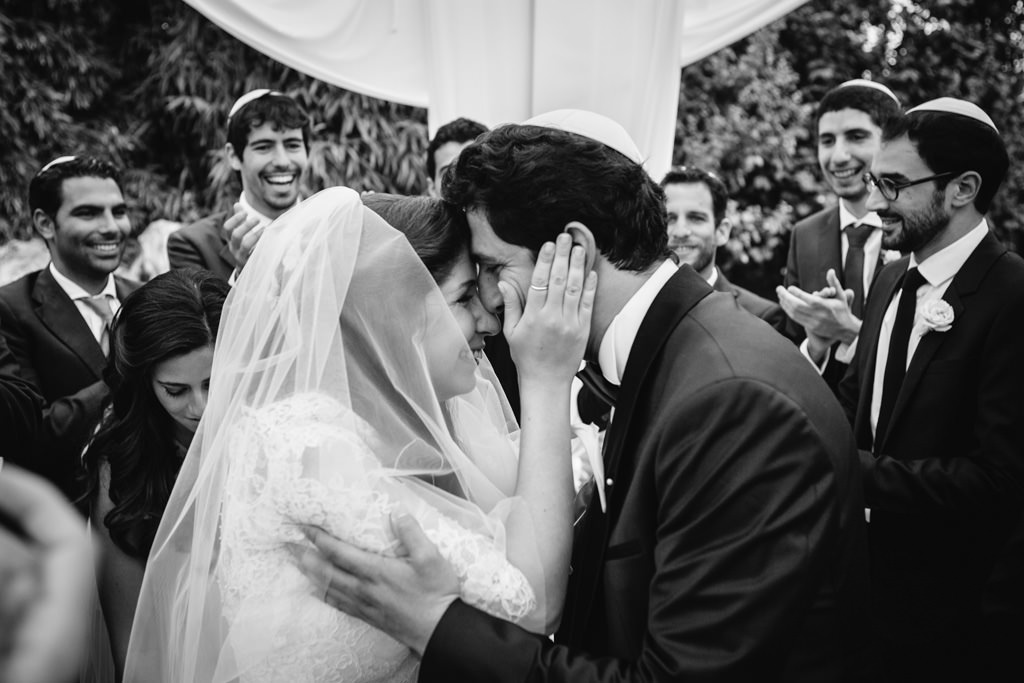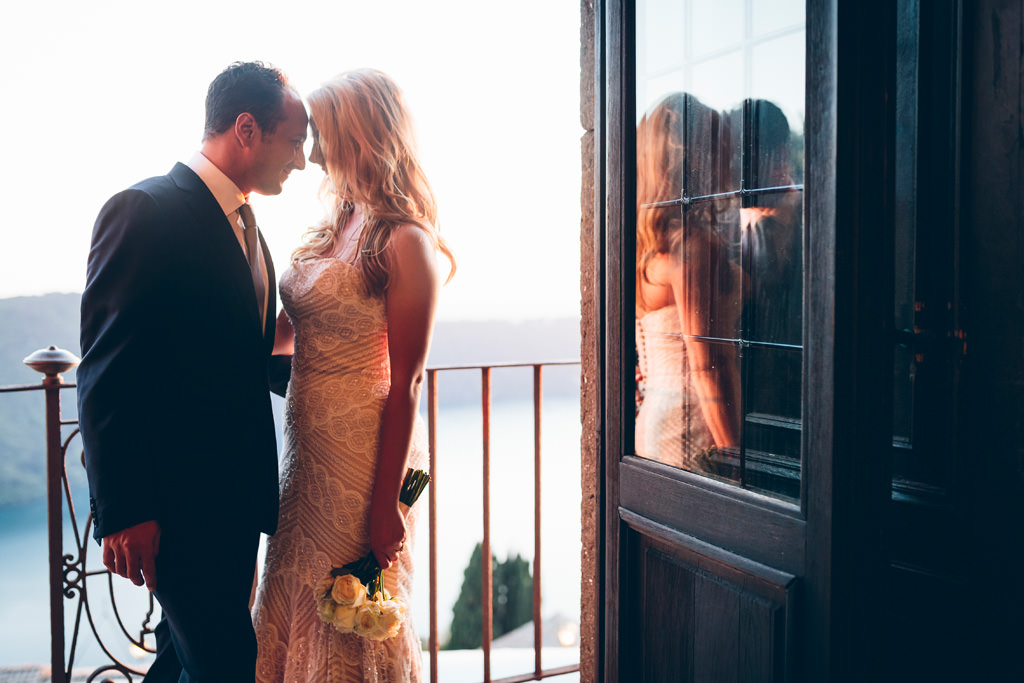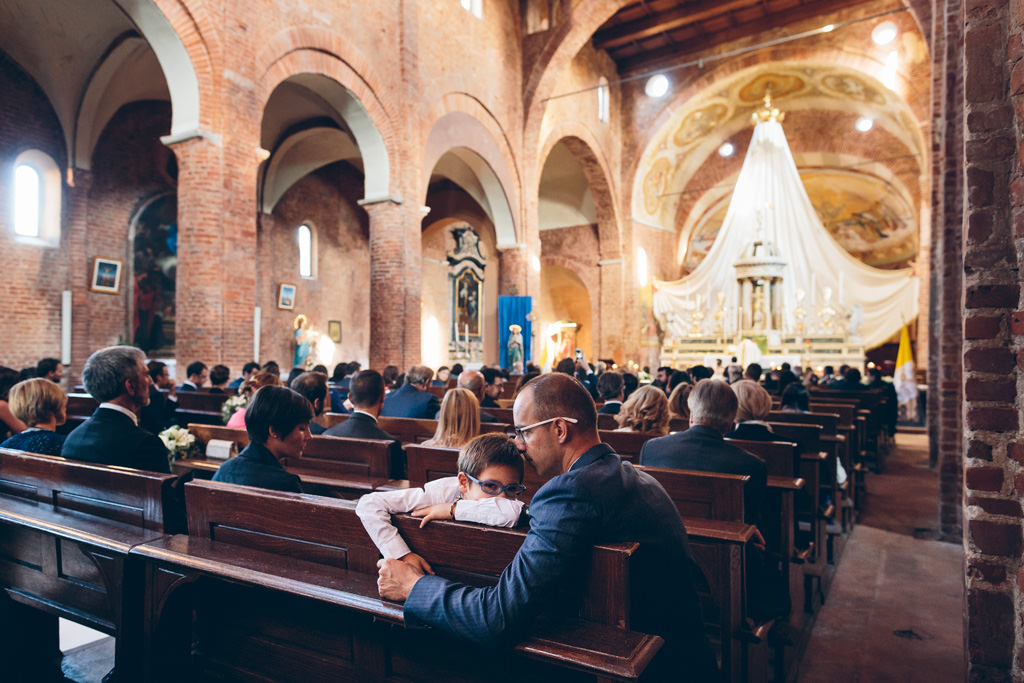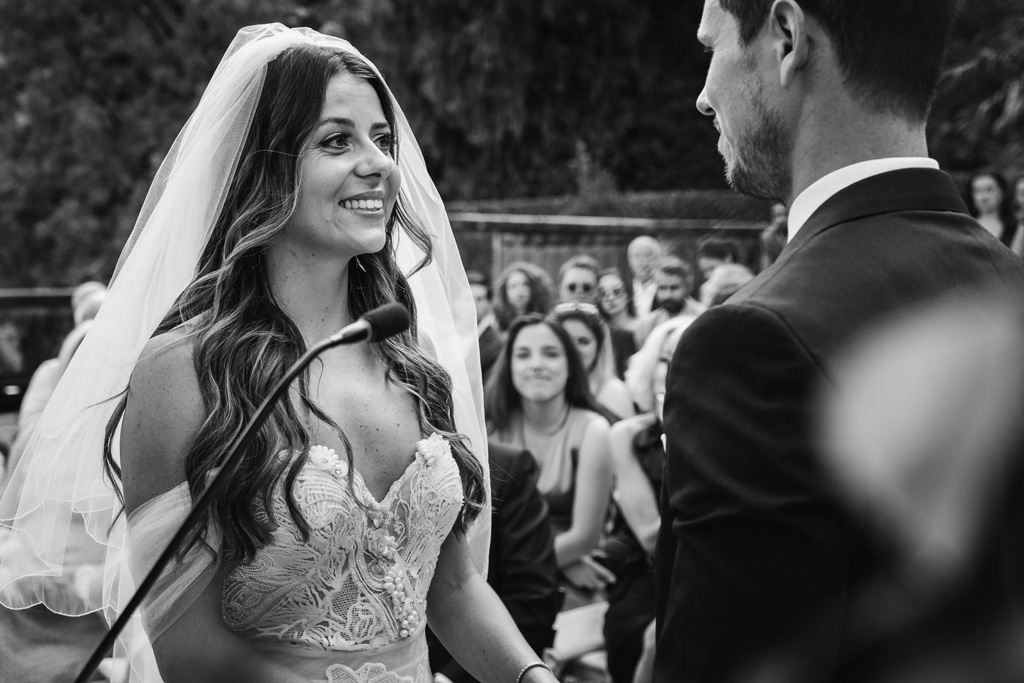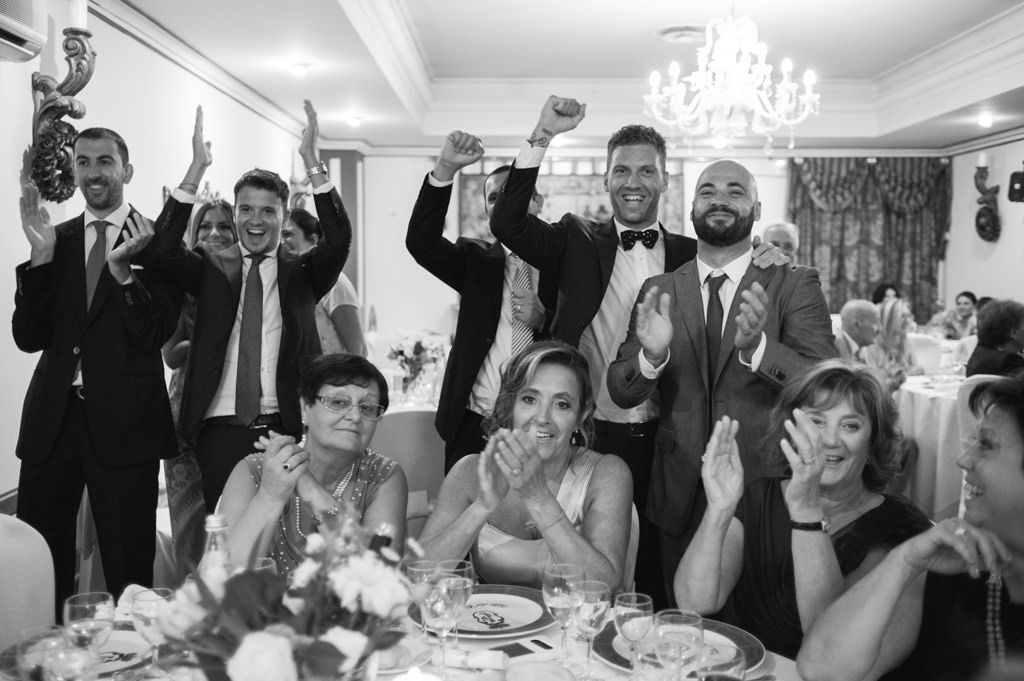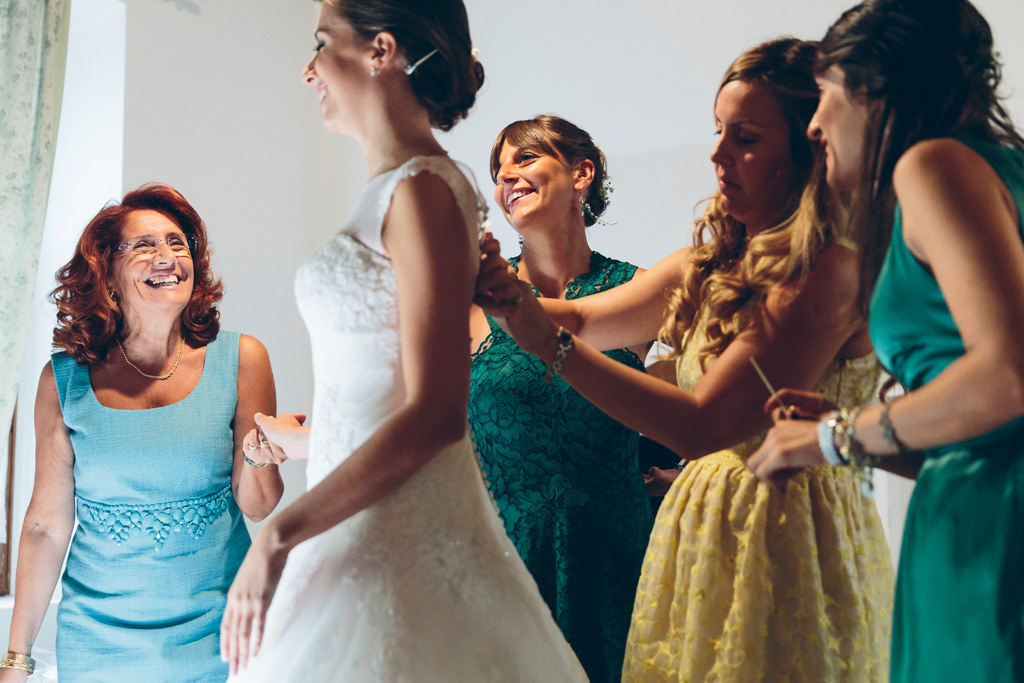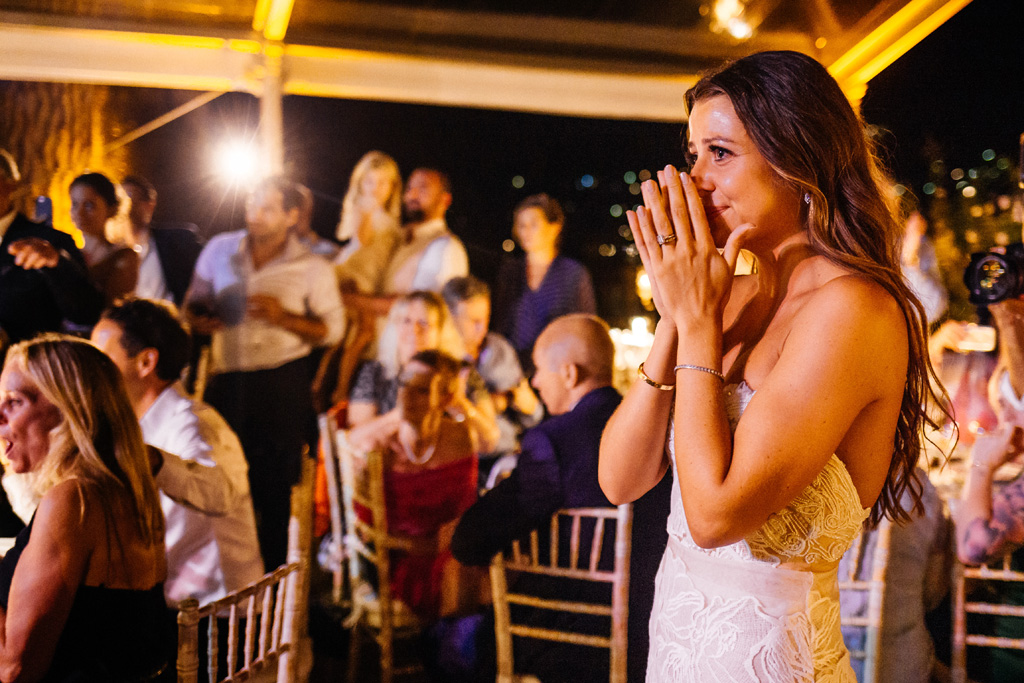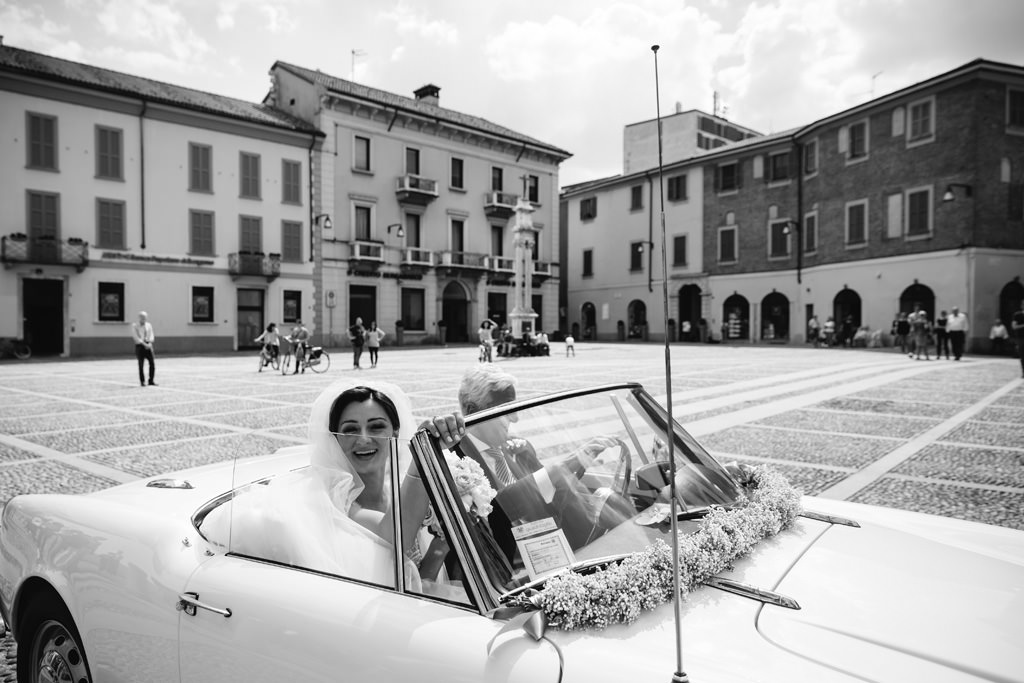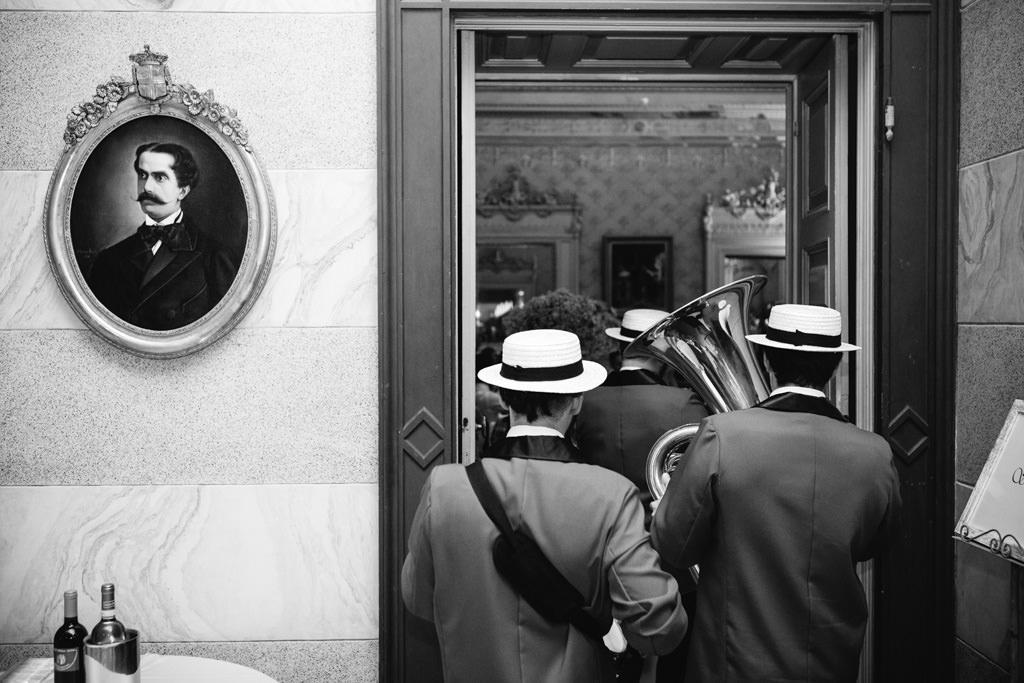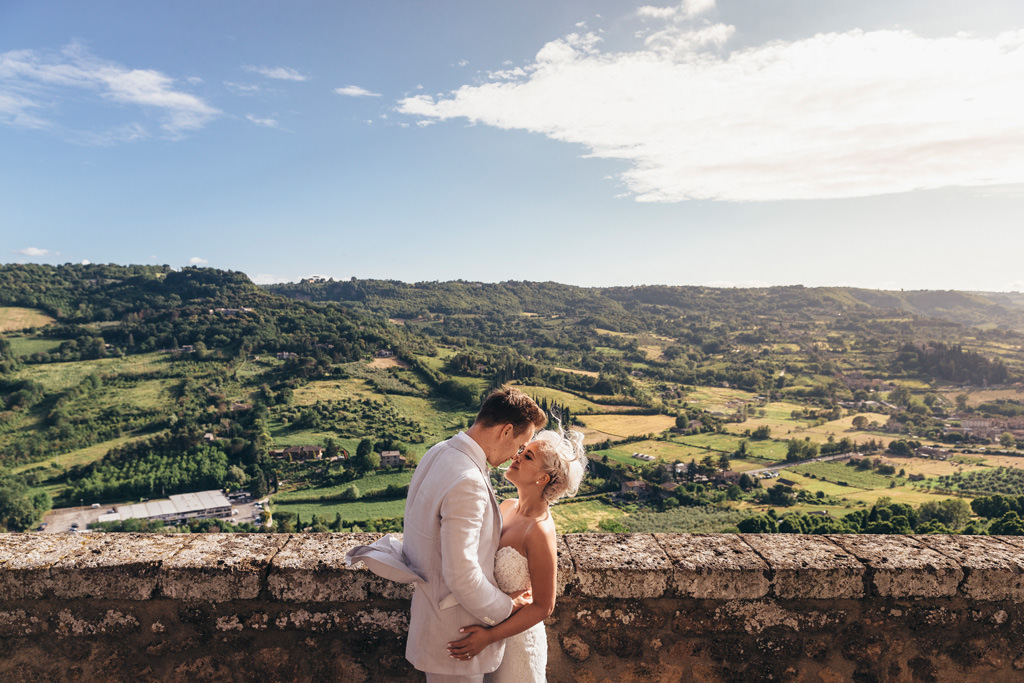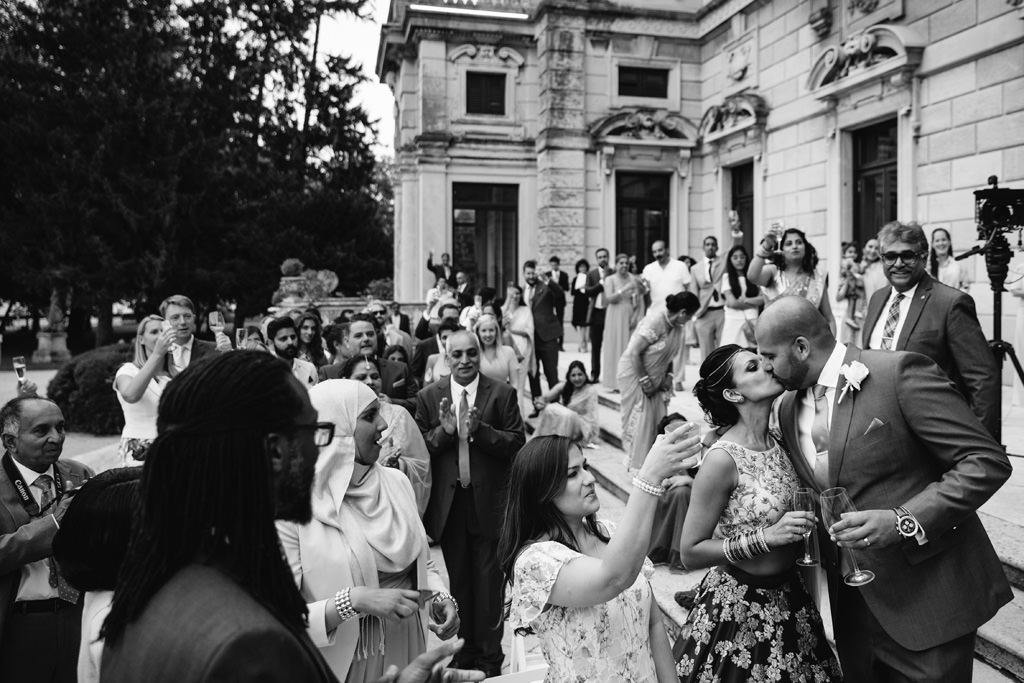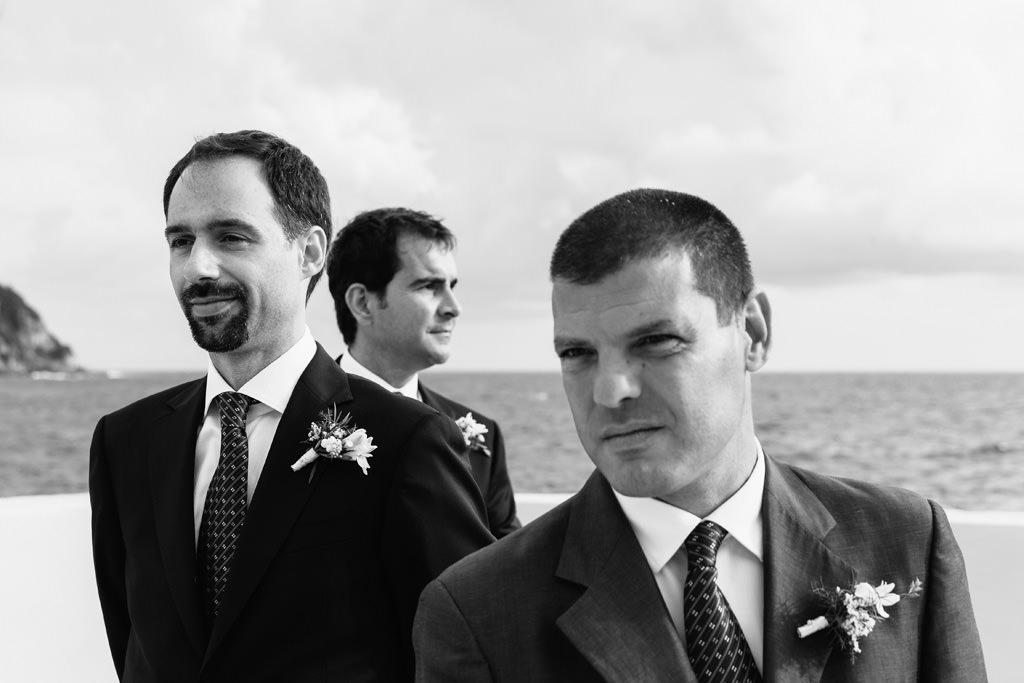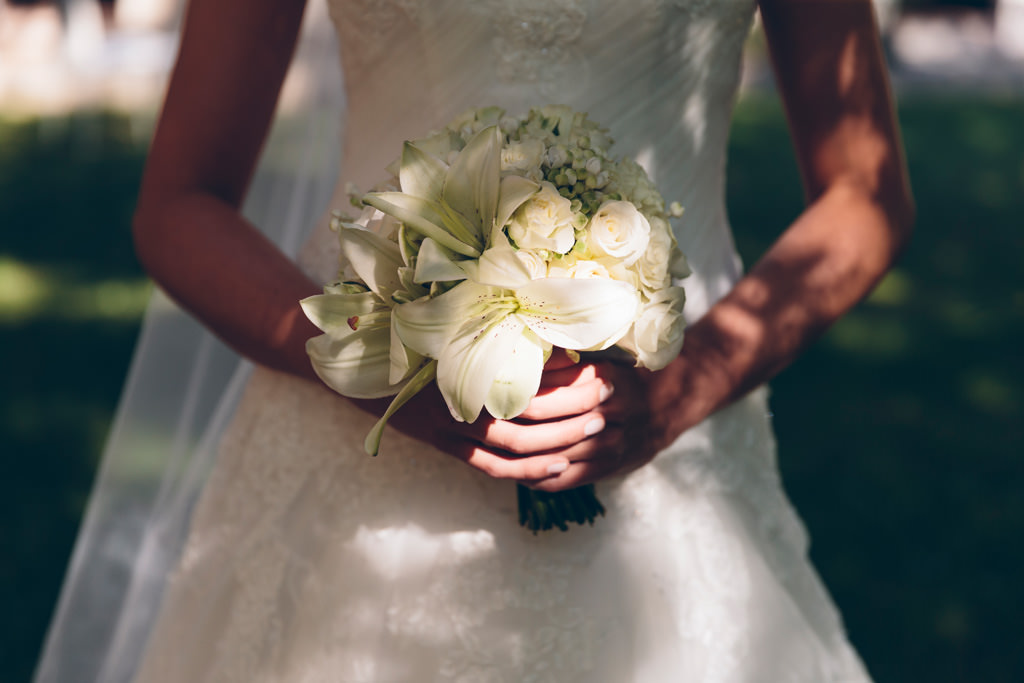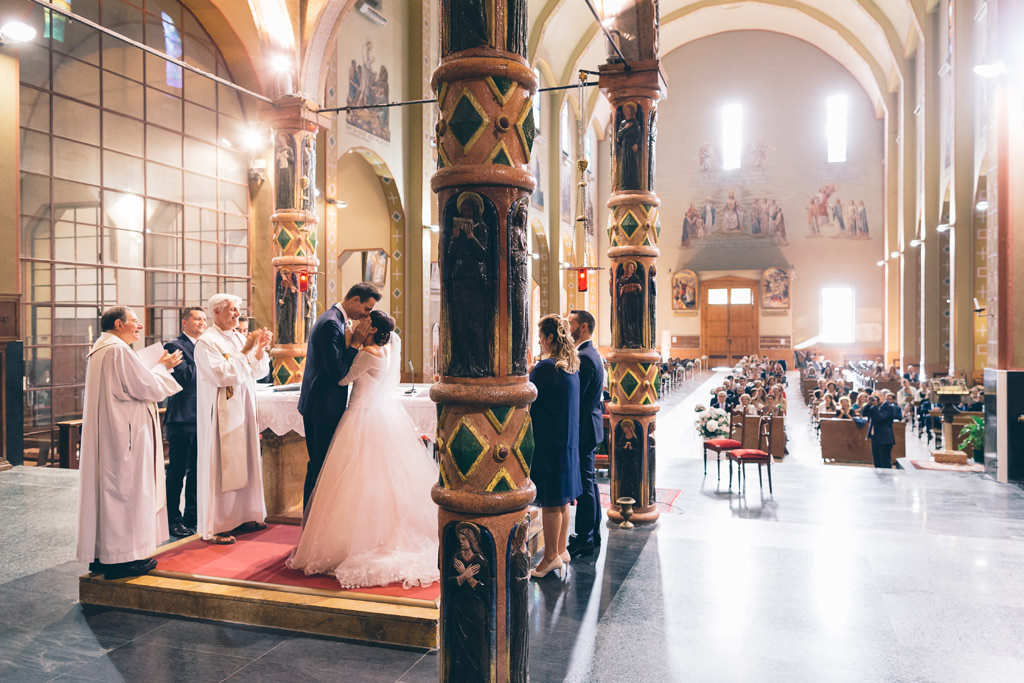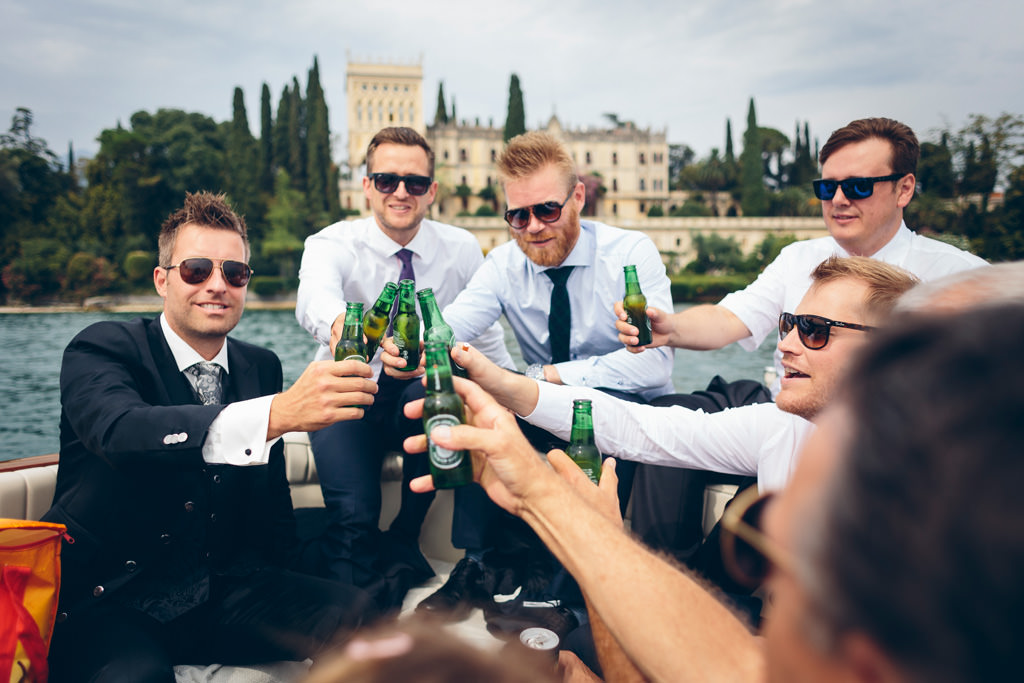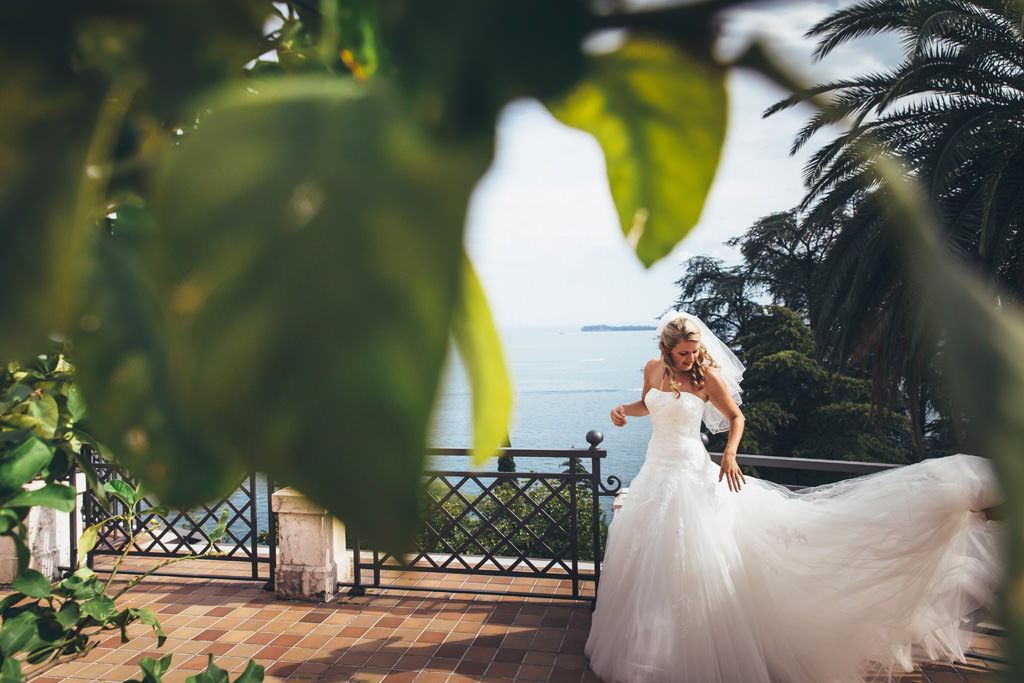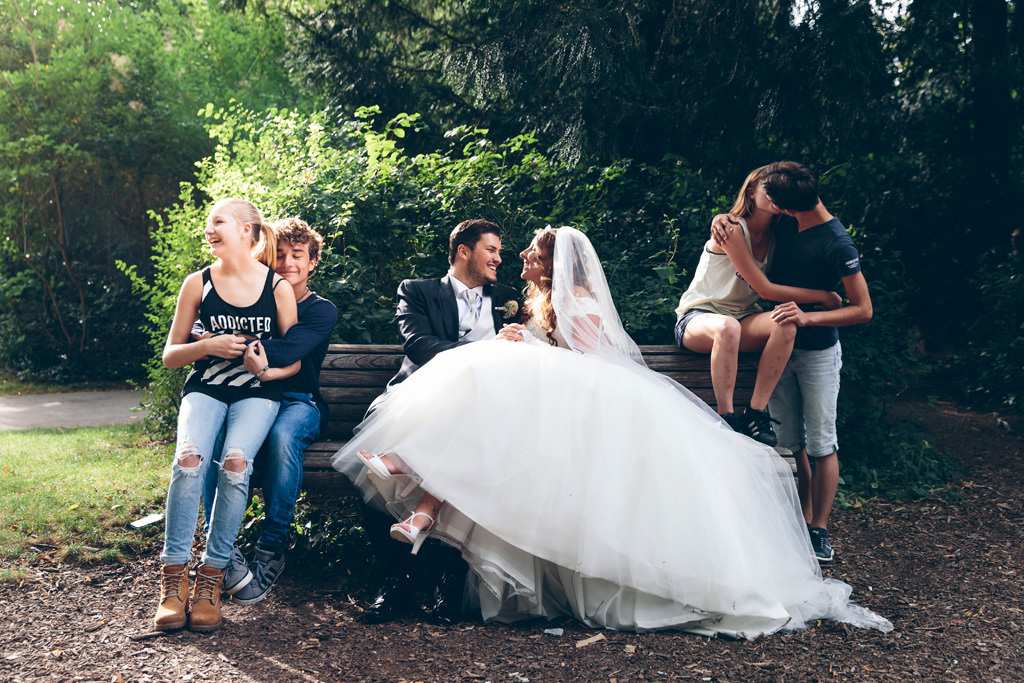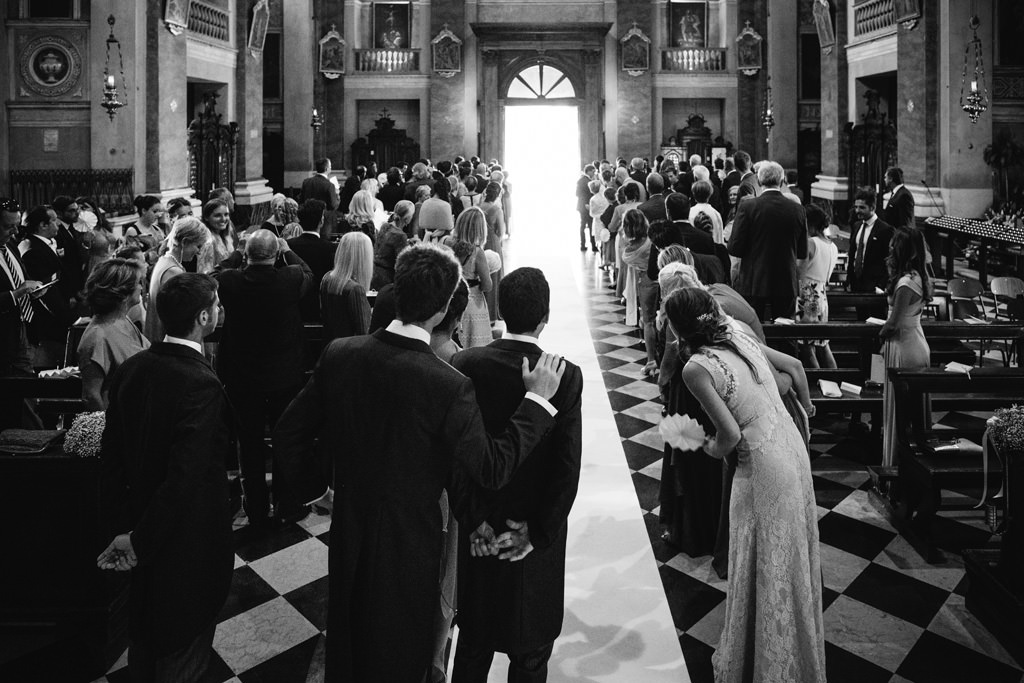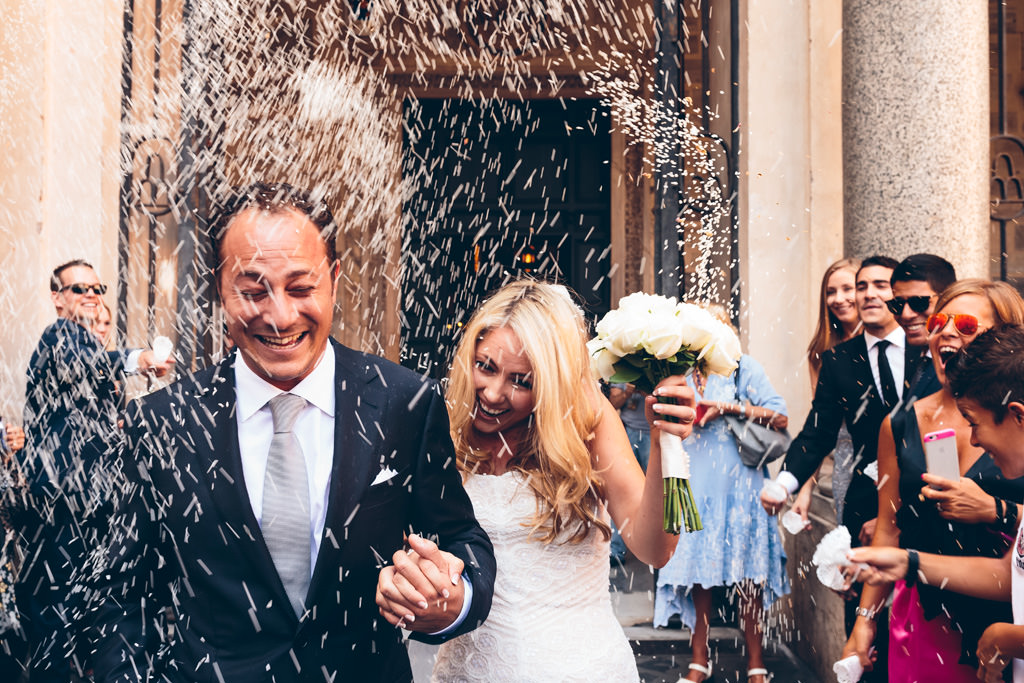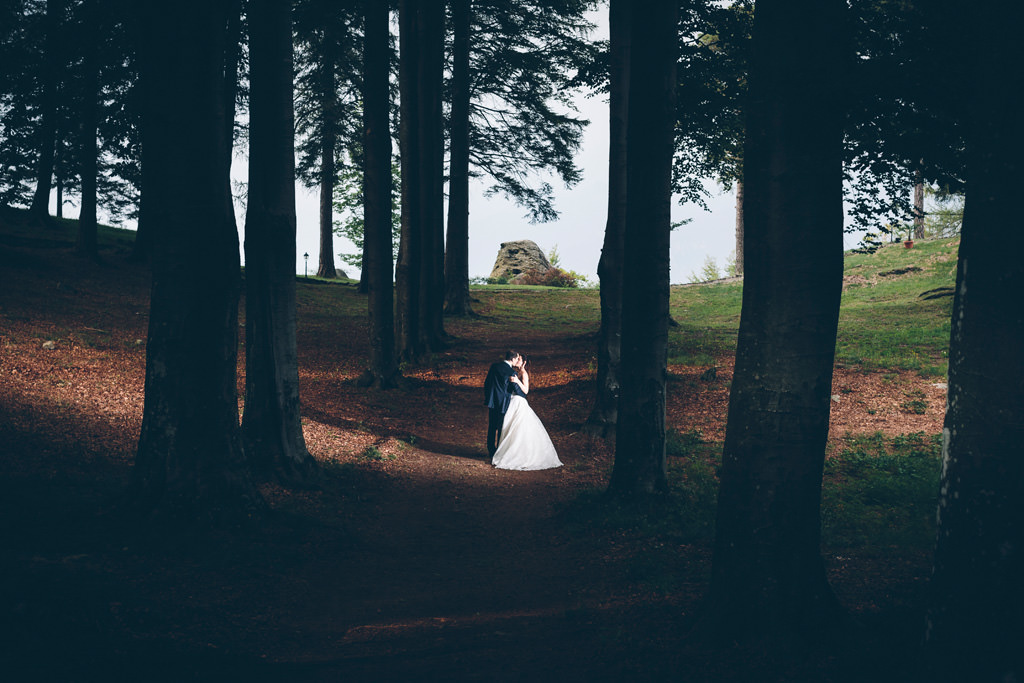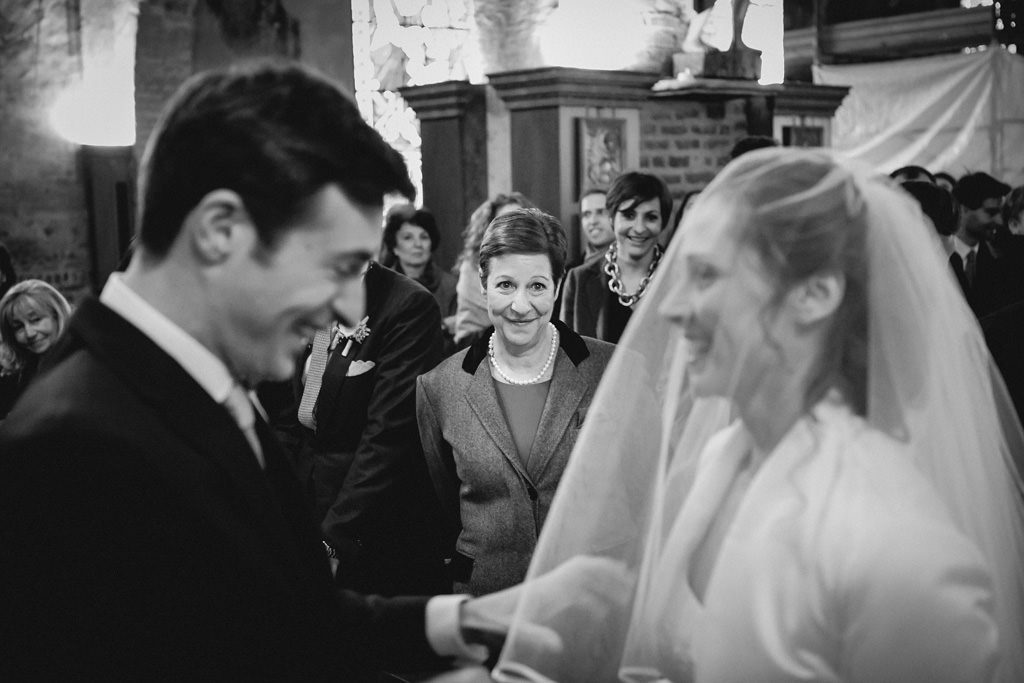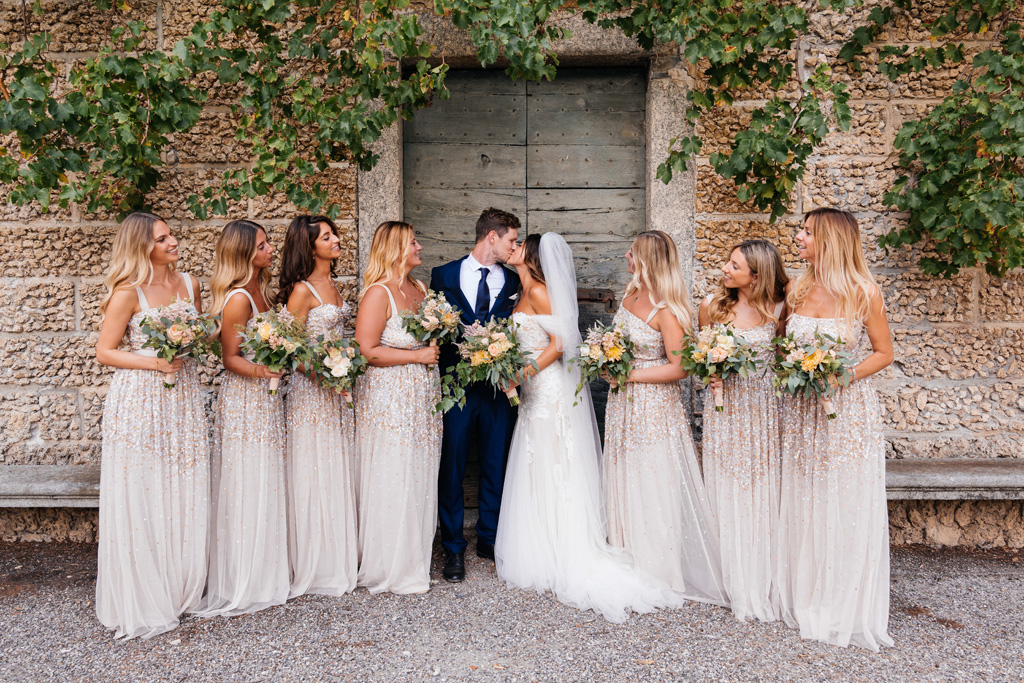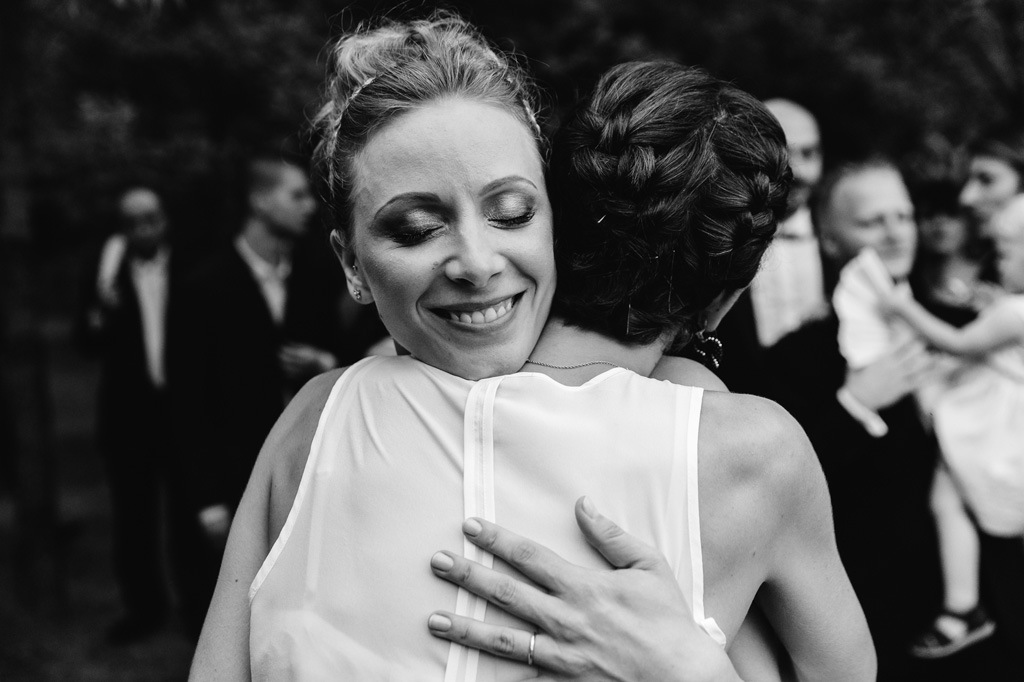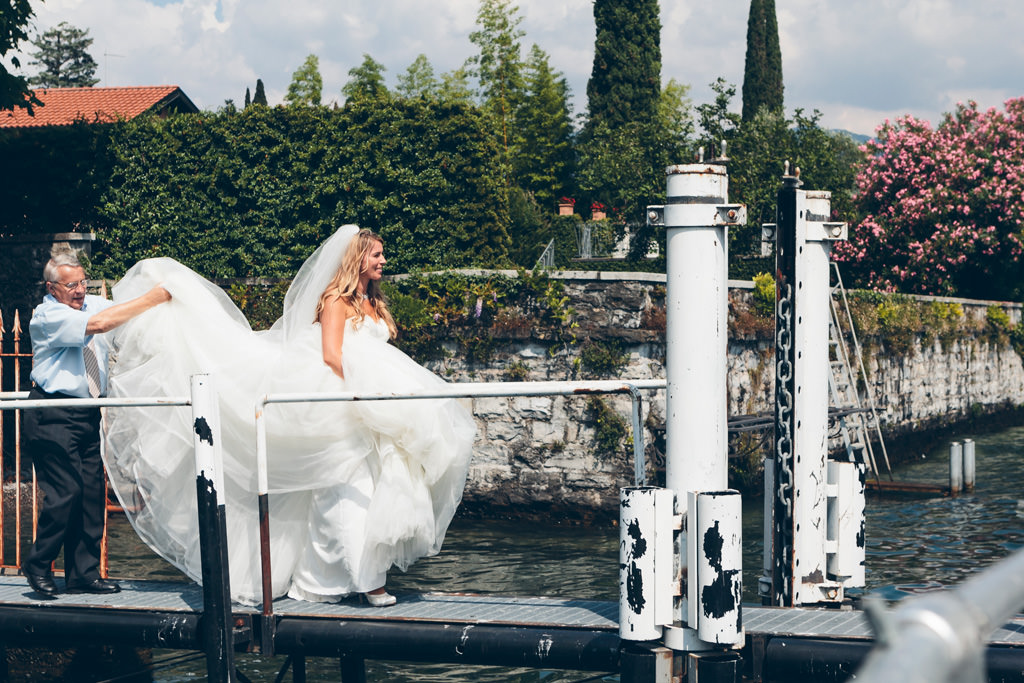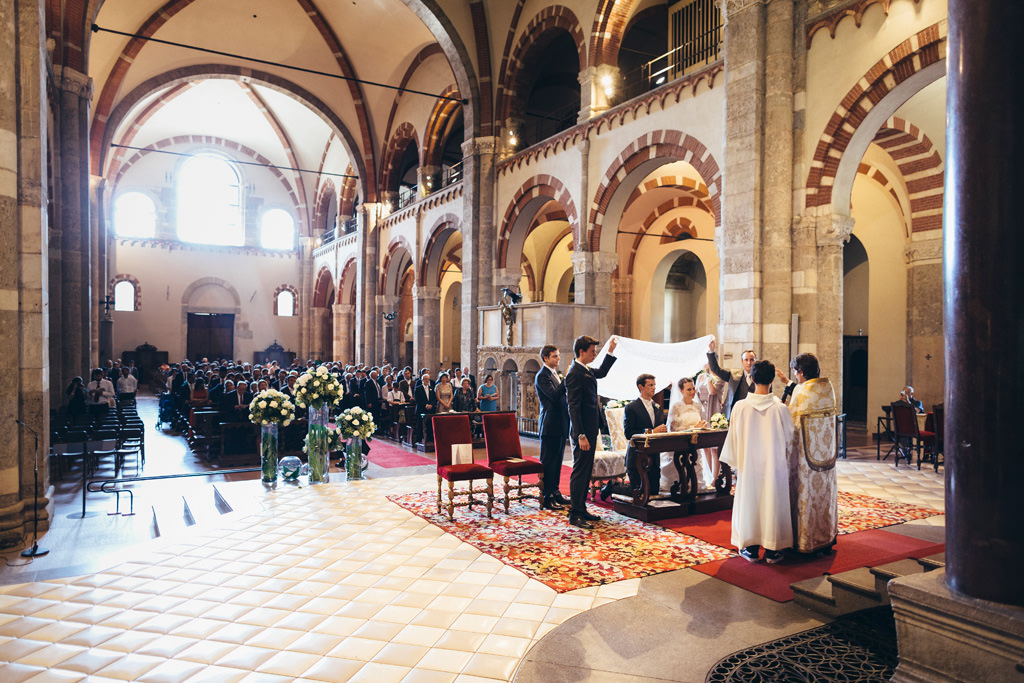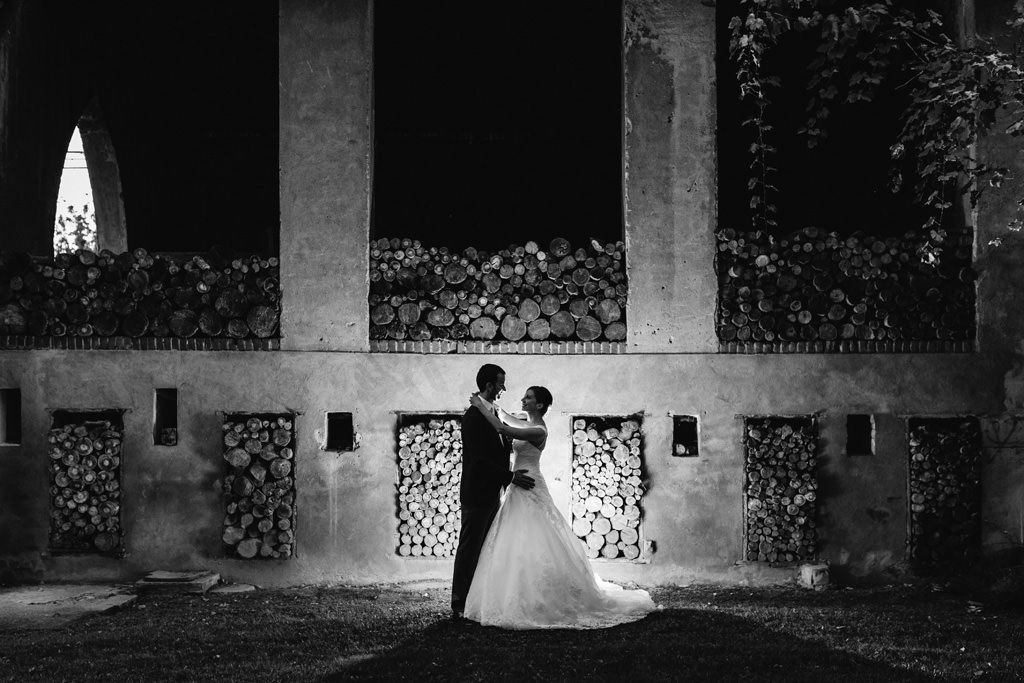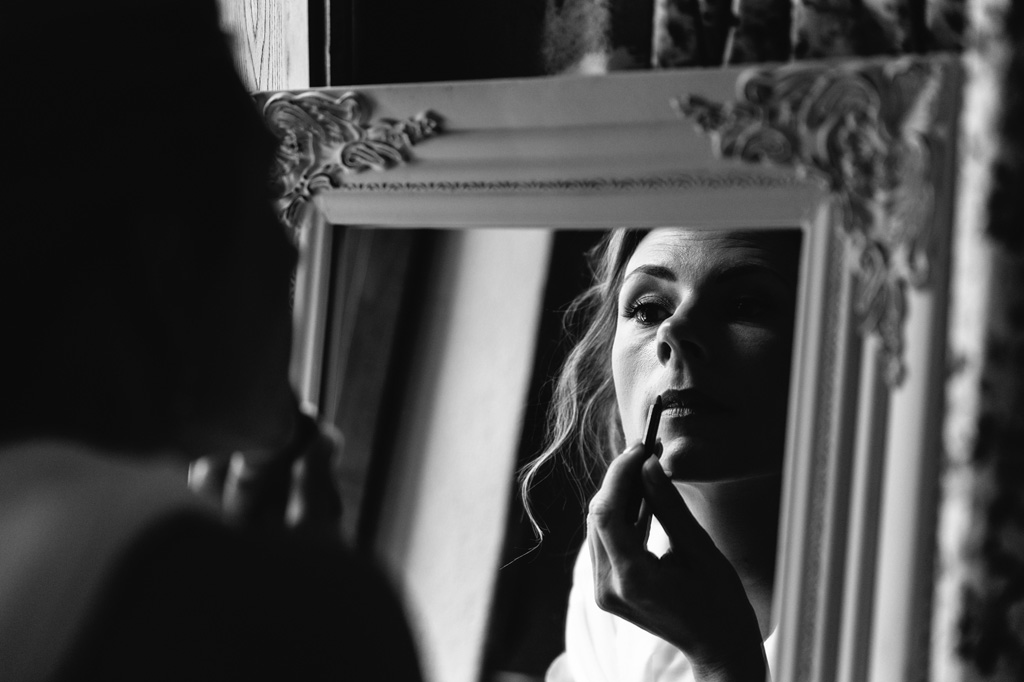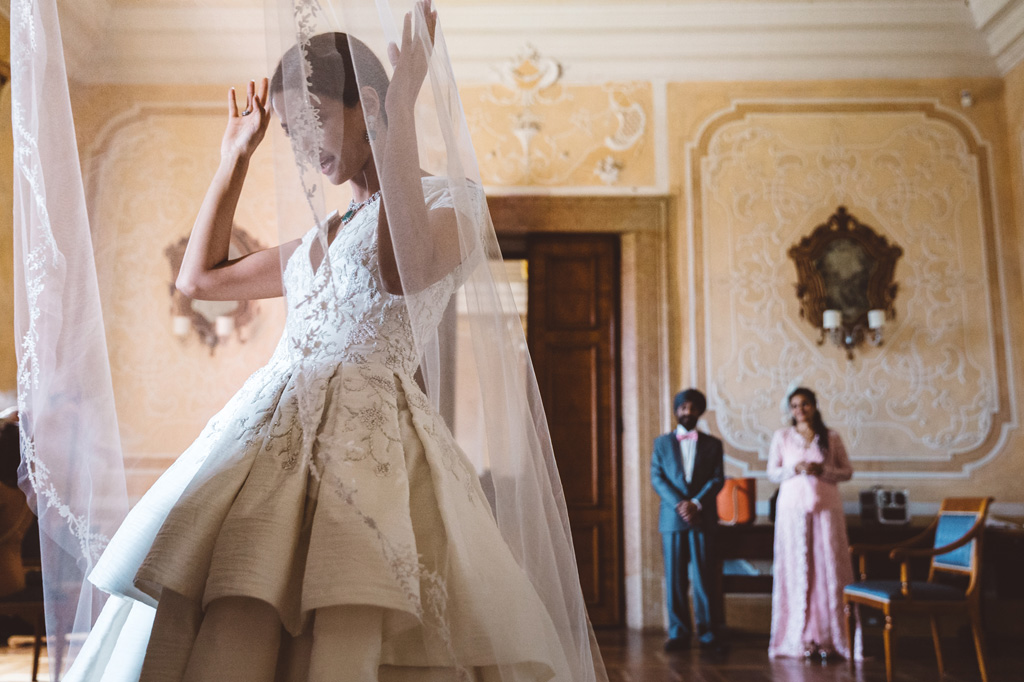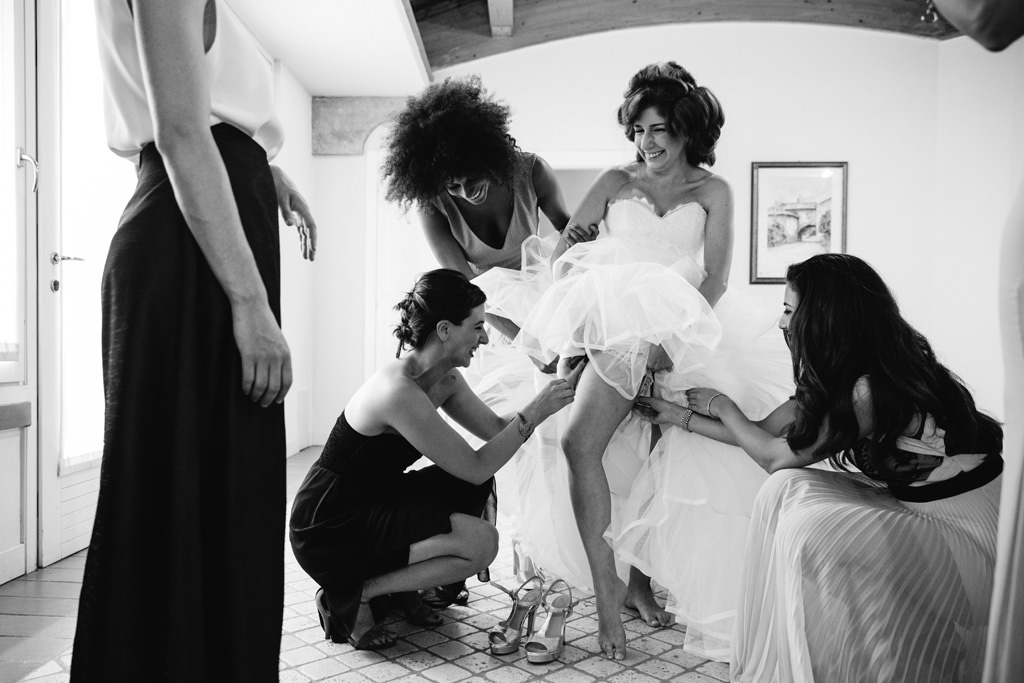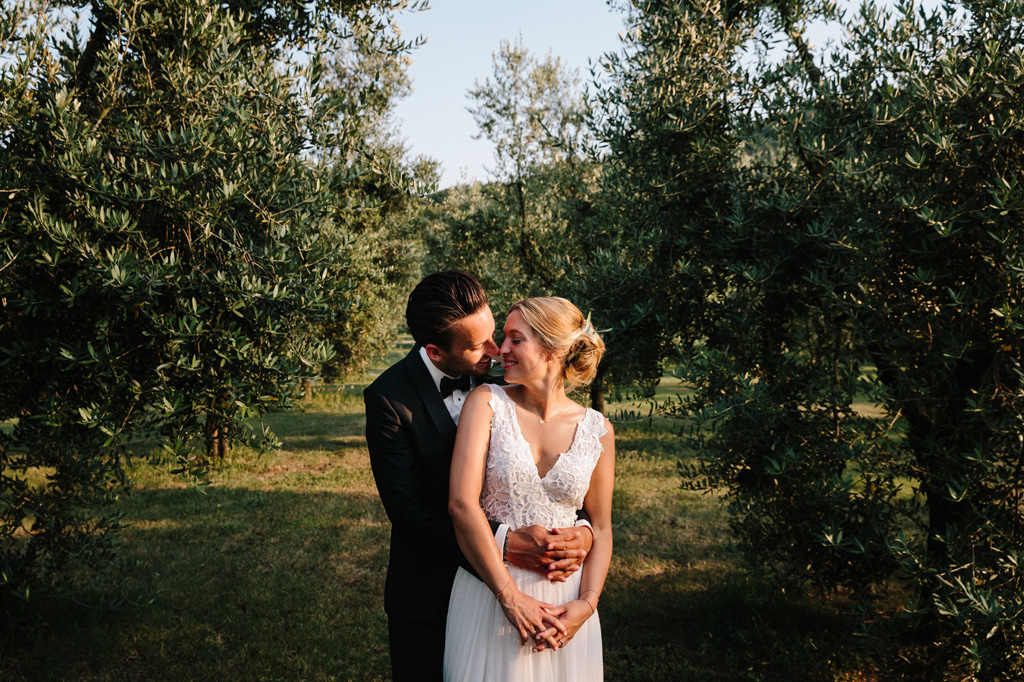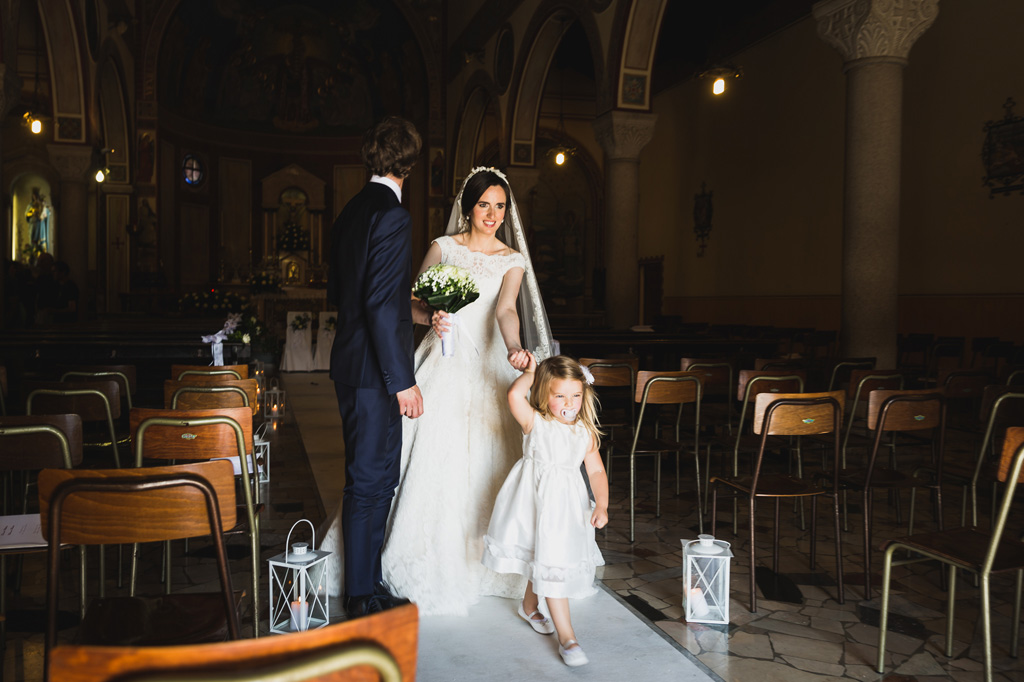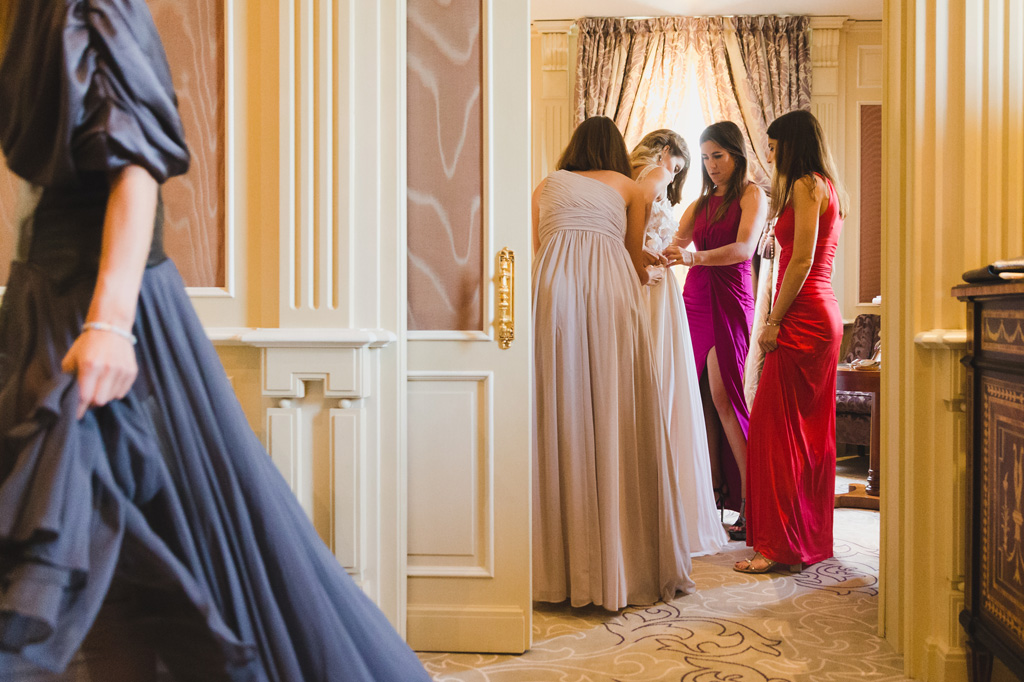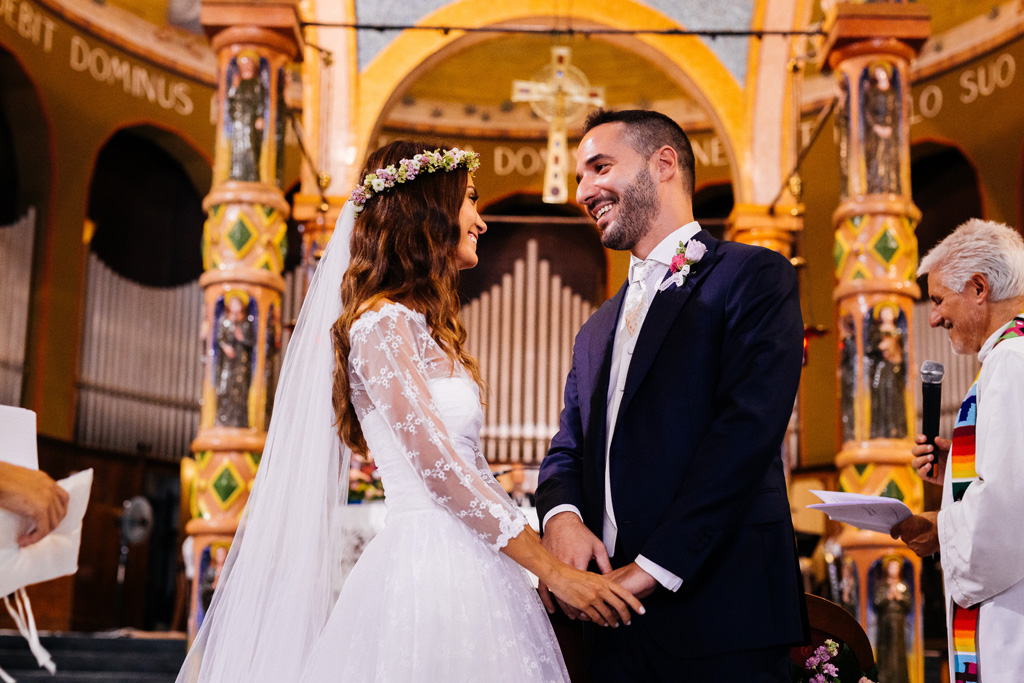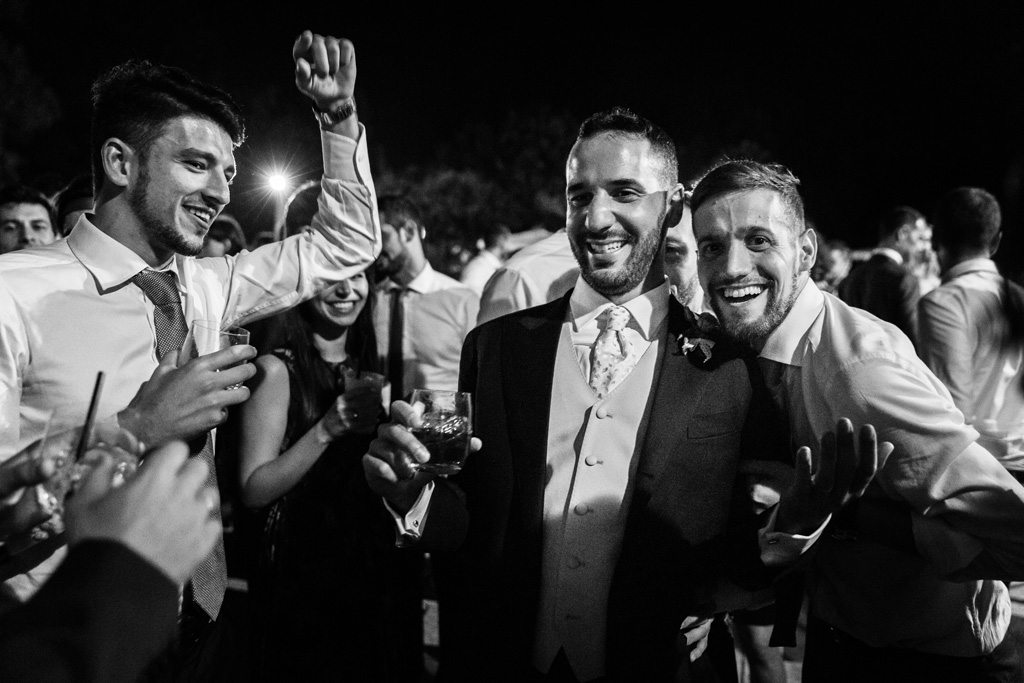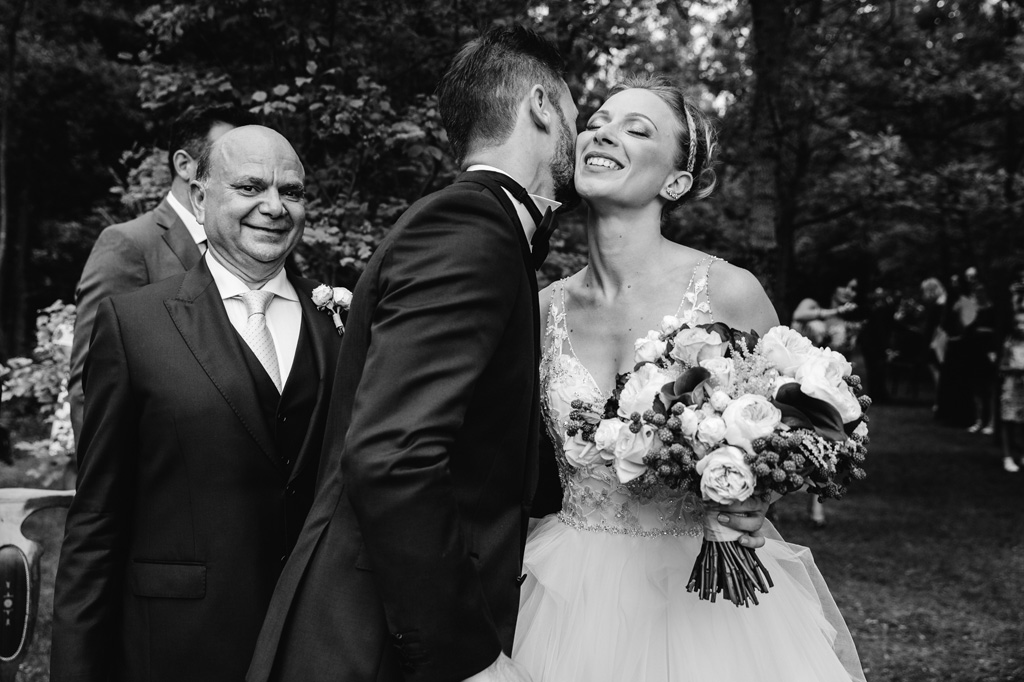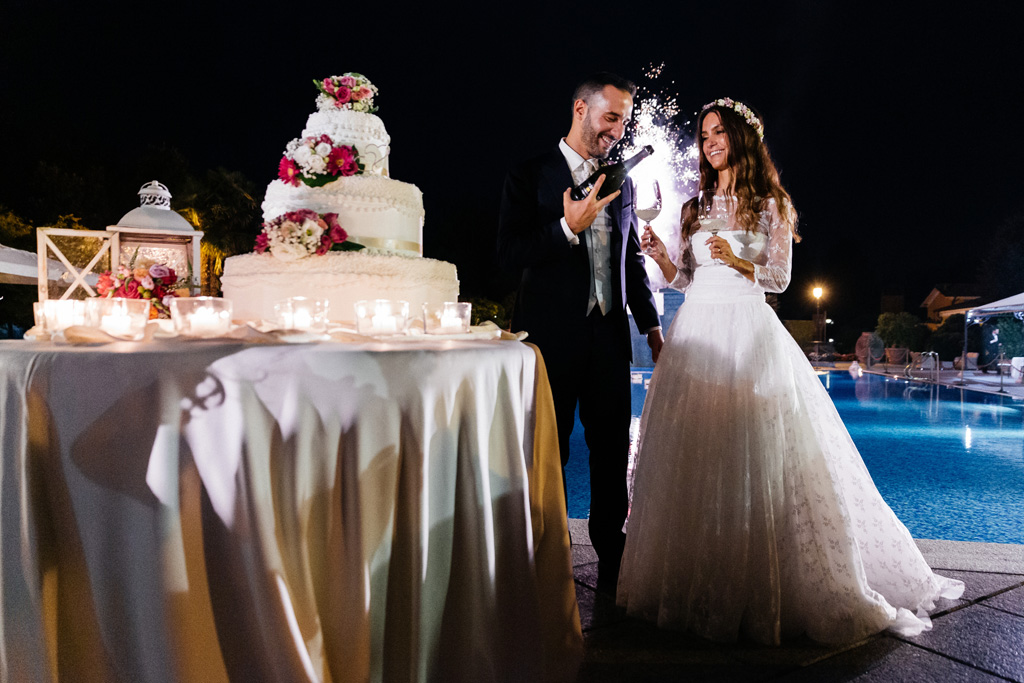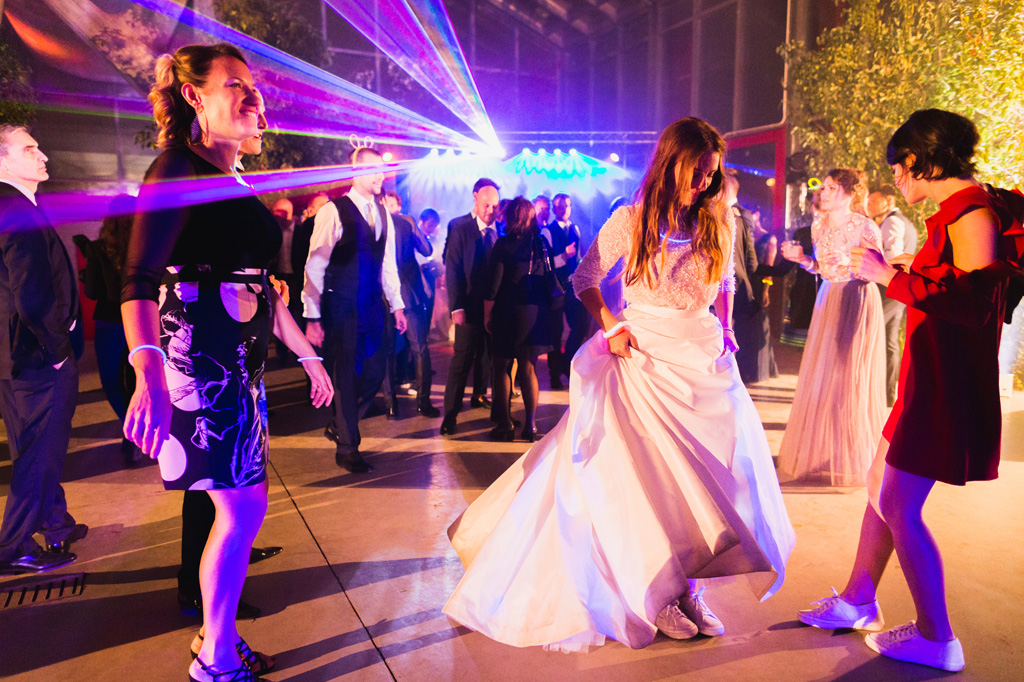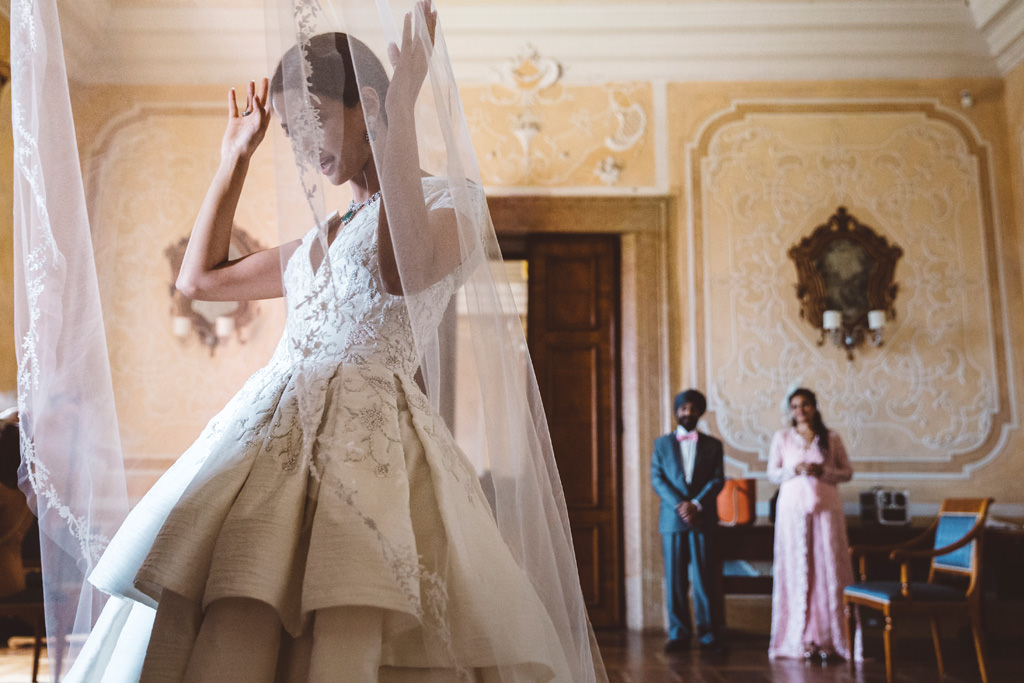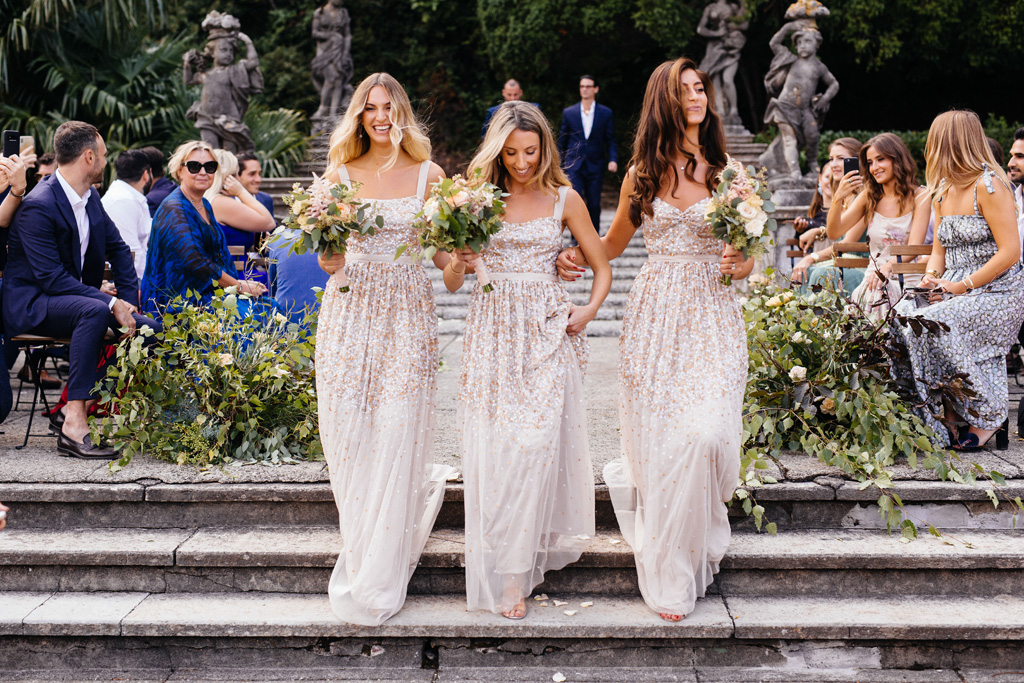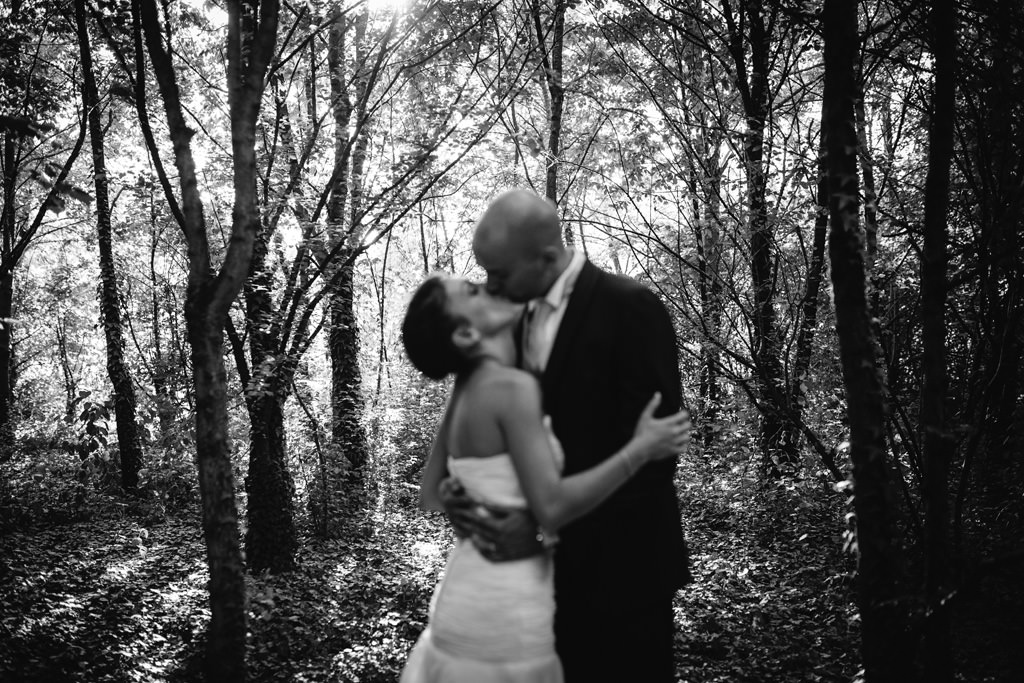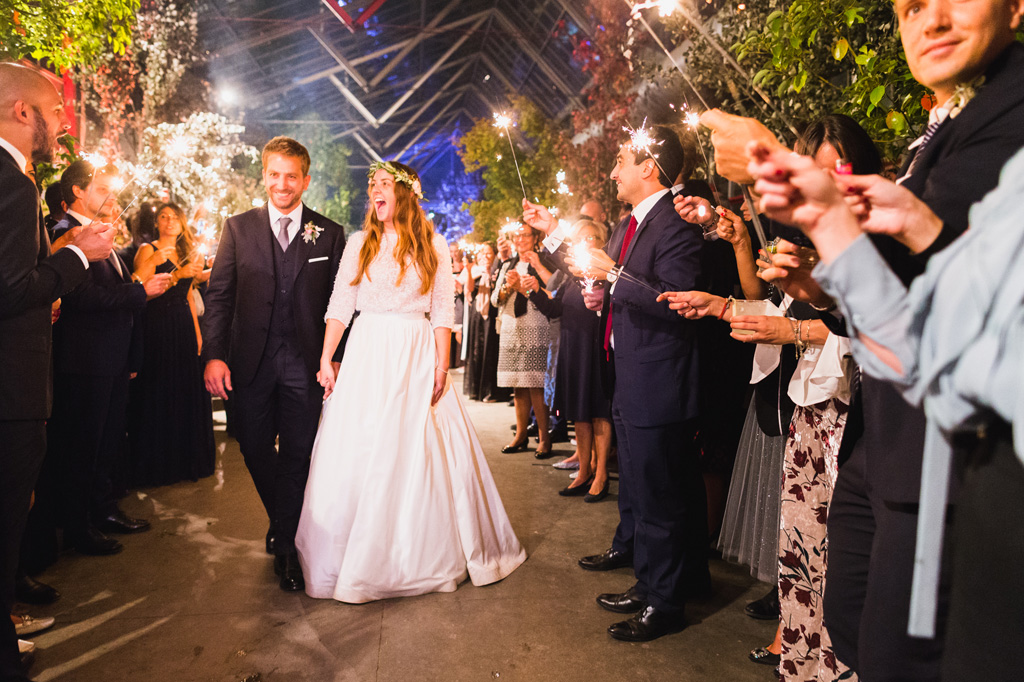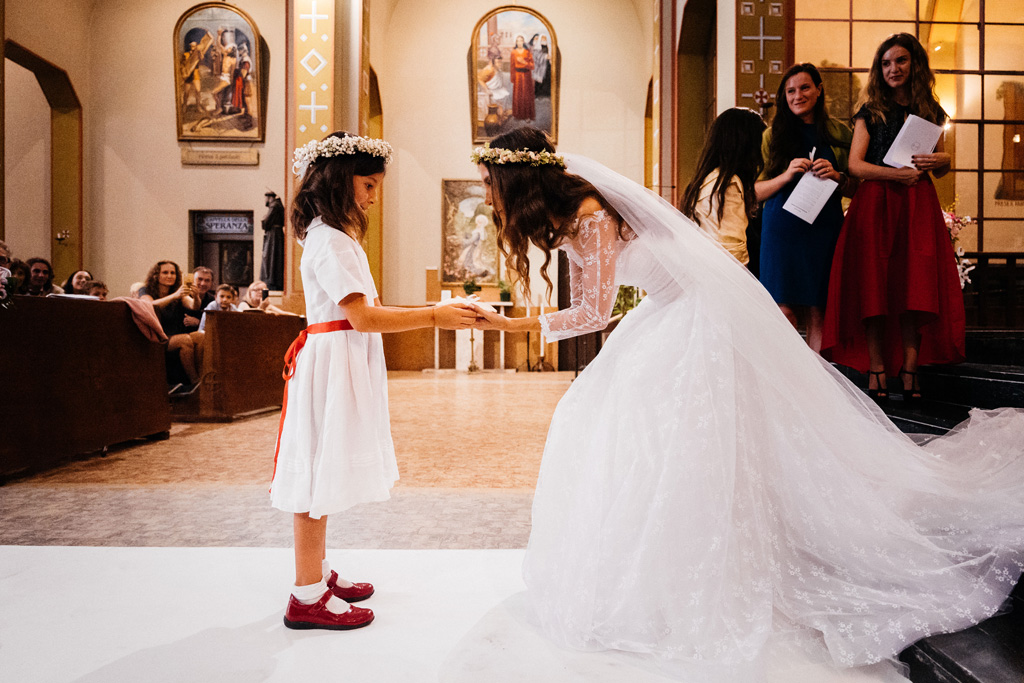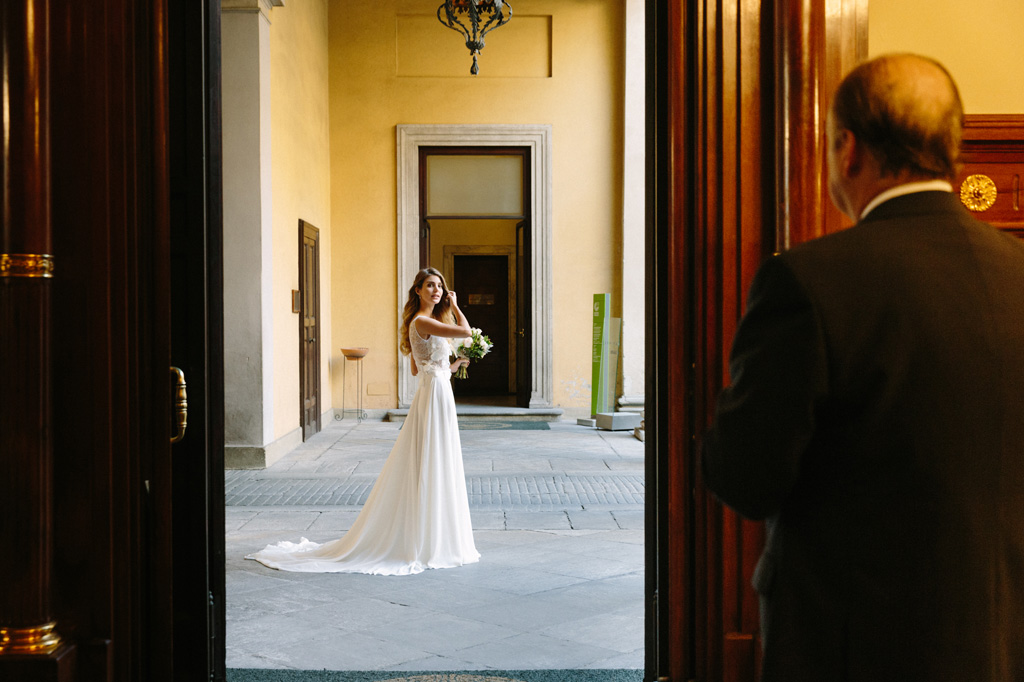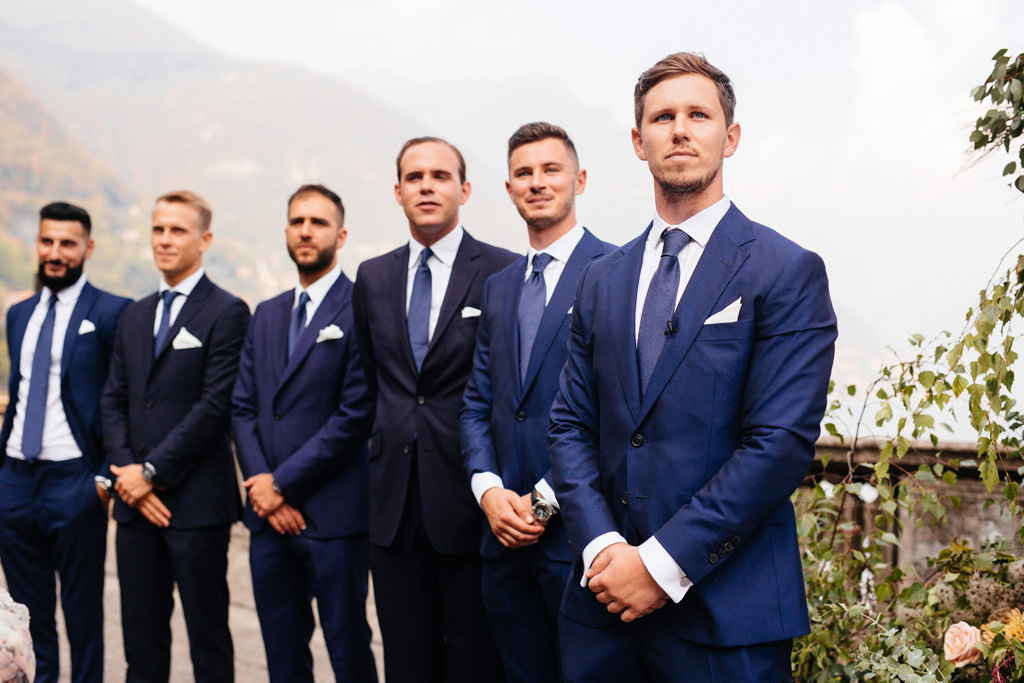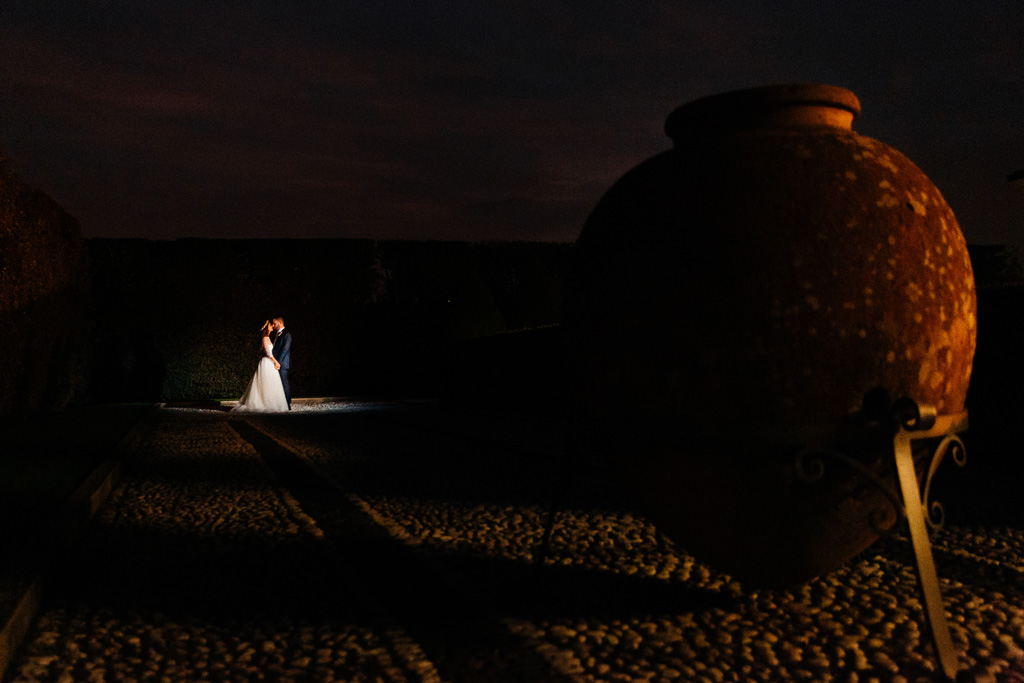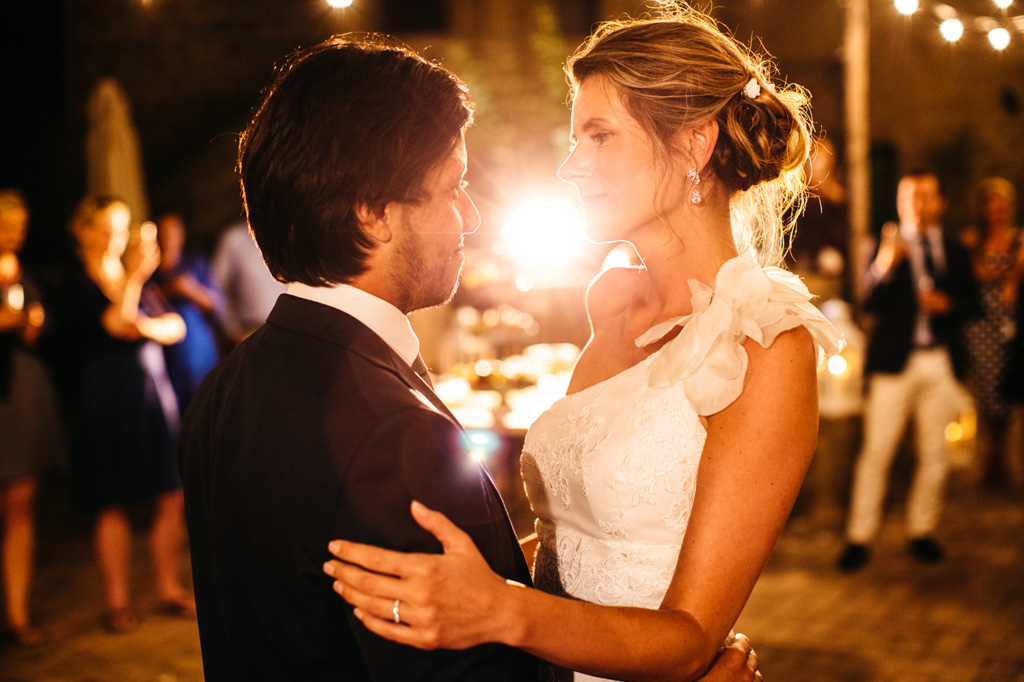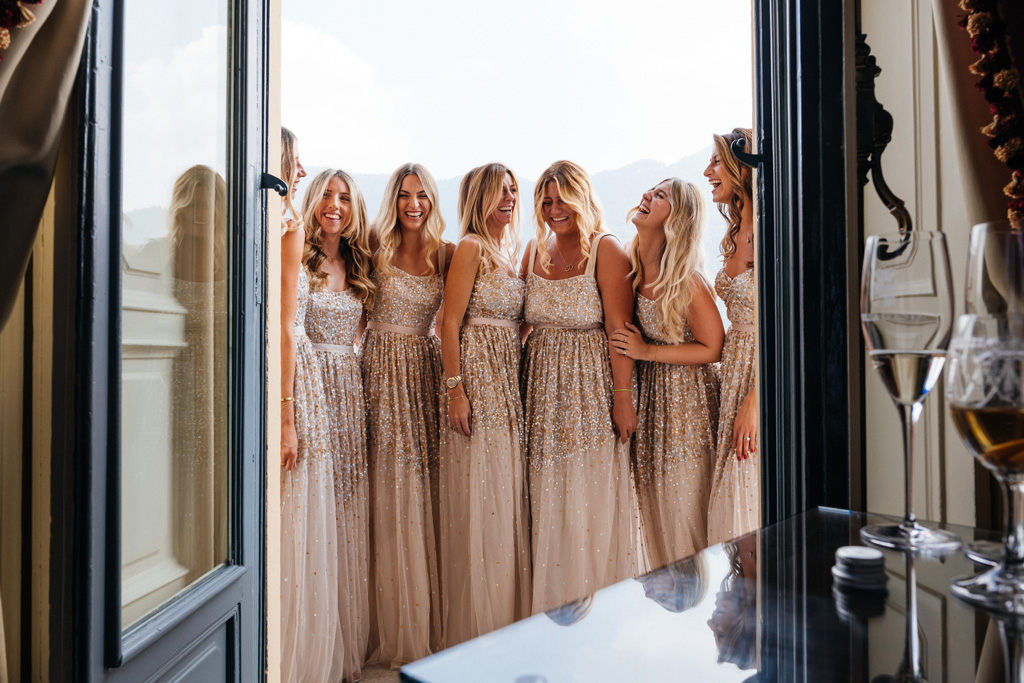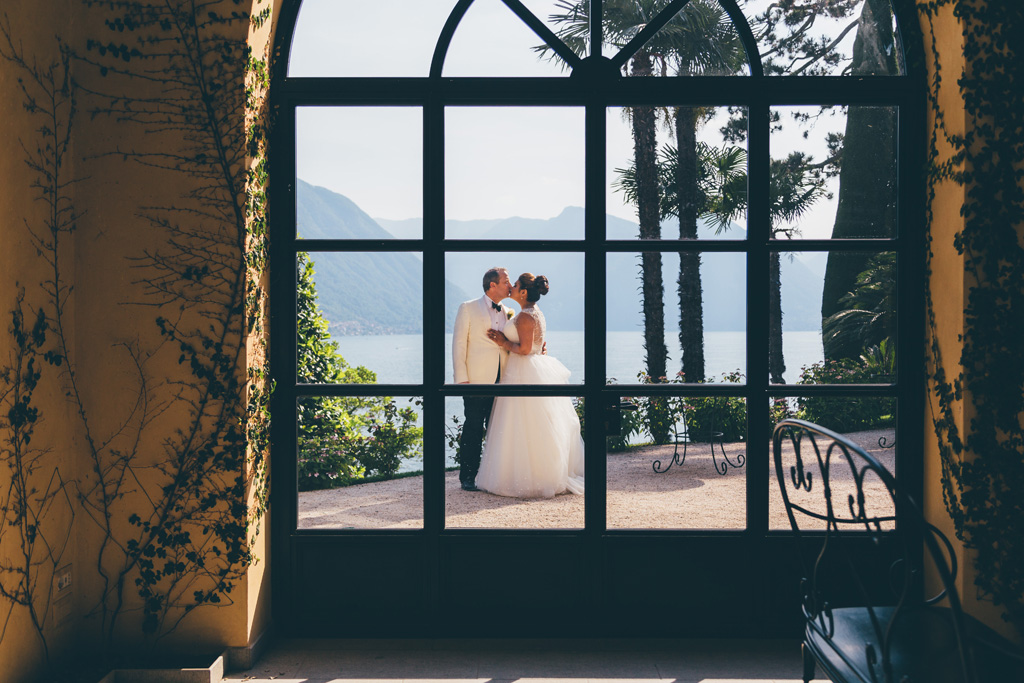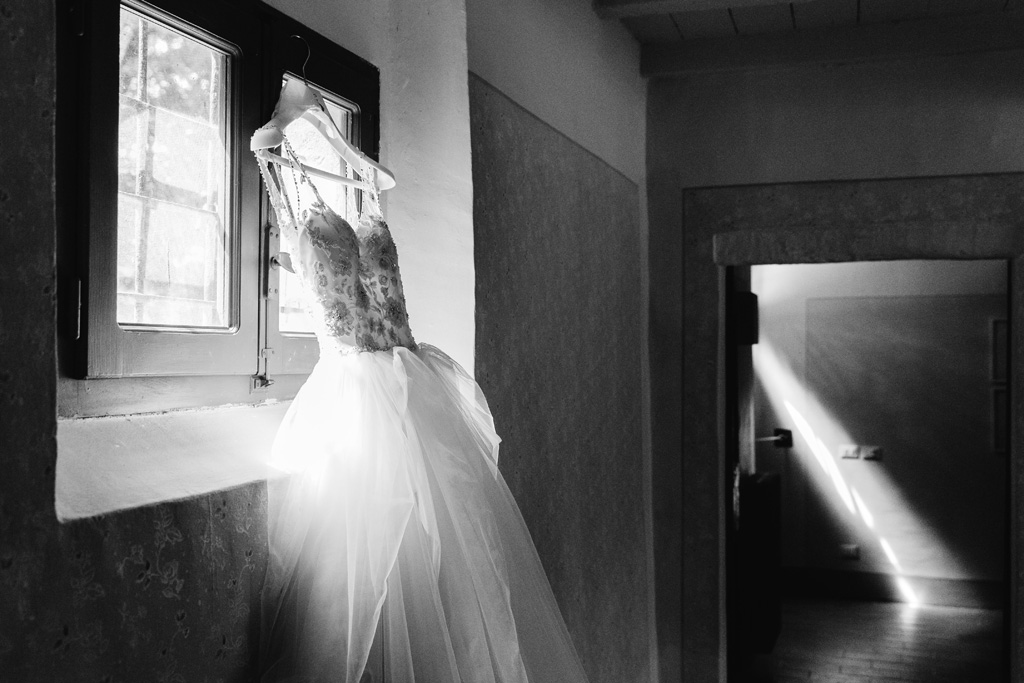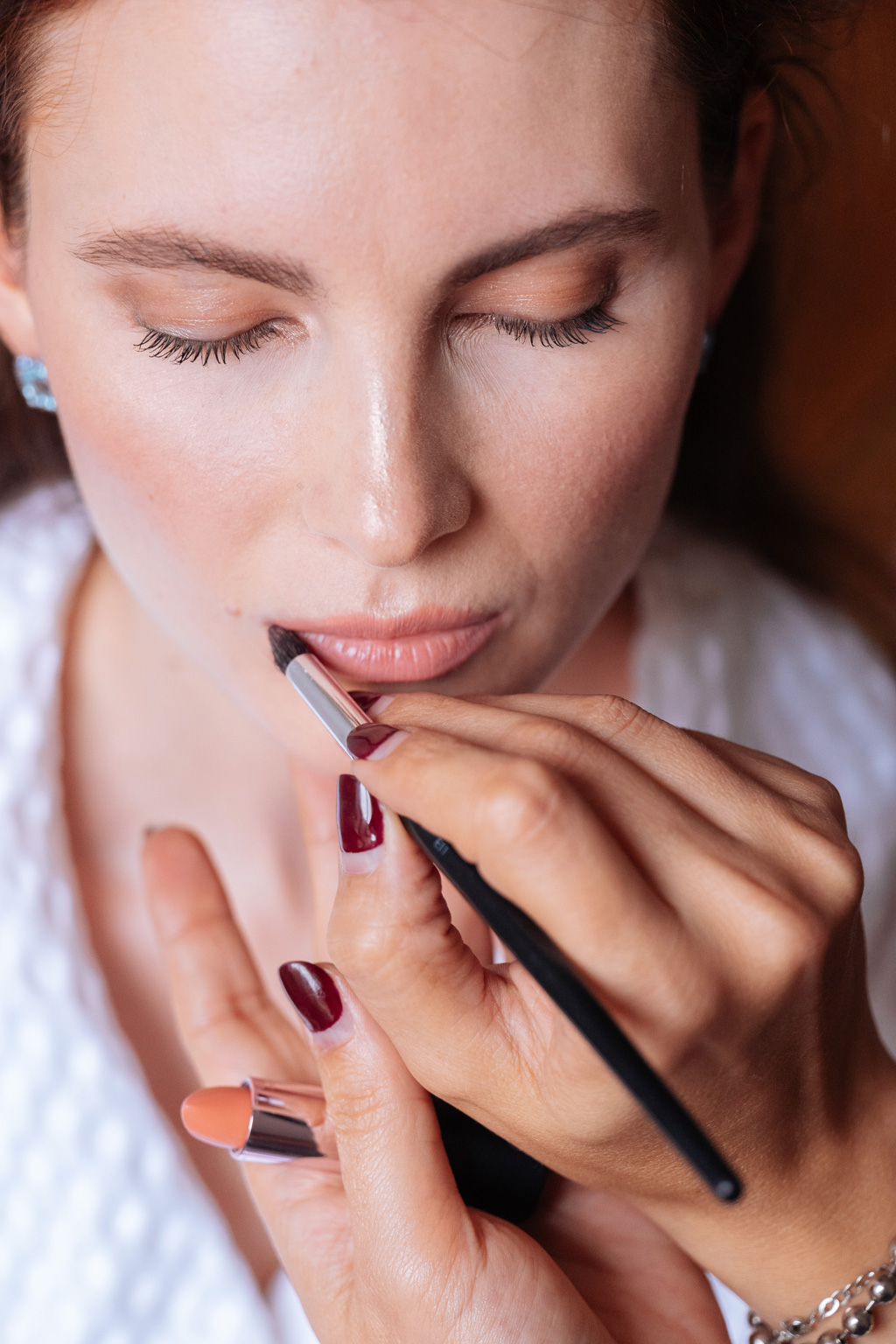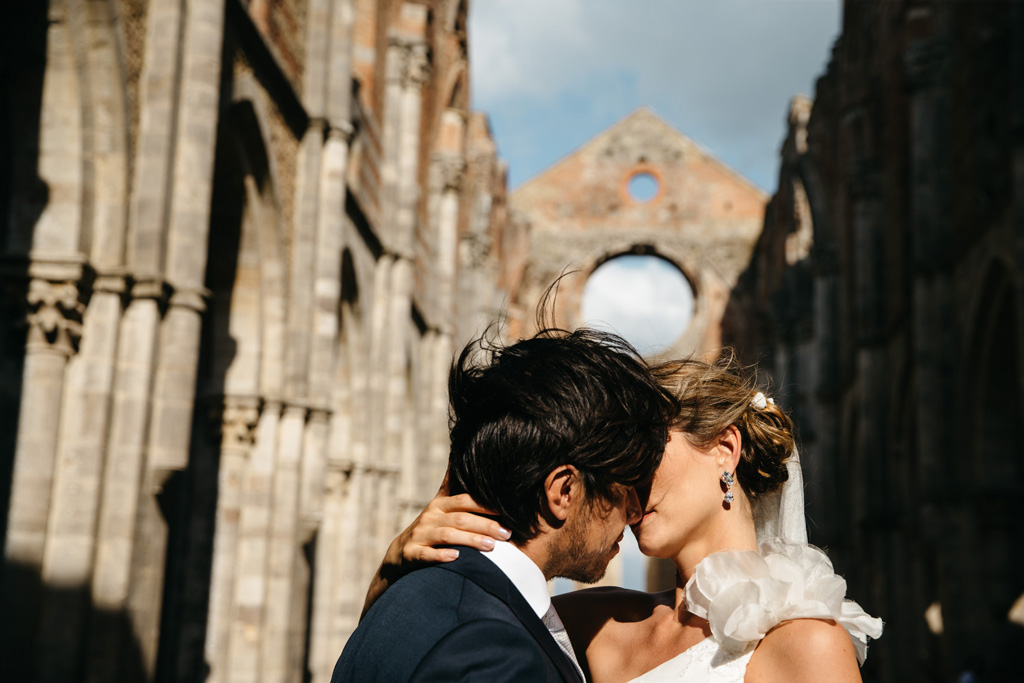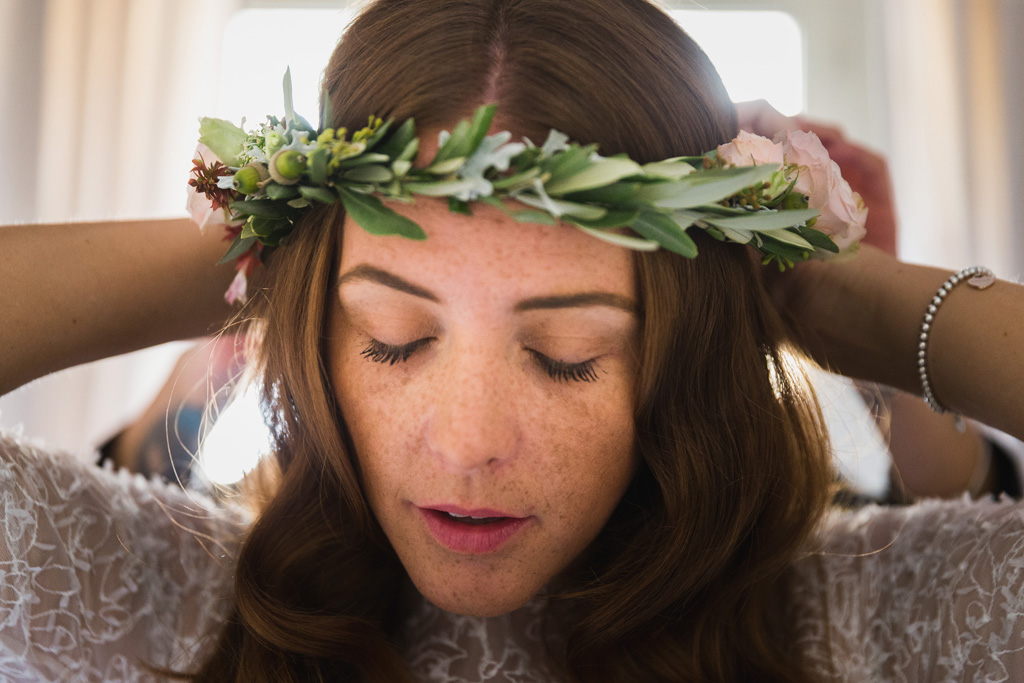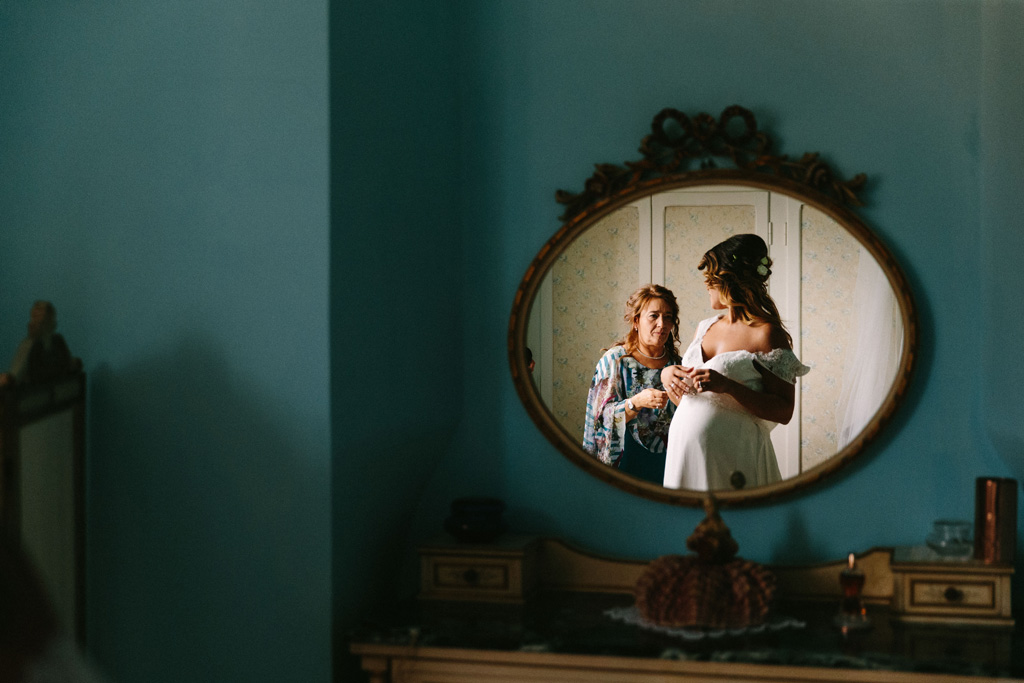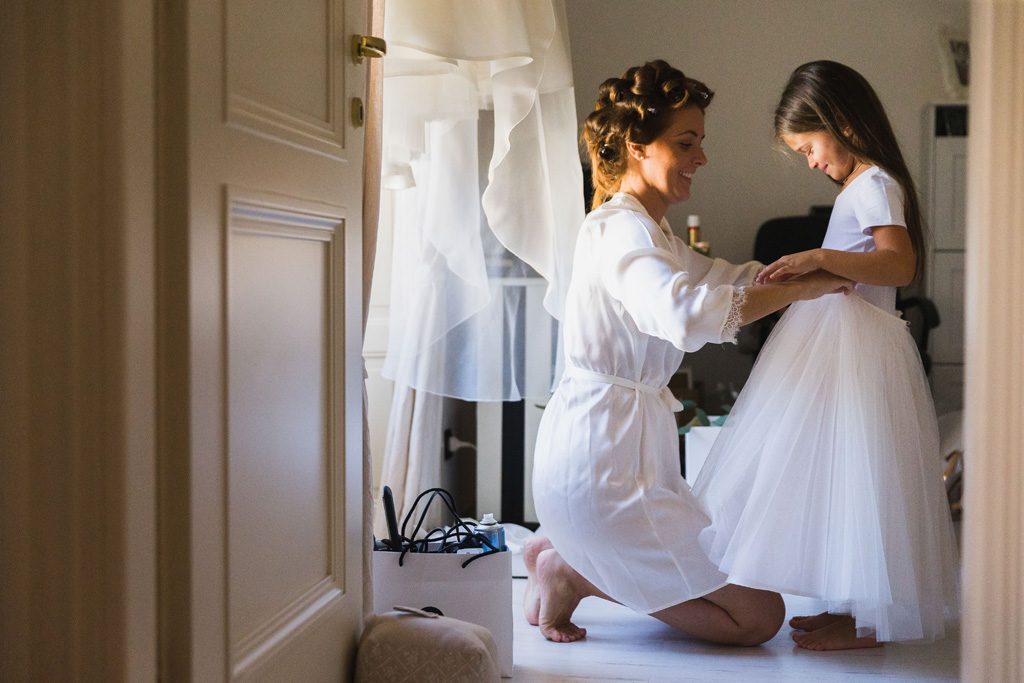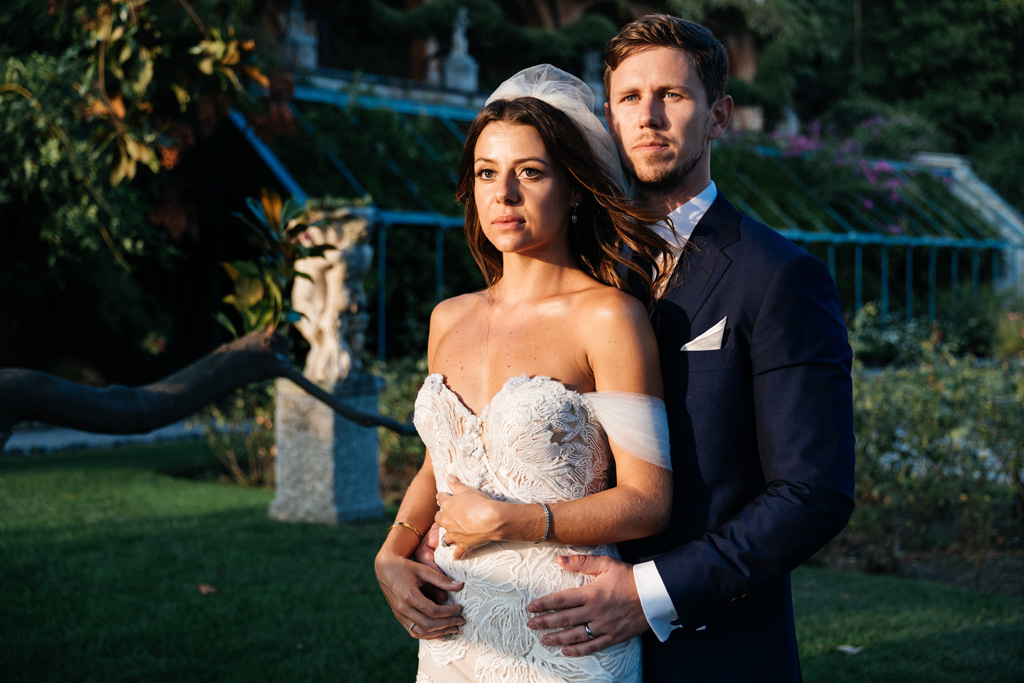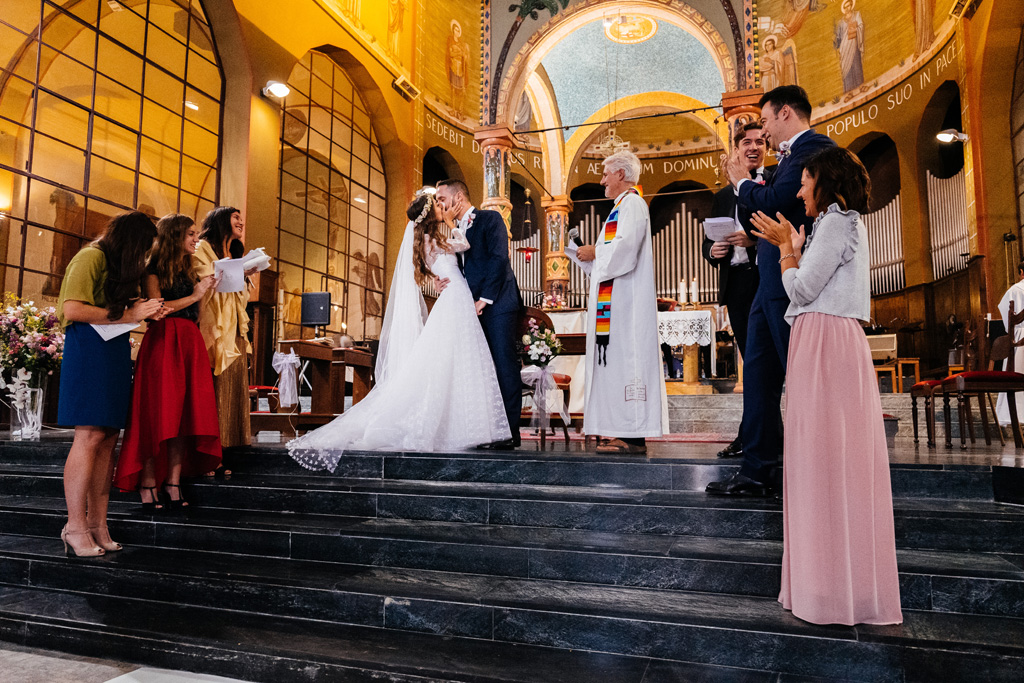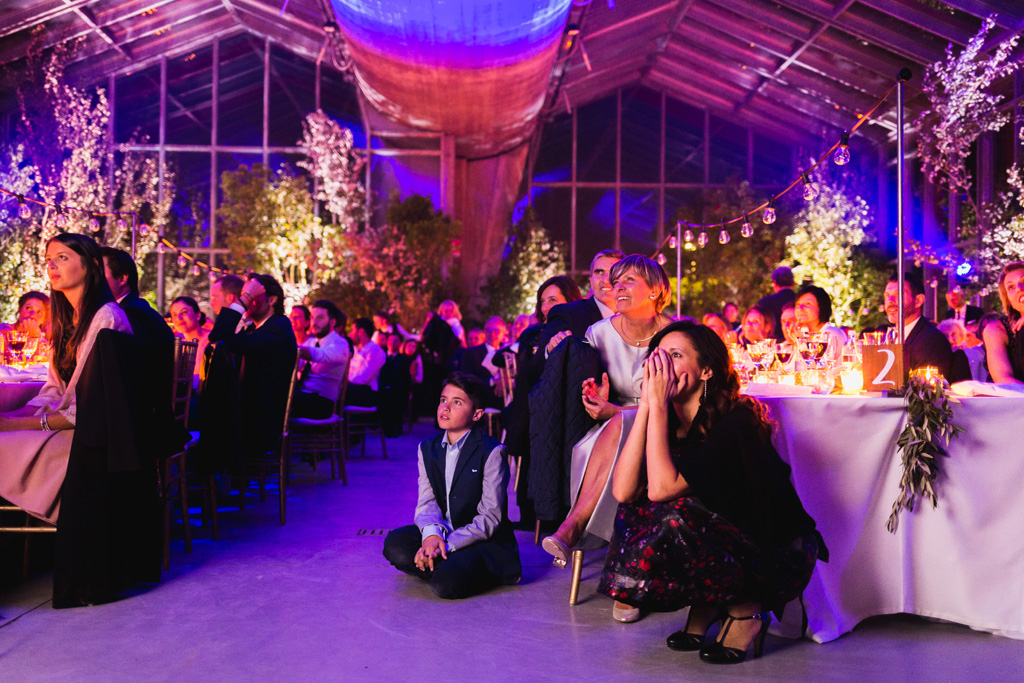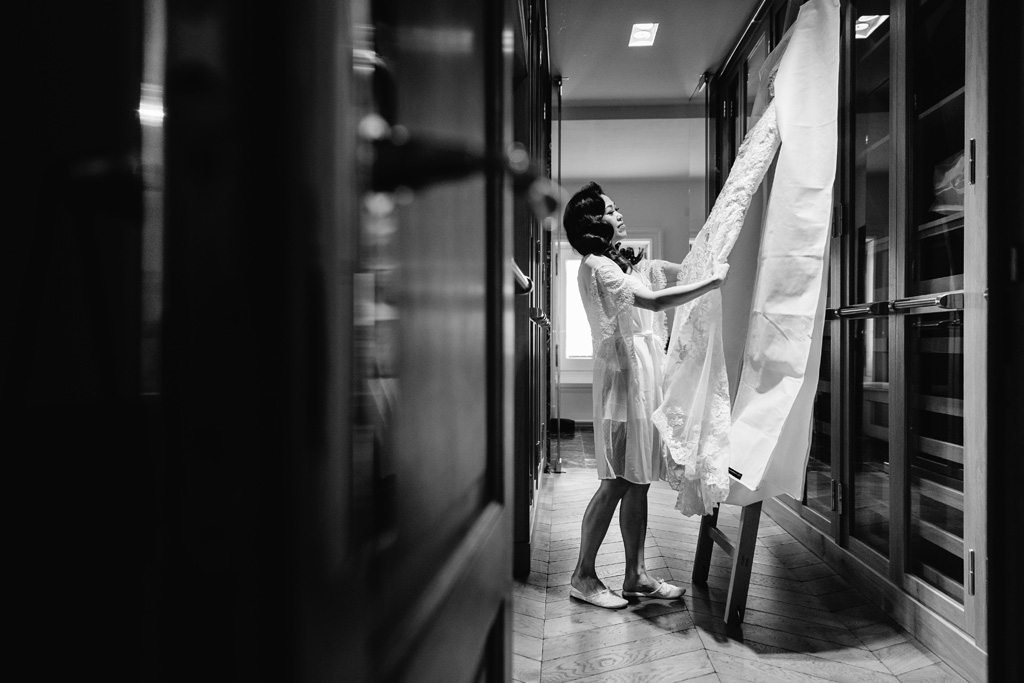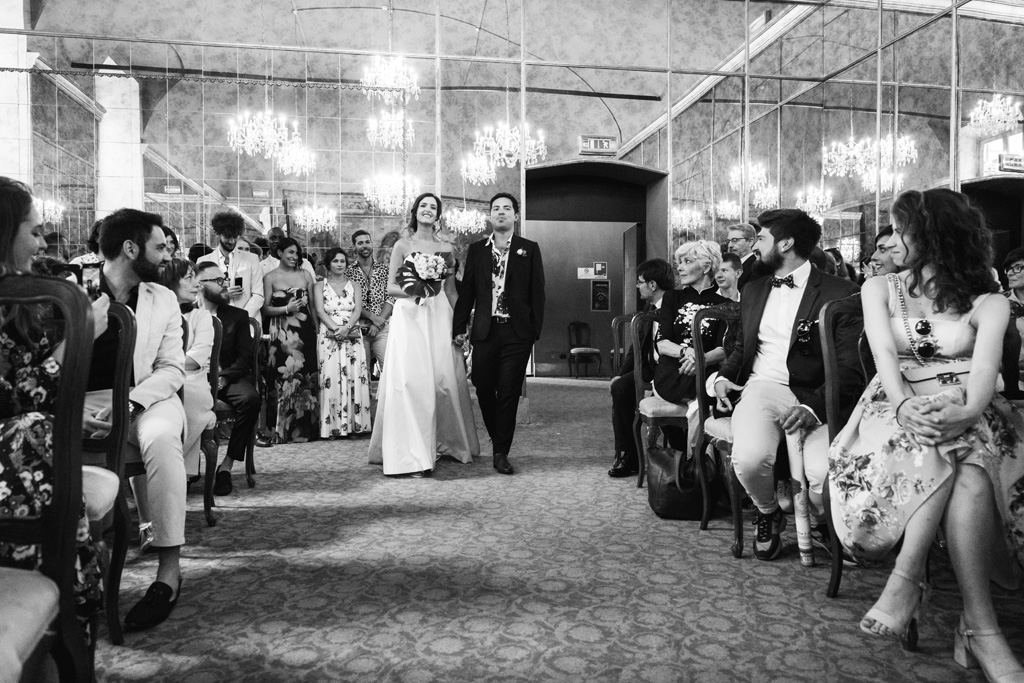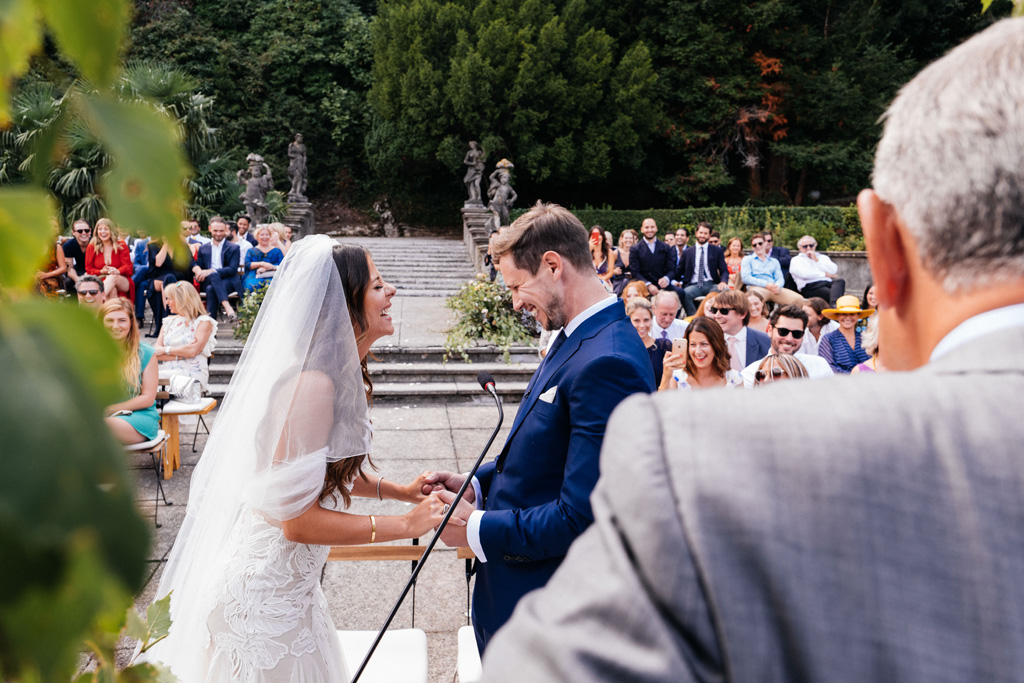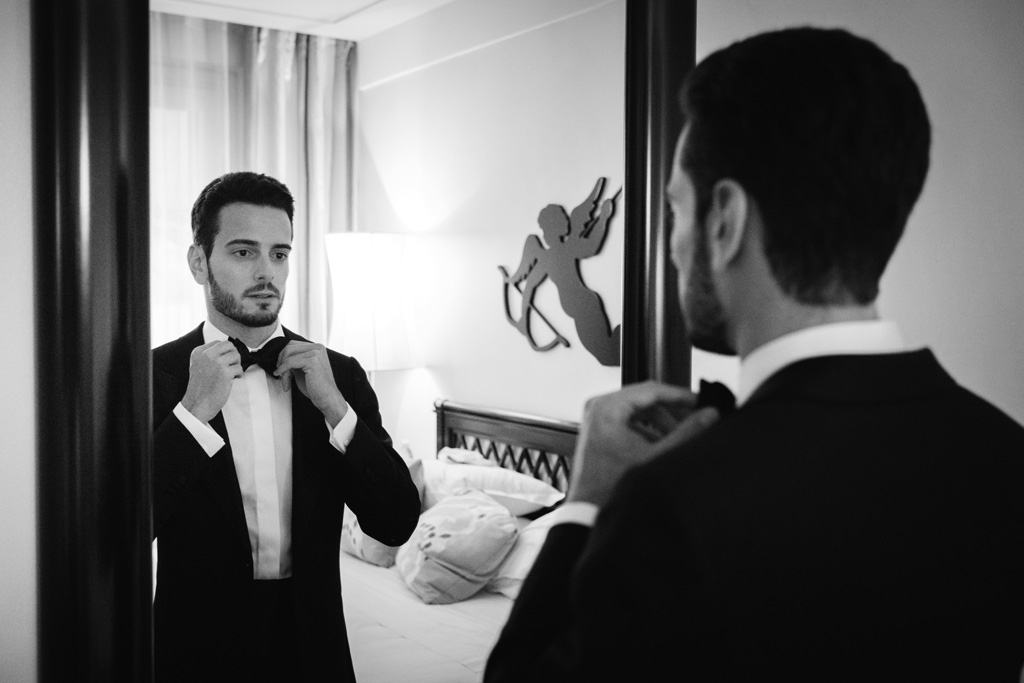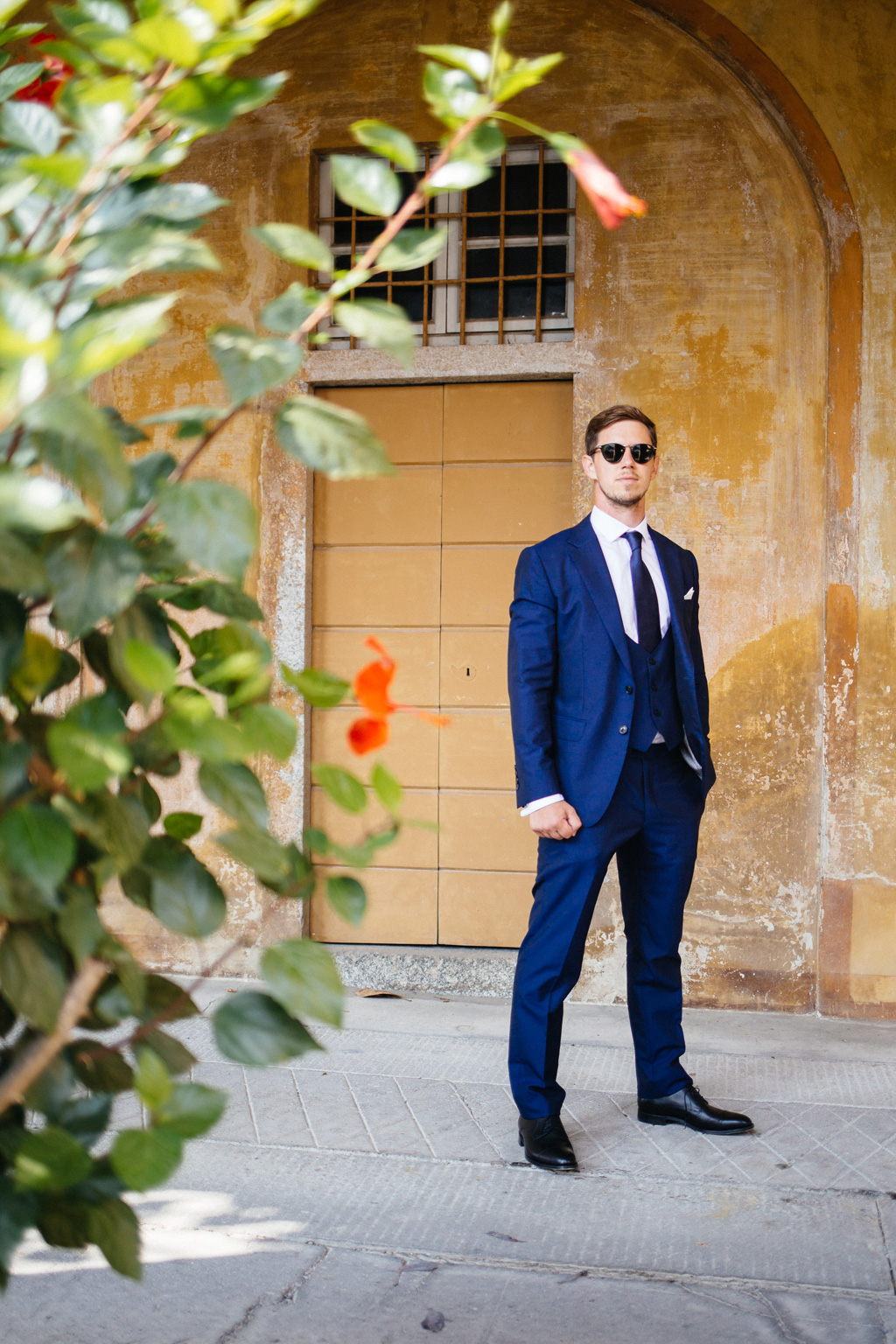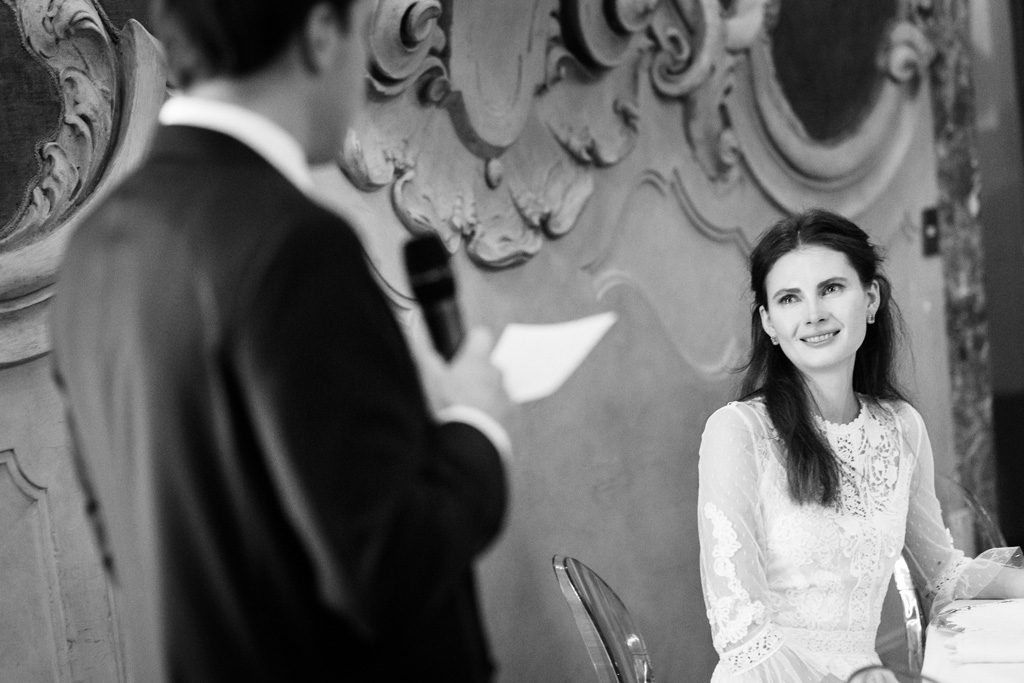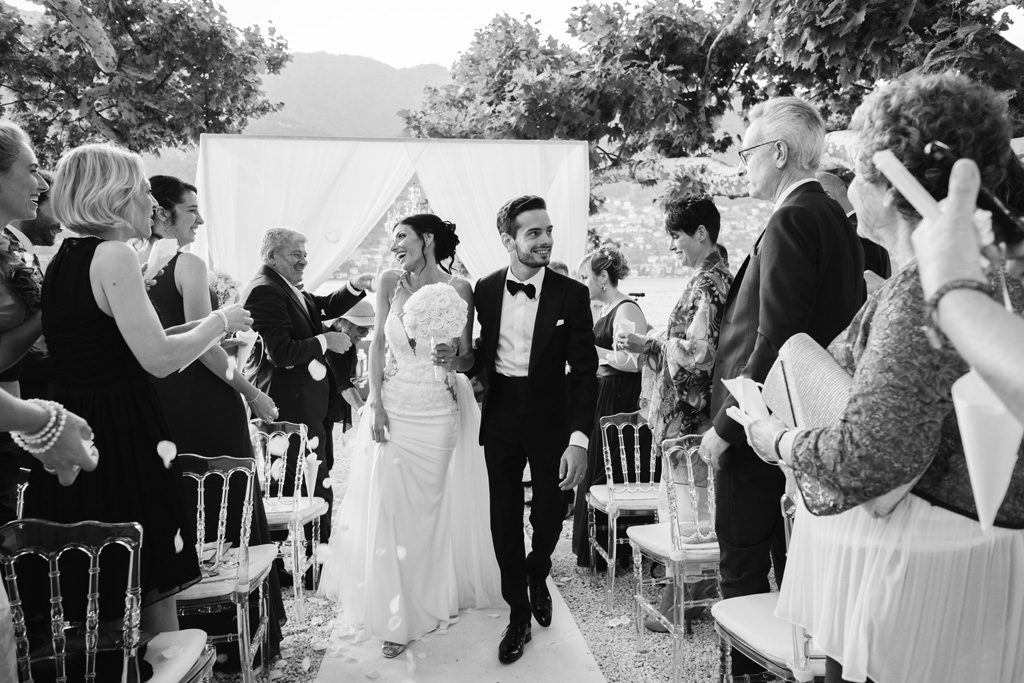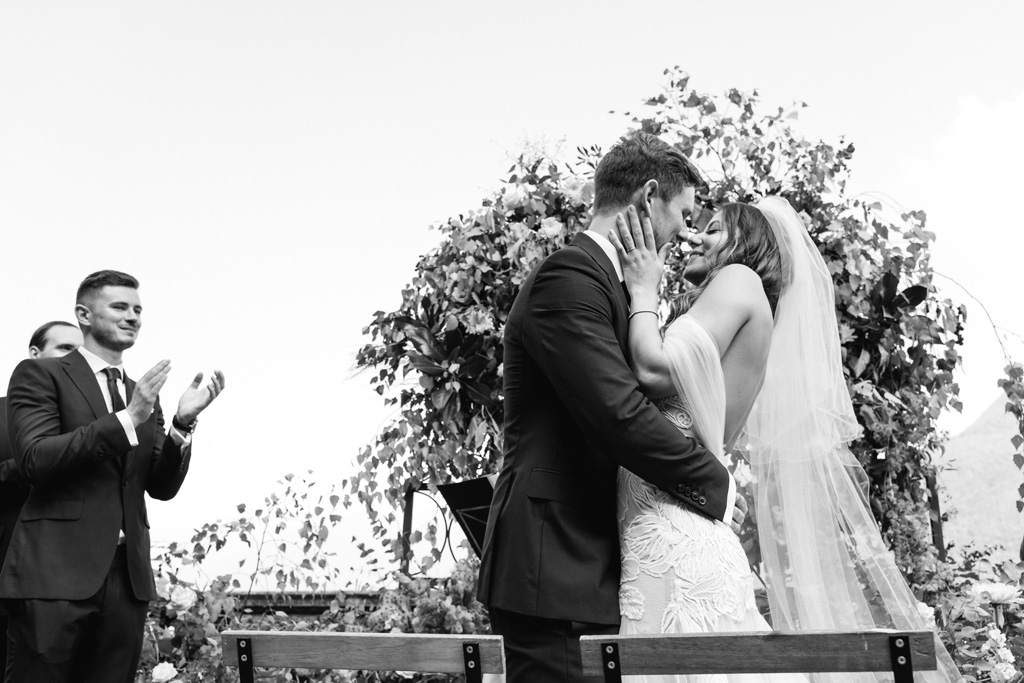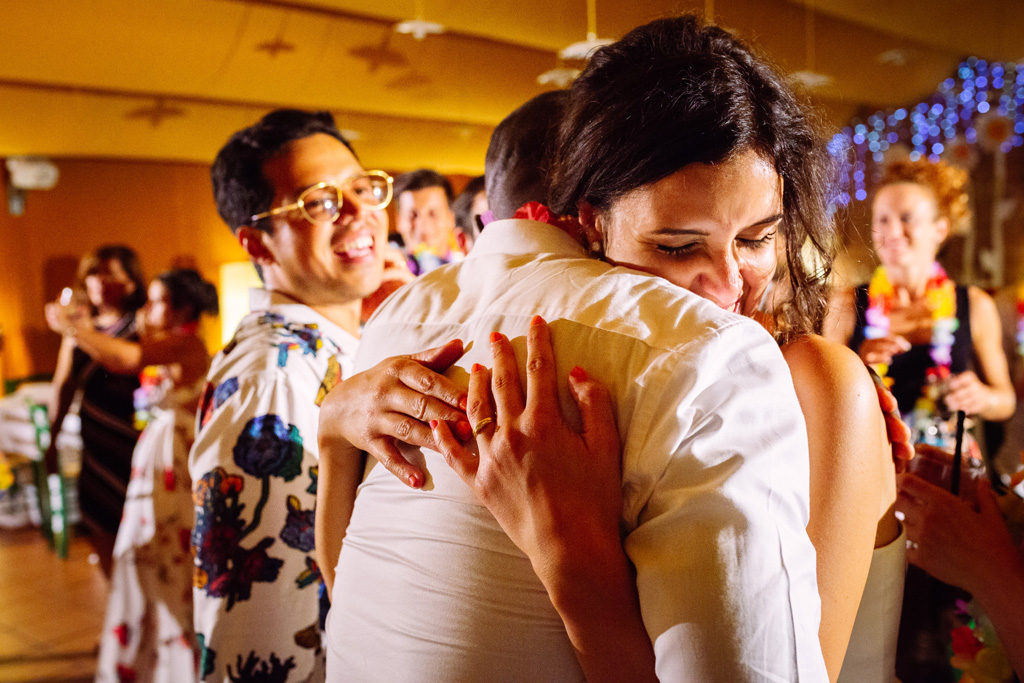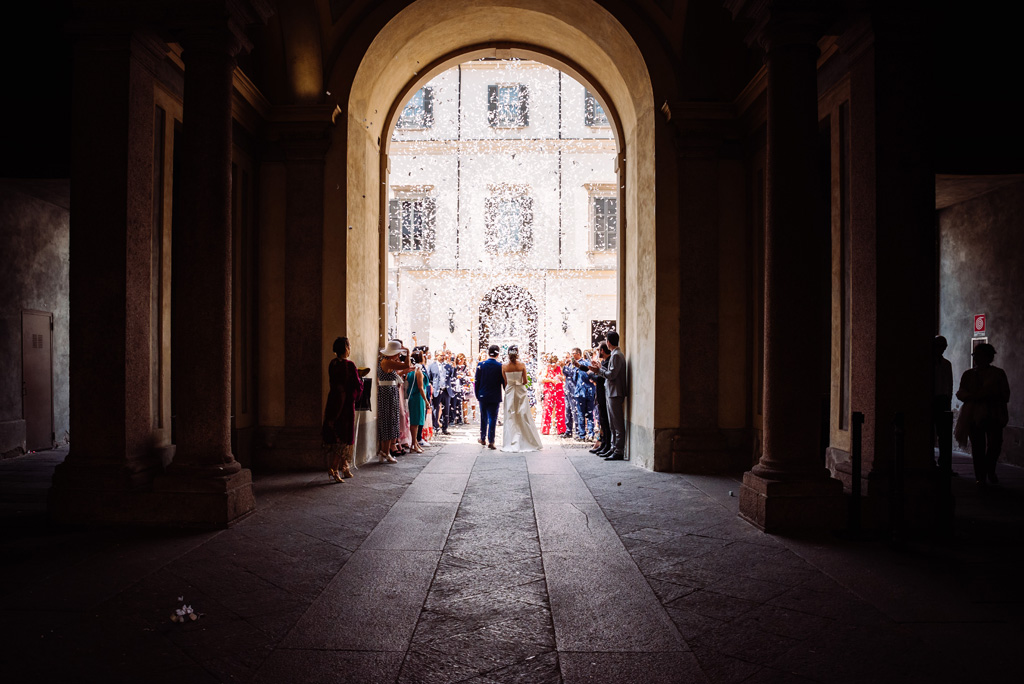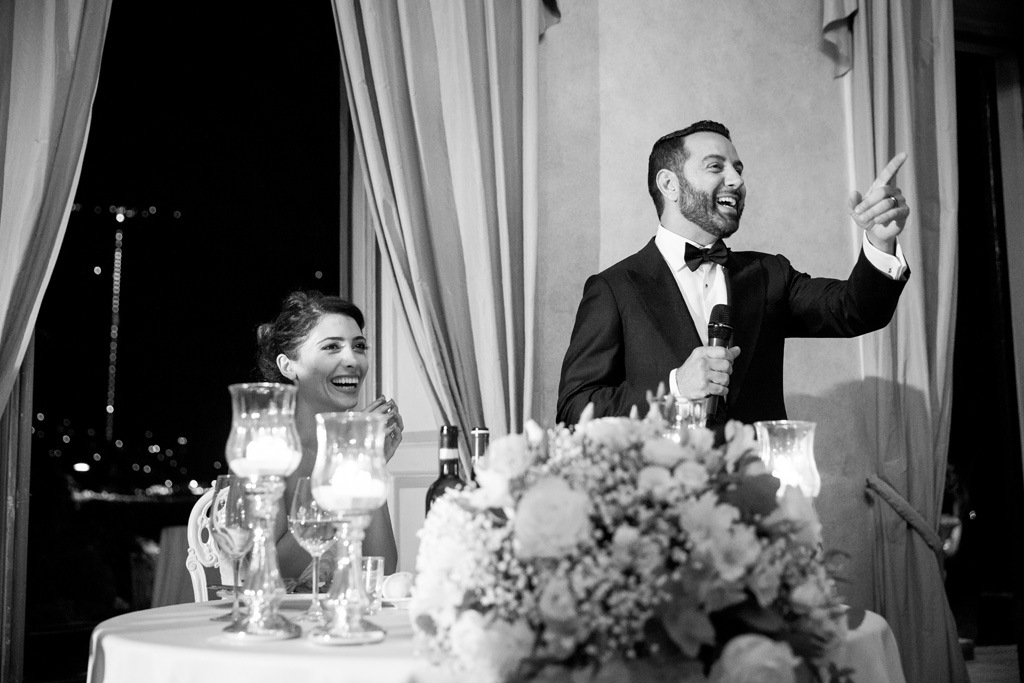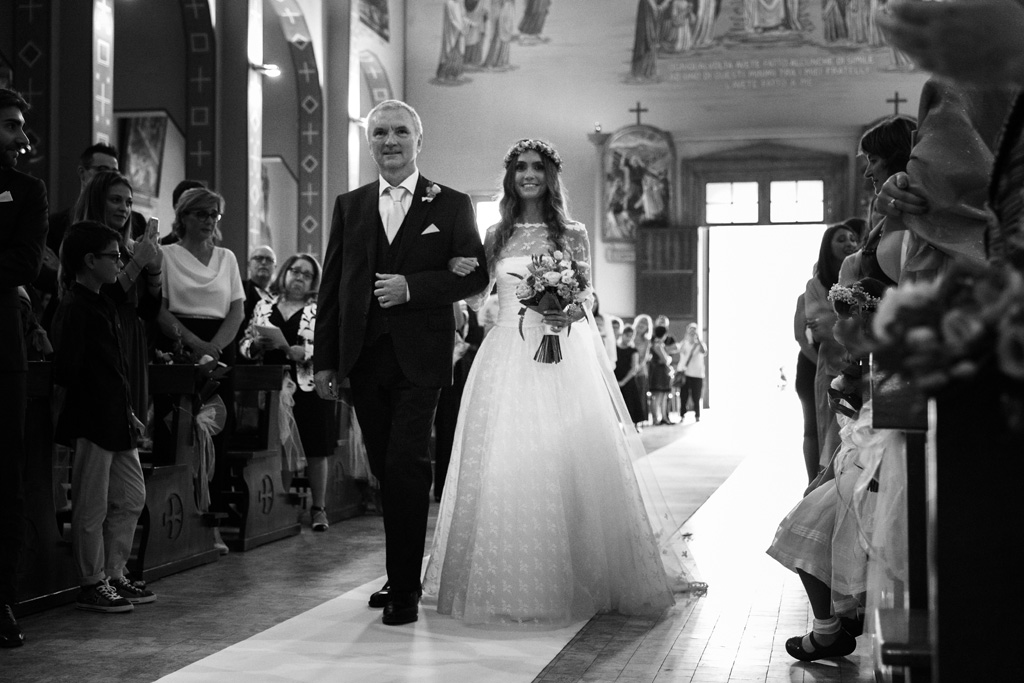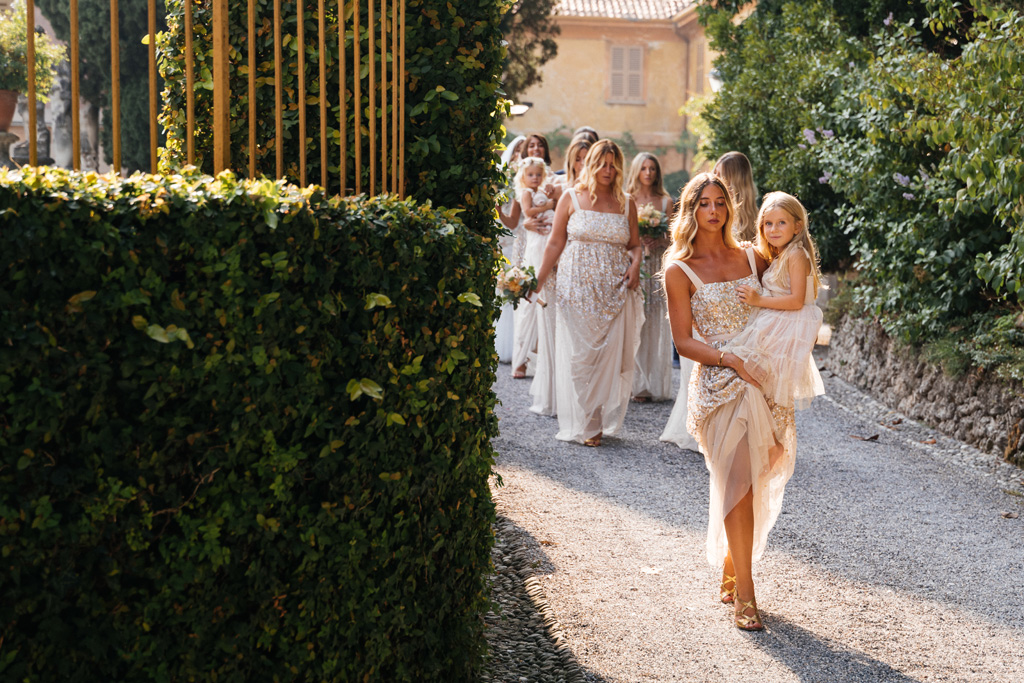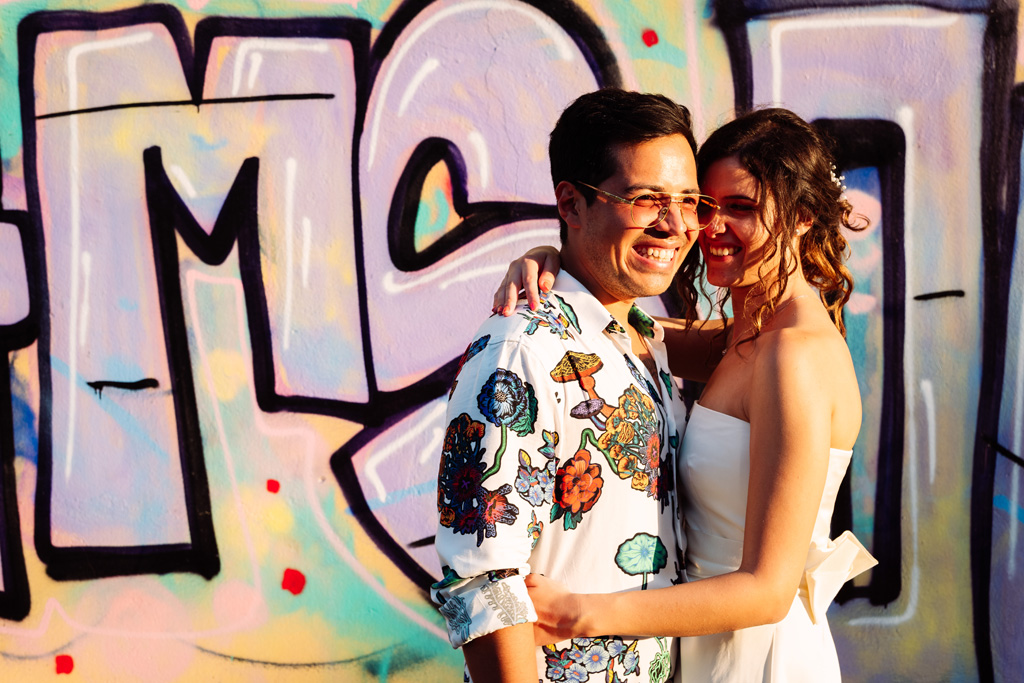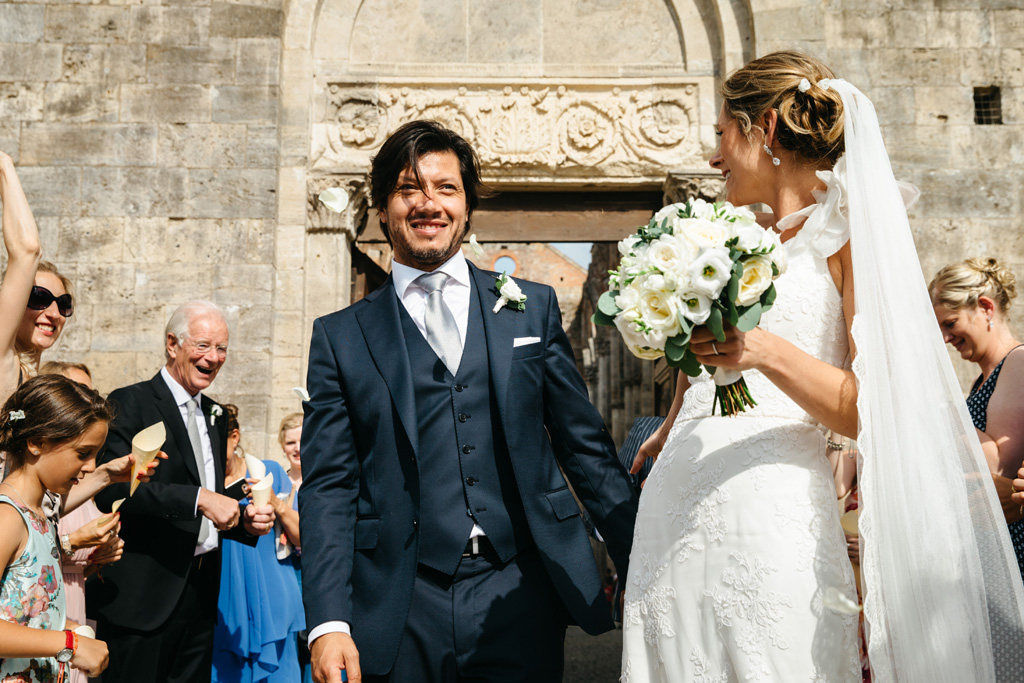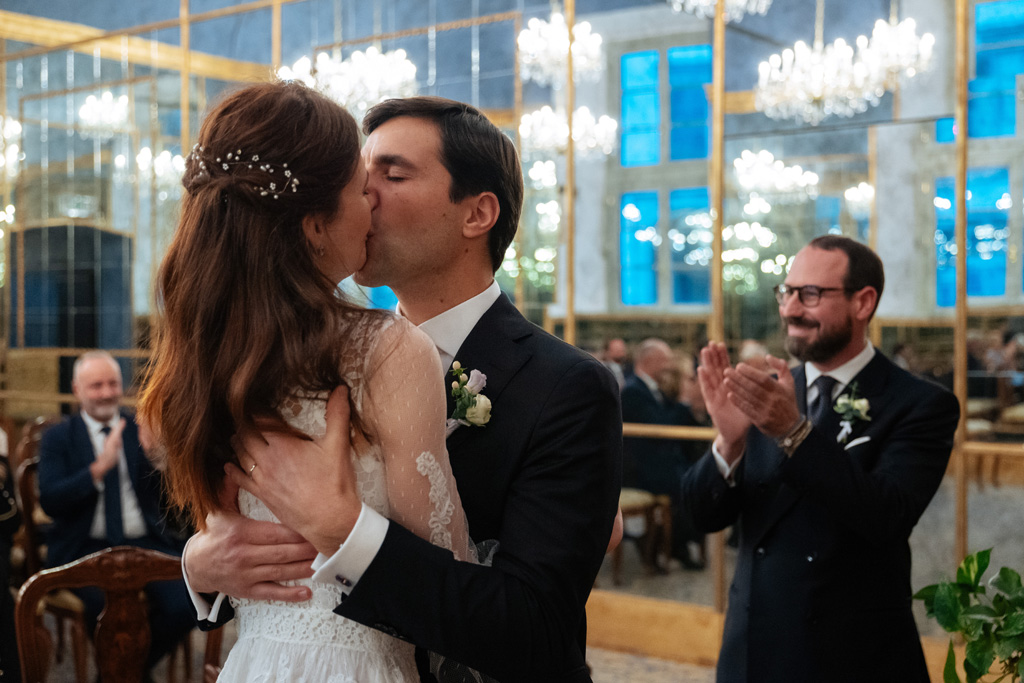 Questions to the Photographers
Let's get to know each other better!
Many information to help you organize your wedding photo reportage at your best. Learn about timing, dynamics, services and lots more. Do you still have some questions? Please fill in the form below and we will reach out to you.
Yes, we travel everywhere in Italy and abroad. The most common venues for destination weddings in Italy are Portofino, Puglia, Tuscany, Milan, Venice, Rome, Florence, the Amalfi coast, Cinque Terre, the Italian Lake District (Lake Como, Lake Maggiore and Lake Garda), the Dolomites, Sicily and Sardinia. But we are always very happy to join our clients in some new, stunning destination!
Our clients usually book their wedding service from one year to some months before the ceremony, however, even if your wedding date is very close, please do not hesitate to contact us.
Knowing our wedding couple is very important in order to establish trust and confidence. We will be very happy to meet you before the wedding, if you wish.
Ask us for an appointment so we can get to know each other, without commitment.
We will discuss all details of your photo reportage together.
We are always happy to set up a Skype call with our clients in order to get to know each other personally and discuss the details and the style of the wedding.
You will then be able to book your date by signing our contract and making a deposit payment.
We collaborate with 3 important wedding video studios, who operate in Italy as well as abroad. Video service can be shot by a single operator or a team of 2 or more operators, and a drone for aerial filming if you require it.
You will be able to book a video service once you have confirmed the photo reportage. We will be happy to introduce you to our fellow partners after you sign the contract with us and make a deposit payment.
You are always welcome in our studio in Milan.
If coming to Milan is impossible for you, we will be happy to arrange a Skype call (our contact name is: DS Visuals).
We realize photo reportages all over Italy and abroad, so we will be happy to travel worldwide for you.
Travel expenses and accomodation will be calculated in your quotation.
We professional photographers are passionate about contemporary wedding photography and put all of our efforts into our job.
We guarantee punctuality, elegance, discretion, privacy and respect.
Our technical gear is always up to date and the perfect calibration and profiling of our instruments guarantee the delivery of a high quality product.
During our first meeting we will show you all of our offers and their cost.
Please ask us for our price list or for a customized quotation.
Already Chosen by
Portfolio
ASK FOR
INFORMATION
Drop us a line or Call us,
We will give You
All the Information you need!
Certified By Leica
The Leica Network for Photography Professionals
In 2018 photographer Alessandro Della Savia was invited by Leica Camera to join a network of photography professionals who chose to offer their clients the best in terms of quality.
The 

 project was created to allow Italy's best professional photographers using Leica photographic equipment – a safe choice, be it for business clients as well as private ones – to be part of a network. This Certified By Leica network is, in fact, meant to support them in developing their business, as well as be able to use Leica Camera Italy's communication channels to increase their visibility on the market.
What People Say About US
Our Wedding Couples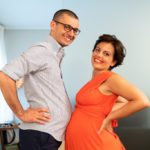 Simone Bozzi
A Groom from Monza
For a photo shooting or if you want to dig deeper in your passion about photography, Alessandro and DS Visuals are ideal. We tested him personally on our wedding and we successfully recommended him to our friends.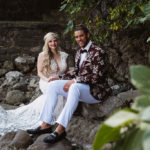 Terra Klachan
A Bride from Toronto, Canada
Our pictures were perfect and were sent to us only a few weeks after the wedding. We booked blindly online and were very happy with the price and quality of pictures we received! Thank you again!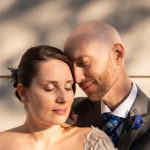 Ilaria and Matteo
Google Review
Thank you so much for the wonderful pictures you shot at our wedding. They are marvelous, or shall I even say perfect. They depict our emotion, the joy and the happiness of every single moment. We will keep recommending your studio. Ilaria and Matteo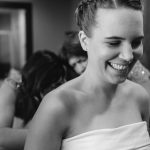 Kim Saskia Serena
Facebook Review
Alessandro and his team have done a great job documenting our German/Italian wedding close to Milan. We loved that they captured so many special moments without "being seen". Professional, friendly, flexible … definitely recommended!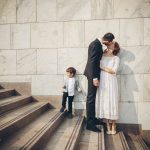 Angelica Burgio
Facebook Review
Alessandro and his team "left" me wonderful pictures of one of the most important days in my life.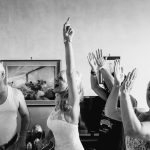 Giorgia Crespi
Facebook Review
Alessandro and his team were awesome and were able to capture the most beautiful moments of our wedding, making our day even more magic.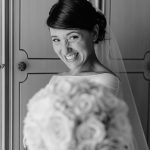 Alice Giudice
Google Review
Alessandro and his team were gorgeous! Elegant, professional, nice and discreet. Looking at the pictures of our wedding was really exciting, they had been able to capture some details and particular moments making them even more special with their personal style. All pictures are spontaneous, nearly no poses, and looking at them is a real pleasure for the eyes and for the heart. Friends and relatives were enthusiastic and we are very happy about our choice! We will have a wonderful memory for life. Thank you!